Available in the contiguous U.S. only. Must choose Next Day Shipping at Checkout after entering code.
888-907-7225
Fast Shipping
Free shipping over $99
We ship from multiple warehouses across the country, so you get your part as soon as possible.
Industry Leading Warranty
We've got your back
Free, one year (or more), unlimited mileage warranty. Covers everything; parts and shipping costs
Guaranteed Exact Fit
Easy Installation
We have reviewed over 1,000,000 fitments to guarantee an exact fit for your vehicle.
Easy Returns
We're Here To Help
Return for any reason within 60 days for a full refund
30 Years of Service
We Love What We Do
Experts in auto parts since 1989-We are rated 4.9/5 by over 400,000 of our customers.

Audi a4 A/C Compressor FOR SALE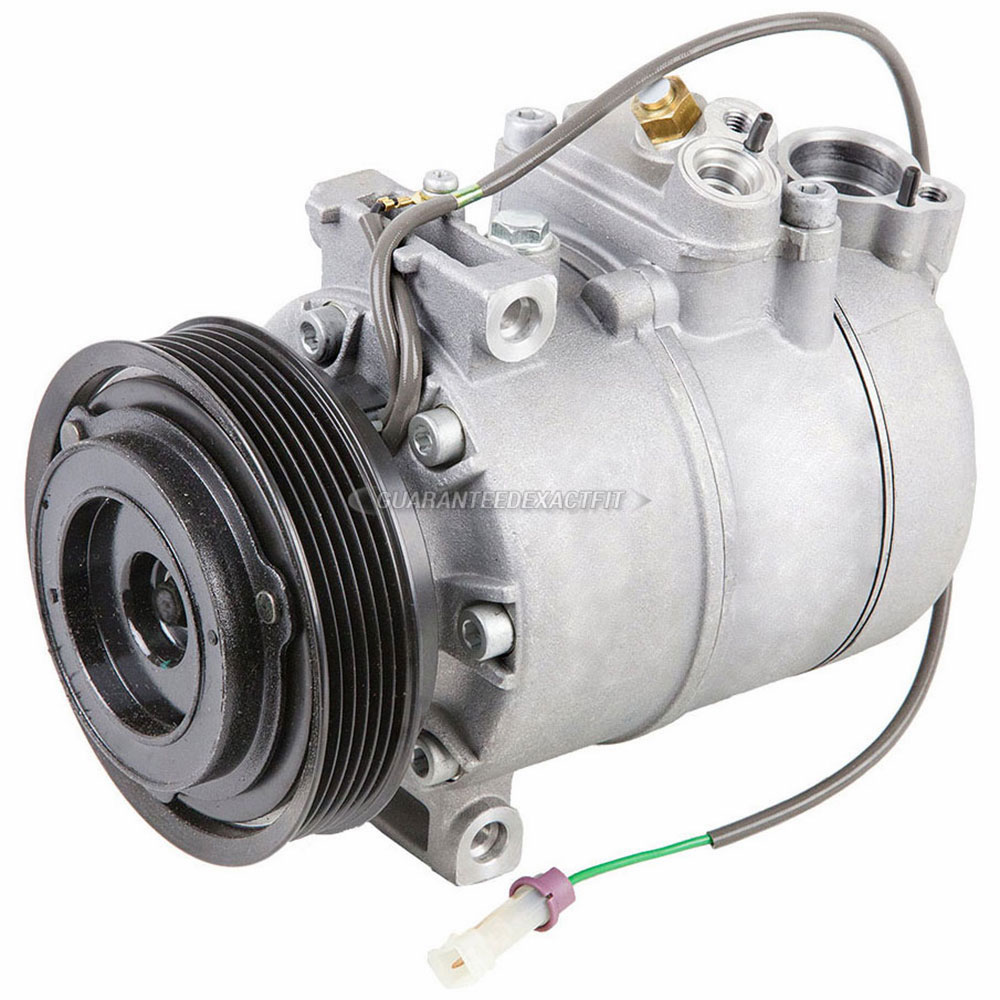 Audi a4 A/C Compressor

by Year

+
Need an Audi A4 AC Compressor? Your Search Ends Here
Known for its legendary precision, advanced engineering and class-leading performance attributes, the Audi A4 is one of the best cars available today – and has been for the past 20 years or so. Since the mid-90s, the A4 has consistently held its own against other heavyweights in its class, including cars from Mercedes-Benz, BMW, Honda and other car manufacturers.
The A4 is popular for many reasons, with safety and comfort high up on the list. The car has been a "Top Safety Pick" for many years, with cutting-edge safety features standard on many different models. For comfort, the Audi A4 features premium interior appointments, all designed to offer the driver the most comfortable driving experience possible. Another important element of the Audi A4's comfy ride is the AC system.
Your Audi A4's air conditioning system is comprised of 5 principal components: the evaporator, accumulator-drier, expansion device, compressor and condenser. Perhaps the most critical part of the entire system is the A4 AC Compressor. It not only pumps refrigerant throughout the system, but it also helps regulate pressure between the low pressure and high pressure sides of the AC system. Without this essential function, there is no way to maintain the pressure difference and regulate refrigerant gases. One sign of Audi A4 air conditioning compressor failure is the lack of cold air in the automobile cabin. Basically, any major problem that results in overall AC failure could be due to the Audi A4 AC compressor not working.
And even the Audi A4, perhaps the most comfortable sedan available on the market today, would suddenly become impossible to drive, at least during the summer months.
We're the #1 Online Source for Audi A4 AC Compressor Replacements
Should your Audi A4 AC compressor go bad, your options are limited. You could simply buy a random Audi A4 air conditioning compressor, then have your local mechanic install the part. And before you know it, your overall expense after parts, labor, shop fees and taxes could reach somewhere around $1,000, depending on what part of the country you live.
Go the smart route with BuyAutoParts.com. With an Audi A4 AC compressor replacement part from our warehouse, you'll enjoy top-notch quality and the best prices anywhere. What's more, all of our Audi A4 AC compressors are sold and shipped to offer a Guaranteed Exact Fit. Because our parts are tested to fit & perform at least as well as the original component, your DIY Audi A4 AC repair project not only saves you money – it also saves you time.
Our Audi A4 air conditioning compressor experts are here to help. If you can find your particular Audi A4 ac compressor replacement part, give us a call at (888) 907-7225. We have A4 AC compressors in stock for every model starting in 1996. If you can locate your Audi A4 AC compressor on our website, give us a call and we'll help you find one. Thanks for considering BuyAutoParts.com for your A4 AC compressor needs.