Fast Shipping
Free shipping over $99
We ship from multiple warehouses across the country, so you get your part as soon as possible.
Industry Leading Warranty
We've got your back
Free, one year (or more), unlimited mileage warranty. Covers everything; parts and shipping costs
Guaranteed Exact Fit
Easy Installation
We have reviewed over 1,000,000 fitments to guarantee an exact fit for your vehicle.
Easy Returns
We're Here To Help
Return for any reason within 60 days for a full refund
30 Years of Service
We Love What We Do
Experts in auto parts since 1989-We are rated 4.9/5 by over 400,000 of our customers.

Mini cooper A/C Compressor FOR SALE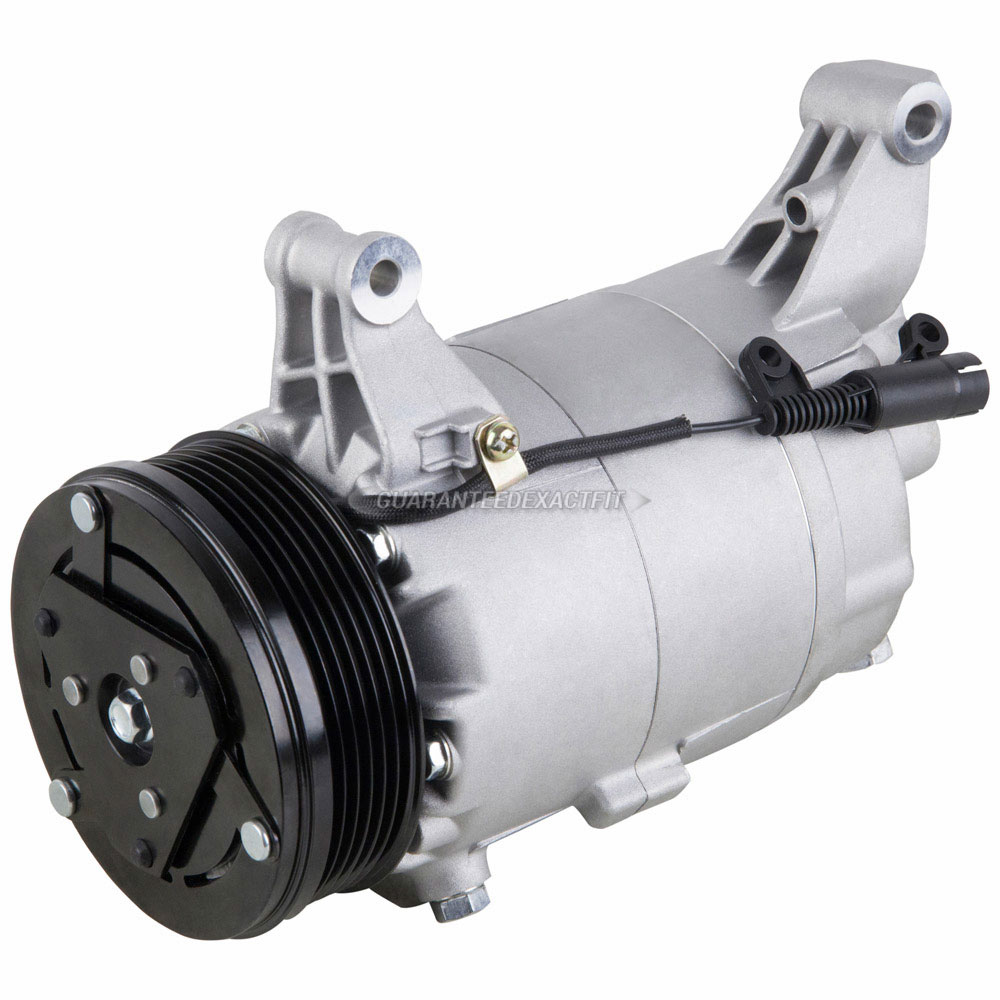 Mini cooper A/C Compressor

by Year

+
Need a Mini Cooper AC Compressor? Check out BuyAutoParts.com
The original British MINI Cooper was an iconic car during the middle part of the 20th century. The car's peppy performance, small size and dedicated ownership base made it one of Britain's biggest exports in the 1960s and 1970s. And although formal production of the original MINI halted in 2000, German automaker BMW stepped in to purchase the MINI name, thereby continuing the brand's strong legacy of that sporty, innovative, fun-to-drive factor. Today, the Mini Cooper is one of the coolest cars around – still as spunky as ever, with thousands of passionate owners all over the globe. The current Mini Cooper is a worthy successor to the original, which was one of the most influential cars of the last 100 years.
But just like other cars on the road, the Mini Cooper requires top-quality engine components to stay on the road. One such component is the Mini Cooper air conditioner, specifically the AC compressor replacement. When your Mini's AC compressor fails, the car's air conditioning system is unable to blow cold air. The compressor is one of the principal Mini Cooper AC parts, along with the accumulator-drier, evaporator, and, condenser and expansion device. The Mini Cooper AC compressor supplies and regulates the refrigerant throughout the entire system. Bridging the high and low pressure sides of the AC system, the compressor draws the refrigerant gas from the evaporator in the low pressure side, compresses it at a high temperature and sends it to the condenser.
It is recommended to have Mini Cooper air conditioner compressor problems addressed at your earliest convenience – especially during the hot summer months. If you have any issues with your Mini Cooper AC Compressor, you need to get it fixed or risk hundreds if not thousands more in AC component repair. BuyAutoParts.com offers Mini Cooper AC compressor replacements designed to perform better than established industry standards. We sell genuine OEM replacements and premium aftermarket parts – including Mini Cooper AC compressors – at affordable prices. Plus, every Mini Cooper AC compressor is backed by a 1-year limited warranty.
Find Your Mini Cooper's AC Compressor Today
Don't wait for your Mini Cooper air conditioner problems to linger. If you need a new AC compressor replacement, BuyAutoParts.com offers an extensive selection to choose from. And because we directly manufacture our OEM-grade Mini Cooper AC compressors, you'll enjoy significant cost savings. Add those discounts to potential labor savings, and your car repair project suddenly became much more affordable than you originally thought.
Our current stock of Mini Cooper AC compressors includes components for model years dating from 2002 – 2010. Simply select your car's year and browse our easy-to-navigate, streamlined ordering interface. Everything at BuyAutoParts.com is designed to get you the highest quality car parts at the lowest possible prices, all backed by the best customer service in the business.
Thanks for visiting BuyAutoParts.com. After you've selected your Mini Cooper AC compressor replacement, browse our other Mini Cooper components for even more auto repair savings.