Fast Shipping
Free shipping over $99
We ship from multiple warehouses across the country, so you get your part as soon as possible.
Industry Leading Warranty
We've got your back
Free, one year (or more), unlimited mileage warranty. Covers everything; parts and shipping costs
Guaranteed Exact Fit
Easy Installation
We have reviewed over 1,000,000 fitments to guarantee an exact fit for your vehicle.
Easy Returns
We're Here To Help
Return for any reason within 60 days for a full refund
30 Years of Service
We Love What We Do
Experts in auto parts since 1989-We are rated 4.9/5 by over 400,000 of our customers.

Oldsmobile calais A/C Compressor FOR SALE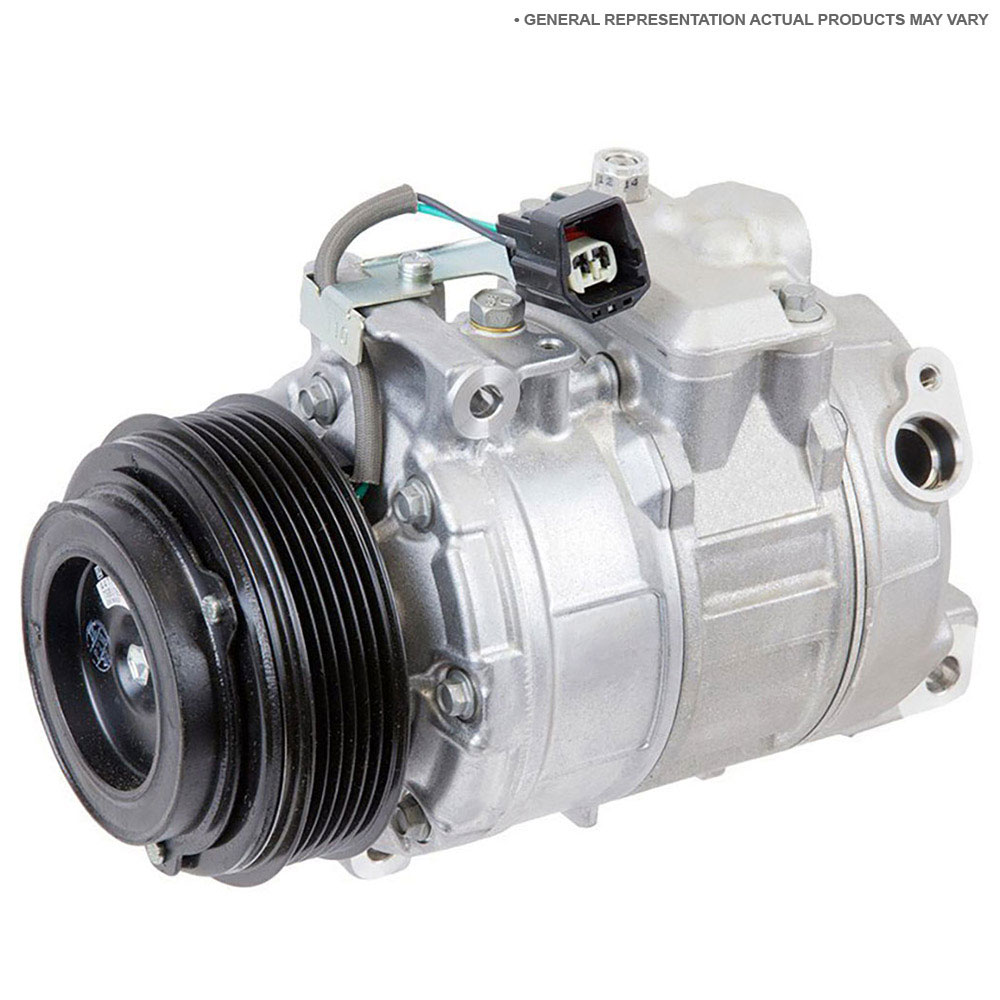 Oldsmobile calais A/C Compressor

by Year

+
The Oldsmobile Calais AC Compressor serves the purpose of passing the refrigerant under high pressure to the AC condenser. It is the heart of the air conditioning mechanism along with other parts such as the evaporator, expansion valve and receiver. The compressor is driven by means of a belt-pulley mechanism that is powered by the engine. When the AC is turned on, an electromagnetic clutch engages the pulley with the compressor. This makes the compressor pump the refrigerant at a high pressure. The refrigerant, which is usually either R-134a or HFC-134a, has a low boiling point. The amount of refrigerant should be maintained at a specified level for the proper functioning of the compressor. The oil level should also be kept in check as a higher oil level will fail to cool efficiently and a lower oil level may completely prevent the compressor from functioning. Some of the common problems with a bad compressor are a refrigerant leak, engine overheating and clutch failure. A damaged compressor will emit a loud knocking or squealing sound. If you notice any of the indications mentioned above, you should consider inspecting the AC compressor and replace it, if required.
If you have any issues in your Oldsmobile Calais AC Compressor you can replace it with our replacement AC Compressor. At Buy Auto Parts we have genuine OEM replacements and premium aftermarket parts for various vehicle makes and models. All our parts are tested thoroughly and come with an industry leading warranty. We also offer free shipping to addresses in the continental United States on orders totaling over $99.
To choose the right parts that fit your vehicle, you just need to select the right year, make and model of your car on the Shop By Vehicle section on the top left corner of the page. If you require assistance in finding the AC Compressor for your Oldsmobile Calais, our automotive professionals will make your part selection easy for you. As we have warehouses all across the country, you can be assured of receiving your steering parts from the warehouse closest to your location, on time.
Customer satisfaction is our number one goal, and our customers show their appreciation with outstanding online reviews. Call our toll-free support line at 1-888-875-0023 or mail us at [email protected] if you have any queries about our parts and warranty. Our US-based sales and support teams are here to take care of all your part needs.