Fast Shipping
Free shipping over $99
We ship from multiple warehouses across the country, so you get your part as soon as possible.
Industry Leading Warranty
We've got your back
Free, one year (or more), unlimited mileage warranty. Covers everything; parts and shipping costs
Guaranteed Exact Fit
Easy Installation
We have reviewed over 1,000,000 fitments to guarantee an exact fit for your vehicle.
Easy Returns
We're Here To Help
Return for any reason within 60 days for a full refund
30 Years of Service
We Love What We Do
Experts in auto parts since 1989-We are rated 4.9/5 by over 400,000 of our customers.

Subaru forester A/C Compressor FOR SALE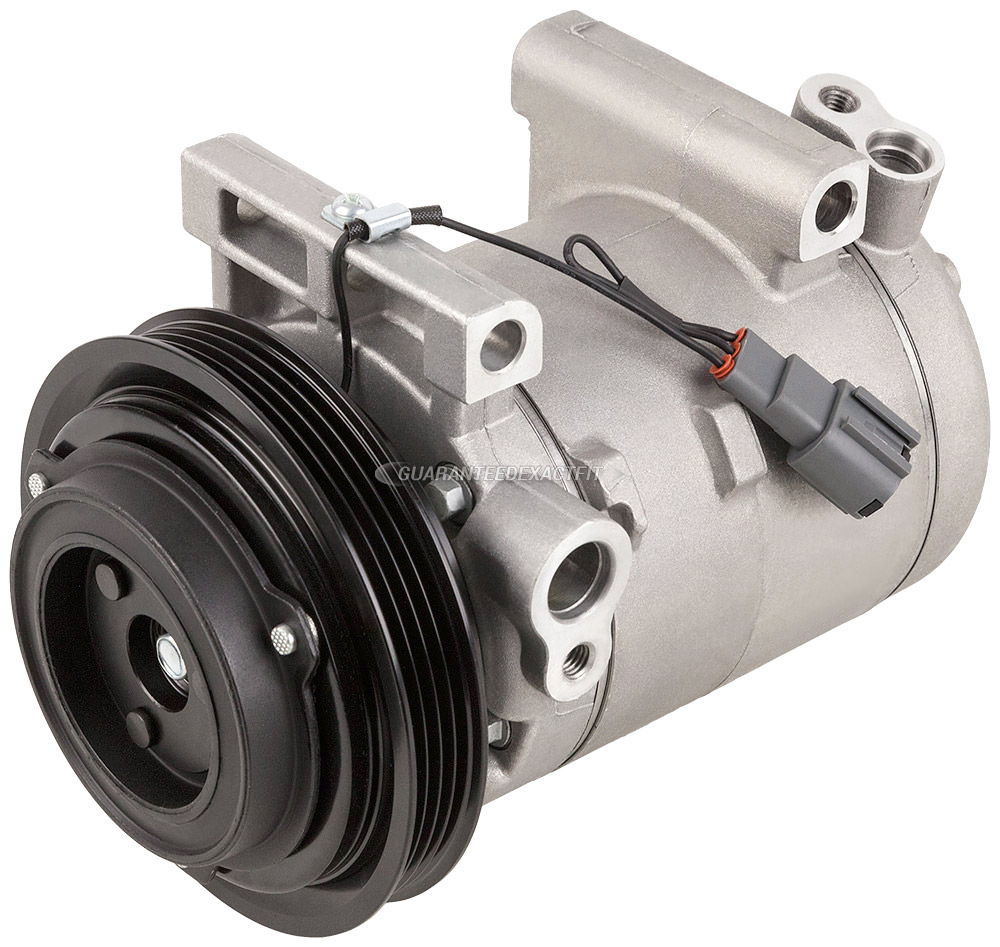 Subaru forester A/C Compressor

by Year

+
BuyAutoParts.com Sells Subaru Forester AC Compressors and Other AC Components
The Subaru Forester earns high marks for its quality, reliability and 4WD performance. Manufactured in the U.S. since 1997, this car model has remained one of the most popular family cars. Recent accolades for the Subaru Forester include "Best Car to Buy" for 2014, along with numerous Car and Driver awards. The Subaru Forester is perhaps the most reliable small to mid-size sport utility vehicle (SUV) on the market today.
However, every car – even the ultra-reliable Subaru Forester – experiences engine problems due to high miles, imperfect maintenance and other factors. The Forester AC compressor, a vital component for the car's air conditioning system, is just one example. And a Subaru Forester AC compressor replacement can be expensive, if you don't know where to look. Thankfully, BuyAutoParts.com has Subaru Forester AC compressors in stock. We carry Subaru Forester air conditioning compressors for every year the car has been sold in the United States.
When your Subaru Forester requires an air conditioning compressor, BuyAutoParts.com is the only source you need. Unlike other expensive parts suppliers, we have the exact Subaru Forester compressor you're looking for – and best of all, you can quickly select & source the components you need. Quick-pick shopping, affordable prices and an industry-leading warranty to boot – we give you plenty of reasons to consider BuyAutoParts.com as your leading Subaru Forester AC compressor provider.
Find your Forester AC Compressor at BuyAutoParts.com
The Subaru Forester compressor is just one of many parts that make up the AC system. But it might just be the most crucial, in terms of overall function. The Subaru Forester AC compressor supplies and regulates the liquid refrigerant throughout the entire system. Situated between the AC system's high pressure and low pressure sides, the compressor maintains the pressure difference and regulating refrigerant gases.
When your Subaru Forester air conditioning compressor starts to fail, you'll know immediately. The car cabin won't feel as cool, and the AC might not blow cold air at all. A failing Forester AC compressor can cause a lot of stress, especially considering the potential cost. If you get your compressor somewhere other than BuyAutoParts.com and have a mechanic install it, costs could easily climb above $990.
However, you can enjoy big-time savings by purchasing your Forester AC compressor right here at BuyAutoParts.com. Our stock includes every year Forester model, starting in 1998. All of our Subaru Forester air conditioning compressors are rigorously tested and quality checked to fit and perform just like the original factory part. And remember, every component purchase – including Subaru Forester AC compressors – come with our Guaranteed Exact Fit promise. If your compressor doesn't fix exactly like the original, we'll refund your money.
From a Subaru Forester AC compressor replacement to smaller AC parts, we have the parts you need at prices that can't be beat. We're a preferred supplier for all accessories and components related to your Subaru Forester, not just AC parts. Browse our selection today and you'll see – when it comes to selection, value and service, nobody beats BuyAutoParts.com.