There is much to consider when installing an AC compressor. In this How-to article, our AC experts will cover Flushing and Evacuating the AC system, adding oil, freon and refrigerant, the drier, O-rings, the Expansion Device and the AC compressor pressure switch.
You can find the video to install an AC compressor in this link: Install AC Compressor System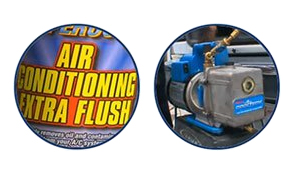 How to Install AC Compressor flush
1) Flushing & Evacuating
AC compressors fail due to various reasons. The two main causes of a faulty AC compressor are:
Contamination: When debris enters the AC mechanism, it will wreak havoc in the entire system.
Oil starvation: When the system is not properly lubricated, it burns out.
When either of these two conditions exists, you should strongly consider an AC compressor replacement. Before starting your AC compressor installation, please note that every system needs to be properly flushed and vacuumed.
Flushing and evacuating the AC system before changing the parts is always recommended.
After flushing and vacuuming the system, run what comes out through a coffee filter to check for discoloration or metal flakes.
Always use an AC system flush solvent.
After flushing the system once, check whether impurities are left. If so, try flushing the system again.
After re-flushing the system, if the system is still contaminated, it is recommended to replace the condenser and possibly other parts such as the hoses and evaporator.
Do not bother flushing a third time since many newer vehicles have serpentine or parallel flow condensers that simply cannot be properly cleaned and must be replaced at this point.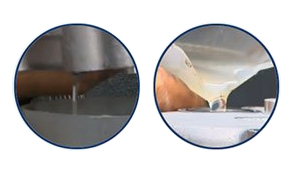 How to Install AC Compressor Oil
2) Oil
Another important part of an AC compressor installation is having a proper supply of quality oil. Oil is crucial to a properly functioning AC system. It is important to use a high-quality oil to ensure that the system does not break down over time. Oil starvation results in oil decomposition which can often be the cause of the debris in a contaminated system.
Each compressor is designed to work with a certain type of oil. Oil comes with a viscosity of 46, 100 or 150. Check your user manual for the proper viscosity. We recommend using a double end-capped PAG oil or better.
Many of our compressors come pre-filled with oil. We can never guarantee that our compressors have the required amount of oil. Most manufacturers put just a few ounces of oil in for testing and shipping. We can also never guarantee the quality of oil, or how long the oil has been in the compressor. Oil exposed to the atmosphere can expedite the breakdown process. Therefore, we recommend flushing out all the oil and starting with a fresh refill of premium oil. Do your own measuring to ensure the job is done properly. This will help ensure your AC compressor replacement project is a success.
Check the specifications book as well; many compressors need half of oil to be filled in the compressor and the other half to be filled in the drier. Other compressors need the entire amount of oil to be filled in the compressor.
For more about AC system oil, check our article here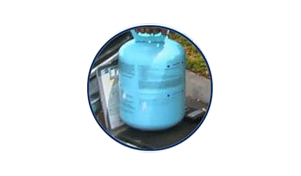 How to Install AC Compressor Freon
3) Freon/ Refrigerant
We recommend using ure R134 for R134 systems and retrofits.
No exceptions.
There are a ton of "Freon/ Refrigerant alternatives" out there. The bottom line is that none of those have been tested to work with the seals and gaskets inside our compressors. We can therefore not warranty our parts when you use these products. Ensure that you are only using refrigerant from a sealed, trustworthy source. Be careful not to use any fraudulent products available in the market. Failure to do so could compromise your AC compressor installation project.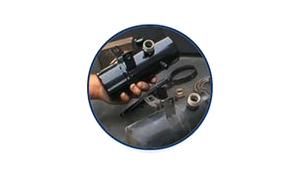 How to Install AC Compressor Drier
4) Drier/ Filter
The drier is the key component that filters out debris and other substances in the AC system. Some vehicles have an accumulator and some have a receiver-drier, but either way they do the same thing. A new drier is required every time you change the compressor, no exceptions. Inside a drier is a desiccant element that pulls moisture and debris from the system. Remember that moisture in the system is very bad, as it alters the viscosity of the oil and can eventually ruin the system.
Just like you wouldn't change your engine oil without changing your oil filter, the same is true with AC systems. You want that drier cleaning your system to ensure a long-lasting performance. You definitely do not want the old drier dumping debris back into the system.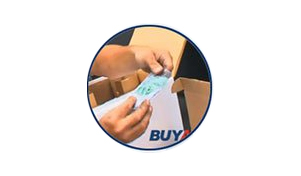 How to Install AC Compressor O-Rings
5) O-Rings
Most modern AC systems use O-rings in places where the parts connect with each other. Half of all AC leaks are often due to wrongly or improperly installed O-rings. We recommend that O-rings be changed with the compressor. As you remove an O-ring, tape it to a piece of paper and make a note next to it about where it came from. This way, if you have a problem in that area later, you can double check that you used the correct O-Ring.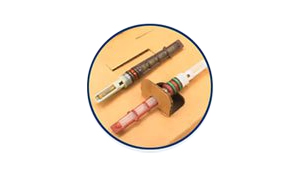 How to Install AC Compressor Expansion Device
6) Expansion Device
The expansion device is a generic term. It can be an orifice tube, expansion valve or expansion block. An orifice tube should always be replaced and never be cleaned. An expansion valve or block should always be removed, inspected or replaced, if required, during a repair. A stuck expansion device can allow too much pressure to build in a system and thus blow out the head of the compressor.
The rule of thumb is that if you are replacing the compressor because it is leaking or not blowing cold enough, cleaning is acceptable. Any other failure requires a new expansion device. If unsure, it never hurts to change the expansion device. If you install an entirely new AC compressor with a BuyAutoParts.com part, the expansion device will perform just like the original.
How to Install an AC Compressor Switch
7) AC Compressor Switch
The AC Compressor Switch has an important job: to make sure the entire AC system doesn't freeze up. Once the AC pressure drops below a certain psi level, the switch shuts off power momentarily to prevent freeze up. If your AC system experiences frequent freezing or feels too cold, the AC Compressor Switch may need to be replaced.
In order to successfully replace the AC Compressor Switch, adhere to these steps:
Drain all refrigerant in the AC Compressor.
Remove the old AC Compressor Switch and replace with the component. You may need to remove the existing rubber O-ring gasket during the process.
Remove all condensation from your compressor with an air conditioning gauge set.
Add new refrigerant. Make sure the fluid is unused, brand-new and meets or exceeds your AC Compressor's specifications.
Turn off engine for a few minutes, and then start your car up. After engine runs for five minutes, turn the AC on maximum power. Ensure AC Compressor switch works. You should be able to hear the switch engage after a few minutes.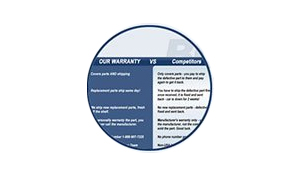 Your AC compressor Replacement Warranty
8) Warranty
Enclosed and on our website you will find our full warranty. While our warranty gets into extensive detail, the important thing to understand about it is that it is crucial to do the job properly. The AC system is one of the most powerful and difficult systems in the vehicle. Trying to cut corners will result in a system failure. Even if you think it is "just the clutch", there is no excuse for not doing the job properly.
The first thing we will ask if you have a problem is to prove the above items were done properly by faxing over the receipts. We require this, because we know that if you do the job properly, you will probably have no problems at all.
The most common failure of replacement compressors is foreign material from a previously failed compressor. The system must be flushed and parts that can't be flushed must be replaced. If debris remains, the system will clog and starve the compressor of refrigerant and oil, causing it to also fail.
Air conditioning systems are well known for leaving dirt, debris and other contamination inside the condenser, drier, evaporator and even the lines. Failure to replace the drier (and other contaminated parts) and remove ALL contamination will degrade your part and void your warranty.
We hope that this AC compressor installation article was helpful. For further assistance, check out our AC Compressor How-to videos.
AC Compressor Repair How to Install - Part 1
AC Compressor Repair How to Install - Part 2
AC Compressor Repair How to Install - Part 3