Get the parts you need today. Pay later with

. Learn more

JUSTIN, OUR IMPORTS PRO


Like many of our pros, Justin began working on cars ever since he began driving. Whether it's a new front axle, an alternator, or even a cd player you can usually find him working on some aspect of his Nissan on any given weekend. He's especially knowledgeable when it comes to imports. When you've got a question about a major repair or a custom job he's always willing to help you as much as possible.





Justin has even driven his 300zx cross country twice! He enjoys fishing and hiking in northern California and makes it a point to visit Lake Tahoe every year.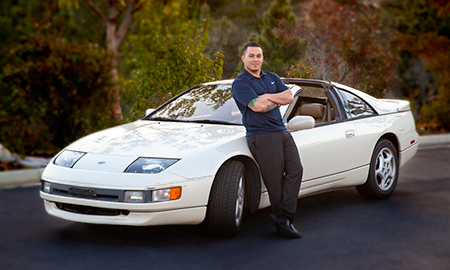 GET TO KNOW MORE OF OUR PROS
We are extremely proud of our US based customer service. 100% of our employees are here in the United States. We are very proud of this because as we have grown over the decades, we've kept jobs stateside. No outsourcing here! We started with 5 people in a tiny row of storage units with a small office. We were here before online shopping. We strive to make your experience as perfect as possible. When you call us for a quote, question, or sale, you will speak to an American parts expert living and breathing in the US of A. No exceptions.
"How To" Section | BuyAutoParts Home