Get the parts you need today. Pay later with

. Learn more

TONY, OUR TURBOCHARGER & SUPERCHARGER PRO


Tony loves to race and work on cars. He has close to a decade's worth of experience in parts sales and customer service, and knows how to get you back on the road. He's been into cars all of his life and he's been applying his knowledge here at BuyAutoParts for several years. When you call in and experience his professionalism and automotive acumen you won't be surprised to find out he holds a BA in Communication.




A great fit for what we do at BuyAutoParts, he's found his niche with turbochargers and superchargers. His affinity for turbochargers translates into a genuine enjoyment of helping you boost your horsepower. If you need help diagnosing or learning how to get the most out of a troubled turbo or super give Tony a call.




In his spare time you can find him getting his 400 horsepower Eclipse ready for the track. Tony's been drag racing his Mitsubishi for the last 14 years. Photography is also something he enjoys as a hobby. His photos are impressive, particularly those he took the night of the 2011 Southwest blackout in and around downtown San Diego.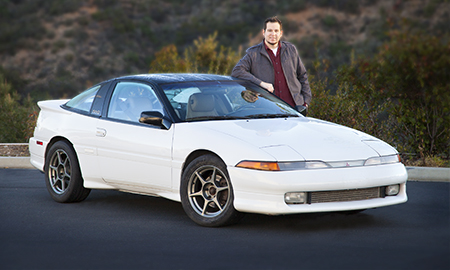 GET TO KNOW MORE OF OUR PROS
We are extremely proud of our US based customer service. 100% of our employees are here in the United States. We are very proud of this because as we have grown over the decades, we've kept jobs stateside. No outsourcing here! We started with 5 people in a tiny row of storage units with a small office. We were here before online shopping. We strive to make your experience as perfect as possible. When you call us for a quote, question, or sale, you will speak to an American parts expert living and breathing in the US of A. No exceptions.
"How To" Section | BuyAutoParts Home