Control Arm Build Quality Infographic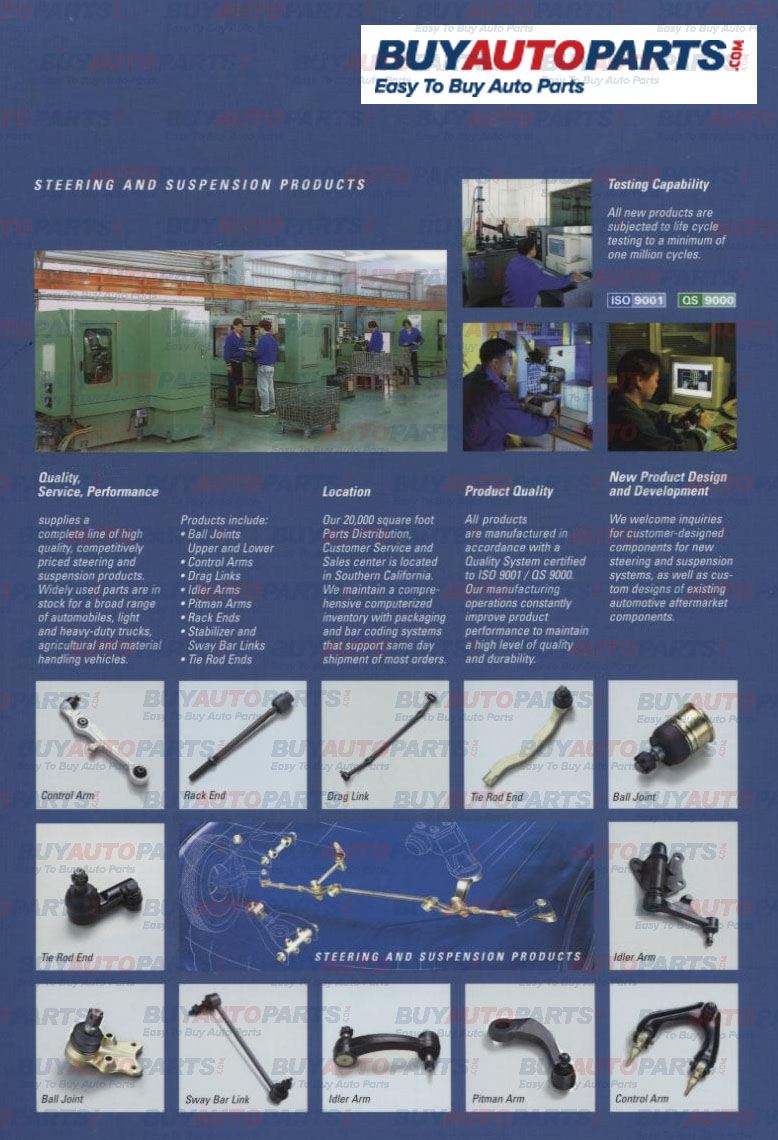 Steering and Suspension Products:
Testing Capability - All new products are subjected to a life cycle testing to a minimum of one million cycles.
Quality, Service, Performance - We supply a complete line of high quality, competitively priced steering and suspension products. Widely-used parts are in stock for a broad range of automobiles, light and heavy duty trucks, agricultural and material handling vehicles. Our products include: Ball Joints, Upper and Lower Control Arms, Drag Links, Idler Arms, Rack Ends, Stabilizer and Sway Bar Links, and Tie Rod Ends.
Location - Our 50,000 square foot parts distribution, customer service, and sales center is located in Southern California. We maintain a comprehensive computerized inventory with packaging and bar coding systems that support same day shipment of most orders.
Product Quality - All products are manufactured in accordance with a quality system certified to ISO 900I / QS 9000 Our manufacturing operations constantly improve product performance to maintain a high level of quality and durability.
New Product Design and Development - We welcome inquiries for customer-designed components for new steering and suspension systems, as well as custom designs of existing automotive aftermarket components.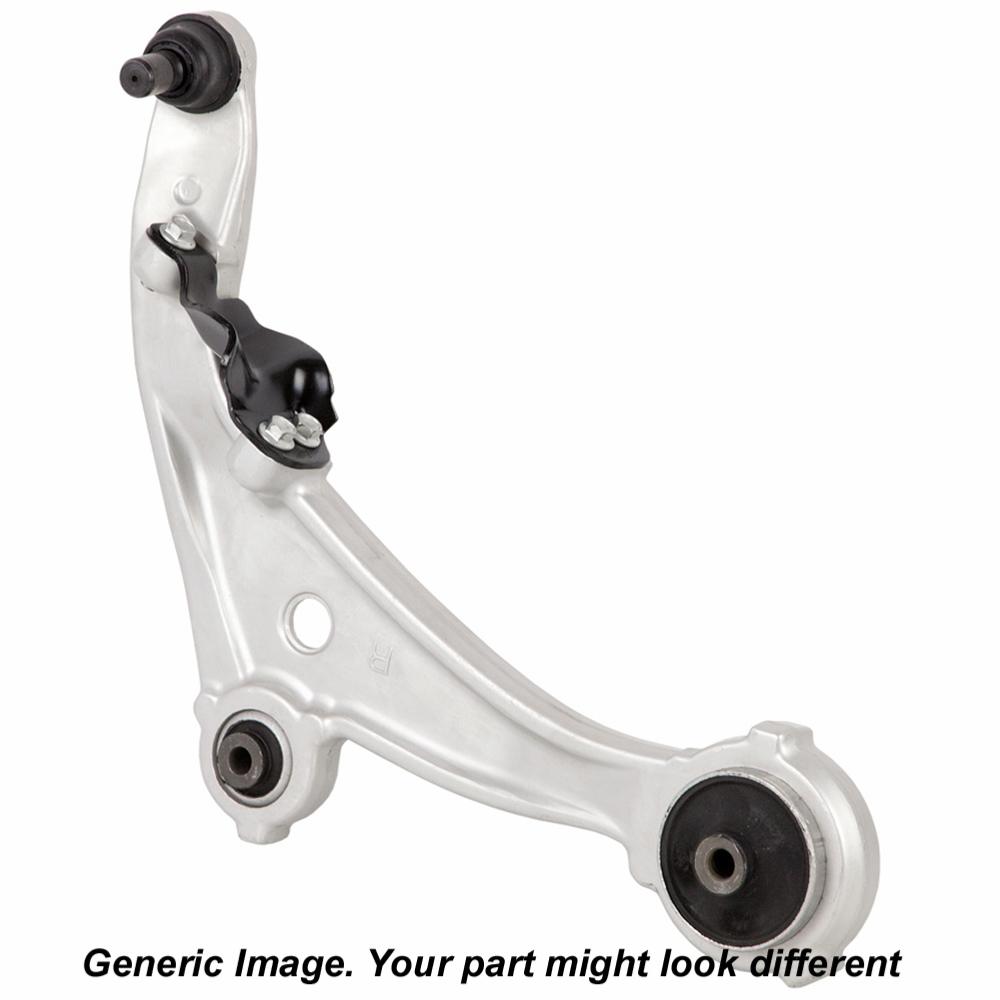 Symptoms of a Faulty Control Arm:
Unsteady car movements? Or having difficulty steering?
A control arm is a likely source of these problems. A vehicle's control arm is a part of the suspension system that connects the steering rack to the wheels. Over time, the control arm will get worn out and unstable. As with any other car problems, you should have it checked as soon as possible.
Replacing a Control Arm:
Labor and Part Costs:
The part costs vary depending on the extent of repairs required. If just a single control arm needs replacing, it will typically cost between $50 and $100. If the damage is to the whole system, you would need to purchase a control arm kit for around $100 to $250+. Ask a certified auto mechanic for an accurate assessment of the problem and the full cost including labor. Another important factor in the cost is the make, model and year of your car.
How To Save Money on a Control Arm?
Most people buy replacement car parts from local dealers and mechanics. They are often paying twice as much (or more) than they should. Become a savvy shopper and cut out the middleman by purchasing parts online. Most of the time, the only information you need is the year, make and model of your car. You can find the exact same replacement control arms, but at big discounts. Then you can install them yourself or take the parts to your local mechanic to finish the job, and only pay them for labor.
Find Your Control Arm:
Buy Auto Parts carries a line of meticulously-tested, high-quality control arms at unbeatable prices. We stock OEM replacement and aftermarket parts that carry an industry-leading warranty. Buy Auto Parts offers free shipping for orders over $99 in the continental United States. Your orders will be delivered from the warehouse closest to your location. If you cannot find the control arm you are looking for online, give us a call at or email us at [email protected] and one of our auto-parts specialists will get in touch with you.
"How To" Home | BuyAutoParts Home