Limited Time Offer. 0% Financing with

. Learn more

Tips for Saving Money on Car Repairs at the Shop
In the cringe worthy moment's hall of fame, finding out your auto repair estimate ranks right up there with getting "the talk" from your parents, not remembering an old friend's name, and shooting an airball with the game on the line.
Nobody wants to get a high estimate. But you might not be aware of something: you can negotiate your way out of obscene expenses, assuming you know how to bargain and barter a little. For one thing, the entire list of repairs may not be absolutely essential. And for another, the price of the parts isn't set in stone. Let's looks at some ways to bring the price down of your expensive auto repair estimate.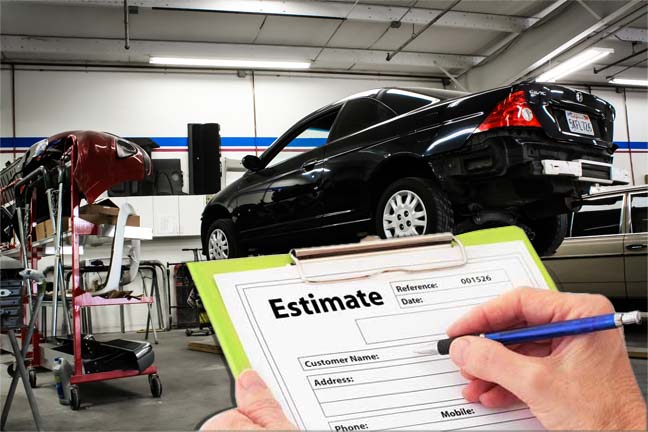 First Thing's First – Get a Written Estimate
Here's the essential info that your estimate should have:
1. Detailed parts estimate
2. Labor costs
3. Miscellaneous shop fees
4. Taxes…basically, everything you'd expect to see on a final bill for work completed.
If anything is lacking in your estimate, ask for the data. Another thing a solid written estimate should do is eliminate any guesswork on your part. [Related video: What to Expect at the Repair Shop]
Time-Proven Techniques for Lowering Your Bill
With your comprehensive written estimate in hand, you've just opened the door to possible savings. But remember these points moving forward:
Stagger Repairs (if possible): Attempt to see if some repairs can be delayed. If your budget is taking a beating, negotiate to see if a "critical" repair can happen next month. Do enough digging for more information about the repair (like perusing our How-To Section), and you may find it not necessary at all.
Gender Advantages: If you're a woman, you may have a better chance of getting a discount. The Fool.com had an interesting post recently about how women were given preferential treatment in regards to auto repair estimate discounts. Researchers aren't exactly sure why. So if you're a man, have your wife, girlfriend or even sister ask for a price reduction!
Mark-up on Parts: Parts are a big price inflator. If you can save significantly with lower part costs, there's a good chance your estimate will plummet toward affordable territory. Remember, you are not required to have the mechanic source the parts for you; online auto parts stores are an option that could save you hundreds.
Ask for a Manager: Go up the chain of command. If the person you're speaking with says they're not authorized to offer price reductions, ask to speak to someone who can. Supervisors and managers will sometimes knock a few bucks off the estimate in order to keep a prospective new customer.
Double-check the Labor Rate: If something seems a little fishy (too many hours for a relatively minor repair, too high an hourly rate, etc.), ask about it. Mistakes are often made in labor calculations. Our how much do parts cost pricing and labor guides might be able to help you out with this.
"How To" Home | BuyAutoParts Home