Get the parts you need today. Pay later with

. Learn more

REPAIR
MASS AIR FLOW SENSOR
Mass Air Flow Sensor Repair Videos and Articles
The fundamental component in a running vehicle is its engine and the air-fuel mixture burnt inside it determines its efficiency. Without an adequate amount of fuel delivered to the engine, the vehicle will stumble in its performance. The Engine Control Unit (ECU) controls the various engine components such as the ignition system parts and sensors to ensure the proper functioning of the engine. This part of our how-to section includes videos and articles related to the mass air flow (MAF) sensor.
Our automotive professionals have taken the time and effort to compose this section, since knowing about mass air flow sensors can come in handy while doing repairs and maintenance procedures on your own. People who are in need of a little extra assistance to do auto fixes on their own will definitely find this section helpful.
This page sketches out the basic function of the mass air flow sensor and the symptoms of its failure. For a deeper understanding of the different aspects of the MAF sensor, please click on the videos/articles below.
VIDEOS

Mass Air Flow Installation Tips

Possibility of False P0113 Code after MAF Install on 2003-2014 Honda / Acura Vehicles
ARTICLES

Air Intake Cracks and Leaks

Mass Air Flow Diagnositcs

Mass Air Flow Location

Reading an Engine Snap Shot

How Much Does a Mass Air Flow Sensor Cost?

How To Clean a Mass Air Flow (MAF) Sensor
A mass air flow (MAF) sensor is used to find out the amount of air entering a fuel-injected internal combustion engine. This information is sent to the engine control unit (ECU), which then adjusts and sends the correct ratio of air and fuel to attain optimal efficiency. In automotive applications, the density of the air varies with the ambient temperature, altitude and use of forced induction. This is a key factor in the working of the sensor. There are two common kinds of mass airflow sensors: vane meter and the hot wire. These sensors do not measure the mass of the air directly. However, when coupled with a sensor or two, the rate of the air mass flow can be determined precisely.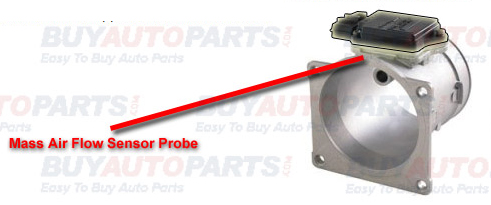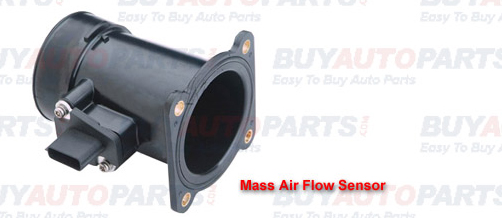 Over time, the MAF sensor can become accumulated with debris, which will prevent it from working properly. The sensor should be cleaned periodically as recommended by the manufacturer. Be sure to use the right type of cleaner that is recommended for the sensor. The mass air flow sensor, being an engine-related component, will illuminate the Check Engine light when it wears out. Other symptoms of a malfunctioning MAF sensor include low gas mileage, stalling while driving at low speeds, rough idling, pinging and poor engine performance.
You can install a mass air flow sensor on your own, assuming you follow the various precautionary measures specified in your manufacturer's manual. You cannot get a better guide than your manufacturer's manual for all car-specific information.
You can contact our customer support for any further information that are not covered in this section. We have user-friendly support representatives who will take your call and provide clarifications on your queries. You can also leave us an e-mail to get our assistance. We understand that you might be here to buy a mass air flow sensor, in addition to looking for information about it. BuyAutoParts.com is the best place to buy mass air flow sensors of exceptional quality. With more than two and a half decades of experience in the automotive industry, we stock one of the largest selections of auto parts. Though we are based in the United States, we do not restrict ourselves from supplying parts outside the country. We ship our parts overseas to various parts of the world including the continents of Asia and Europe.
To buy a mass air flow sensor, please click here.
For our buyer's guide on mass air flow sensors, please refer to this link: How To Buy a Mass Air Flow Sensor.
"How To" Home | BuyAutoParts Home