Get the parts you need today. Pay later with

. Learn more

Sanden AC Compressor Service Operations General Information
Fixing an issue in any auto part requires patience and careful attention. Be it a minor repair like replacing gaskets or a major task like installing a brake system, all processes have a step-by-step procedure which has to be diligently performed. Since auto parts are interrelated to one another, incorrect installation of a part can affect the other components related to it. This results in an unnecessary loss in the performance of the system. In case of an AC compressor, when it is not properly installed, it will cause other parts involved in the AC cycle to function below their standard and degrade the overall cooling performance.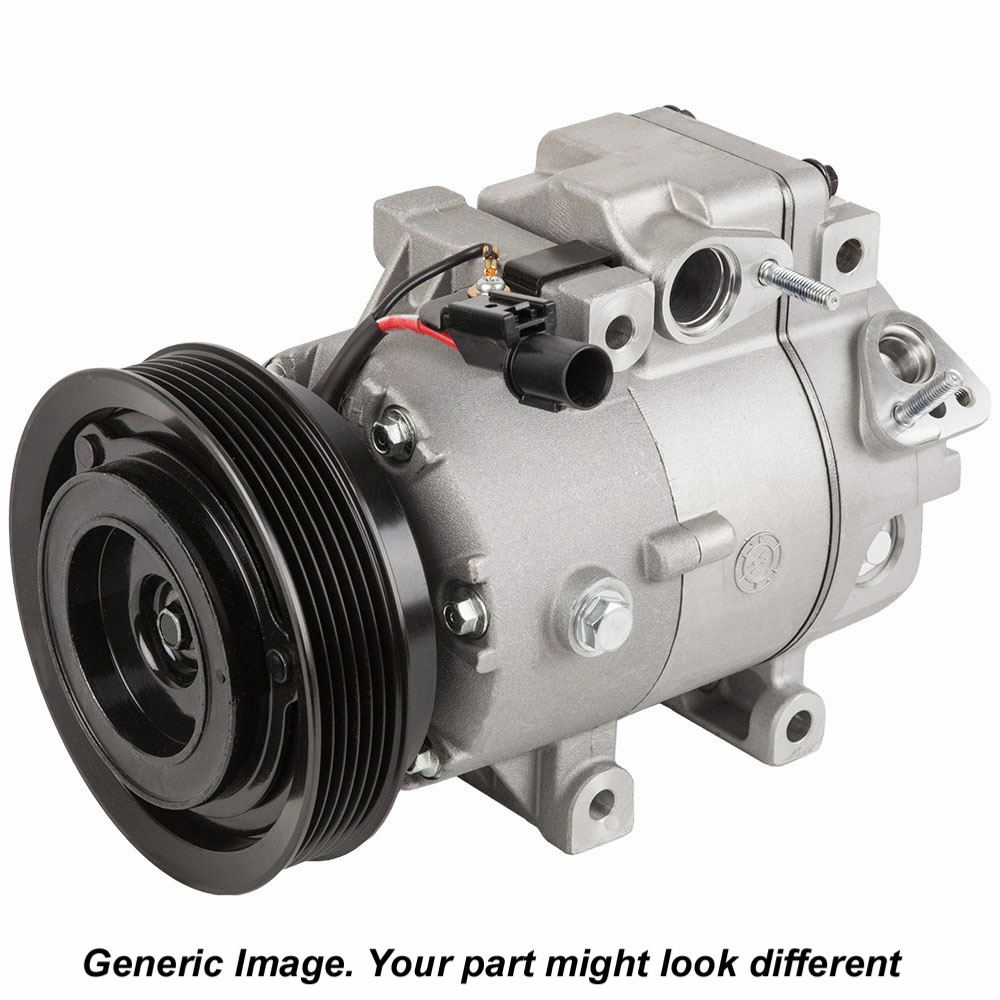 To prevent all this, it is always advisable to refer to your owner's manual before installing the parts on your own. Additionally, it helps if you have prior knowledge on the working and related parts of the defective component. If you are even a little doubtful about installing parts, let the mechanic do the necessary fixes. Most manufacturers do not carry a warranty for parts that go bad due to incorrect installation. Though you will have to spend for the installation done by the handyman, this will at most times incur fewer costs than when purchasing the part again.
This article centers on the safety precautions to consider while replacing a Sanden AC Compressor.
Precautionary Measures
Note: It is recommended that a new receiver-drier or accumulator-drier be installed if a compressor is replaced or a repair is done.
1. Keep any dirt or foreign material from getting on or into the compressor of the AC system. The area around the AC hose fittings should be carefully cleaned with a non-petroleum-based solvent before the connections are broken. All parts that are meant to be re-used or re-installed should be cleaned with a non-petroleum-based solvent and blown dry with cleaned compressed air or a lint-free cloth.
2. For a trouble-free installation and operation of an SD compressor, follow the steps mentioned below:
Make sure that the pulley is aligned properly.
The compressor mounting surfaces should be fitted correctly to the bracket. The bracket should also be mounted correctly to the engine. The clearance between the compressor and bracket should not exceed 0.2mm (0.008in.) per ear for ear-mount compressors, or 0.4mm (0.016 in.) total for 2 ears.
Be sure to correct the torque of all mounting bolts and nuts.
Check for the correct tension of the drive belt.
3. Never operate the compressor at a high speed for a prolonged time without sufficient amount of refrigerant in the system. This can result in overheating, internal damage and seizure.
4. If an internal repair is performed on an R134a compressor, evacuate the AC system for at least 45 minutes before recharging. This is recommended in order to remove moisture which may have been absorbed by the PAG oil in the compressor.
5. Parts which require lubrication before assembly, such as the O-rings, should be lubricated with clean 5GS refrigerant oil.
Disclaimer: BuyAutoParts.com is not accountable for any accidents or failures that might occur during any of the processes involved in the installation of a Sanden AC Compressor.
Other similar information
For a complete repair manual of Sanden AC Compressors, please go to this link: SD Compressor Server Guide
For information on other AC repair procedures, please click here.
Our experts have penned a buyer's guide on AC Compressors in this link: How To Buy An AC Compressor
BuyAutoParts.com is the ideal store online to buy auto parts. If you are seeking to buy an AC compressor or any other auto parts at discounted prices, you have come to the right place. Feel free to contact our support team for any sort of assistance.
"How To" Home | BuyAutoParts Home