Get the parts you need today. Pay later with

. Learn more

Sanden Compressor Service Tools Infographic
The Sanden AC compressor is the chief component of the AC system that sends the refrigerant into the condenser under high pressure. The compressor may malfunction due to various reasons such as a refrigerant leak, bad accumulator/drier or any internal defects. To fix the defects in a faulty compressor, you may need a few service tools.
Sanden AC compressor units can be serviced with a number of specific tools designed to access and pull parts of the unit that would be unserviceable without them. The tools that can be used are the oil dipstick, Armature Plate Spanner, Armature Plate Puller, Rotor Puller Set, Lip/SD7 Seal Plate Tool, Armature Driver, Rotor Puller Jaws, Shaft Seal Protective Sleeve, Rotor Installation Driver and the O-Ring Hook.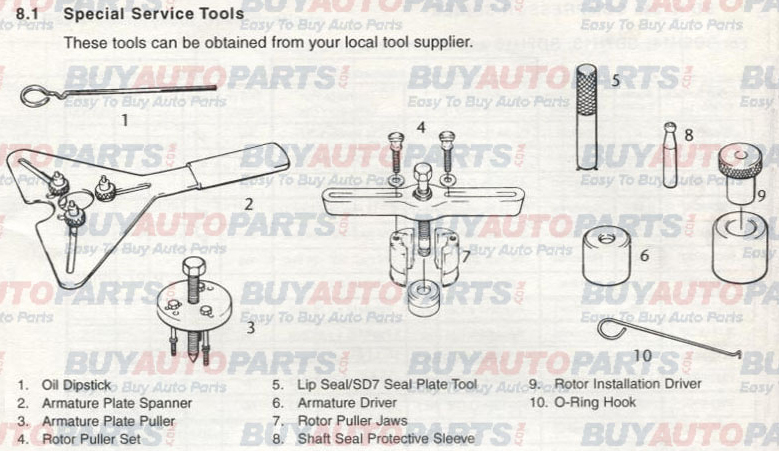 Working on Sanden AC compressor units will also require the use of regular tools, such as the External Snap Ring Pliers, Internal Snap Ring pliers, Feeler Gauges, Gasket Scraper and Graduated Cylinder. With the correct tools, Sanden AC compressors can be serviced to correct any issues that may arise.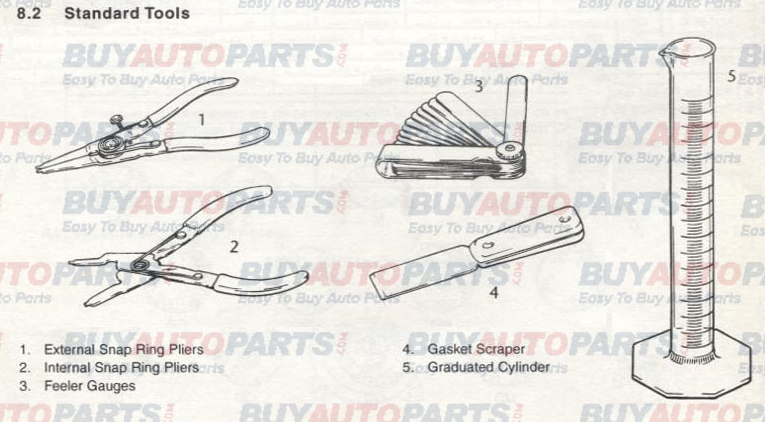 Buy Auto Parts can help you find the AC compressor for your car!
Buy Auto Parts is the best place online to get replacement AC compressors that come with a warranty at unbeatable prices. We stock a wide range of OEM replacement and aftermarket parts for every make and model. To find the right AC compressor for your car, simply tell us your car's year, make and model. Your order will be shipped from the warehouse closest to your location. We offer free shipping for purchases over $99. Our products have been throughly tested to meet or exceed industry standards. You can reach us on our support line at or leave us an email at [email protected], if you need help in choosing the part. Please feel free to leave us an online review. We value your feedback!
"How To" Home | BuyAutoParts Home