Get the parts you need today. Pay later with

. Learn more

Tight Steering After Rack or Gearbox Install?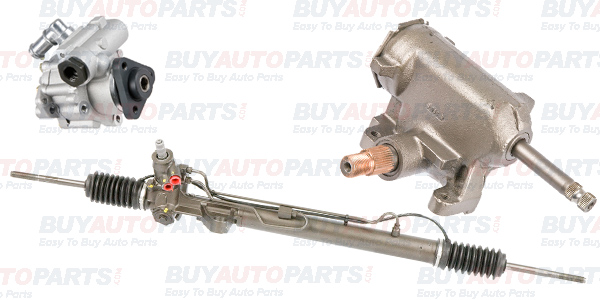 When a steering system begins to fail, it is a good idea to take a look at all the factors. With a steering system this is a key factor in avoiding future complications, not to mention future expenses. A steering rack or gearbox may be replaced due to a number of reasons but can also reveal some pre-existing problems.
A power steering system is run by fluid that is pumped throughout and creates pressure that can assist with the directional rotation. When a new rack or gearbox is installed it may seem to be too tight or slow moving compared to the old unit. The issue here is usually not the new part. However, the new part has most likely revealed that the pump is not creating enough pressure. This tight steering is caused by the tightness of the new rack which the low pressure cannot manipulate. The old unit was broken in and easy to move, thus it could be manipulated with very little pressure from the pump. The sign of a bad pump after a steering part install is the same as before, stiff steering in both directions.
Another common issue after an install is to have a lack of power assist, and a leak from the top of the unit. This leak is not from a bad rack or gearbox but from a clogged line, which causes back pressure. A steering rack has no seal on the top and if fluid is pushed out of this area it means the fluid cannot travel back to the reservoir. This issue can be solved by replacing the lines or flushing them if possible.
The last common issue after a steering install is noise from the rack. Now, there is no such thing as noise from a rack or gearbox. The noise is traveling from another source. Inside of a rack there are no pumping parts that can create noise. Once again noise in a steering system is created by the pump and travels down the attachments to the largest point. This point is either the rack or gearbox. Even though this is where the sound can be heard it is not the source. Noise can be associated with air in the system or a failing power steering pump.
"How To" Home | BuyAutoParts Home