Get the parts you need today. Pay later with

. Learn more

BUY AUTO PARTS IN THE NEWS
San Diego Business Journal: 2015 Top 100 Fastest Growing Private Companies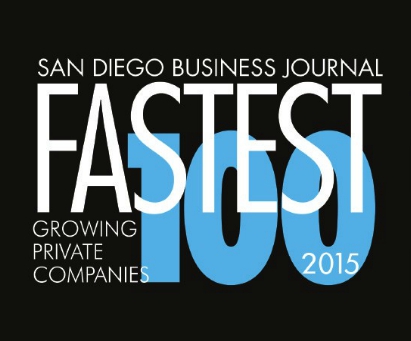 7/10/15- San Diego, CA –BuyAutoParts.com has been named to the San Diego Business Journal's Top 100 Fastest Growing Private Companies List for the third consecutive year! This year we are ranked #97 on the list. The rankings were announced on Thursday, July 9, 2015 at the Paradise Point Resort & Spa.
We are extremely proud to have been named to this list for a third consecutive year. The San Diego Business Journal derived its rankings for 2015 off a three year revenue growth percentage total. All financial data from 2012 to 2014 was analyzed by CPA attestations and provided by the companies or sourced by the SDBJ's records. In 2014, BuyAutoParts.com's total revenue increased to $48 million from $32 million in 2012.
The rest of the criteria to be considered onto this list are listed here:
Be an independent, privately held company (not a subsidiary or division of another company) headquartered in San Diego


Have been established with recorded revenue in January 2012 and still be in business


Have reported gross revenues of at least $350,000 in 2012


Have demonstrated revenue growth


Applicants who operate in bankruptcy at any point during the contest period to the time of winner selection are ineligible


The list will be published by the San Diego Business Journal in the coming months with more details about each of the finalists.
Company Values Driving Success
So what is the driver behind being named to lists like this consistently for the past 4 years? Sticking to our values. For those of you who have no idea what they are we have listed them out below:
1. Integrity


2. Teamwork


3. Ownership Approach


4. Develop Great People


5. Vision


6. Innovation


7. Bias For Action


8. Results Oriented


"The story behind our growth trajectory really lies in our people acting together using our values as the foundation of their work. We have a team of hardworking, honest people aiming to give our customers the best possible experience while they attempt to buy auto parts online. The numbers show they have a done a great job." Stated BuyAutoParts.com CEO Dara Greaney when asked what the reason behind the success of the company was. These values keep us unified in accomplishing our mission to make it easy for our customers to buy auto parts.
More about BuyAutoParts.com
Founded in 1989 and online since 2001, BuyAutoParts.com has become a leading international e-commerce and wholesale distribution company. We have been based in San Diego since our inception and from time to time you might hear us brag about it. We sell auto parts of all shapes, sizes and functions and we want to be your go-to source for parts online. Other notable lists we have been named to in the past 4 years are the Inc. 5000 Fastest Growing Private U.S Companies and the Internet Retailer Top 500. If you would like to know more about us, want to talk auto parts, or simply want to buy a part feel free to reach out to us with any questions you may have!