Take an Additional $10 Off AC Kits. Use Coupon Code ACKIT10

Your Search for the Perfect Honda Odyssey AC Compressor is Almost Over!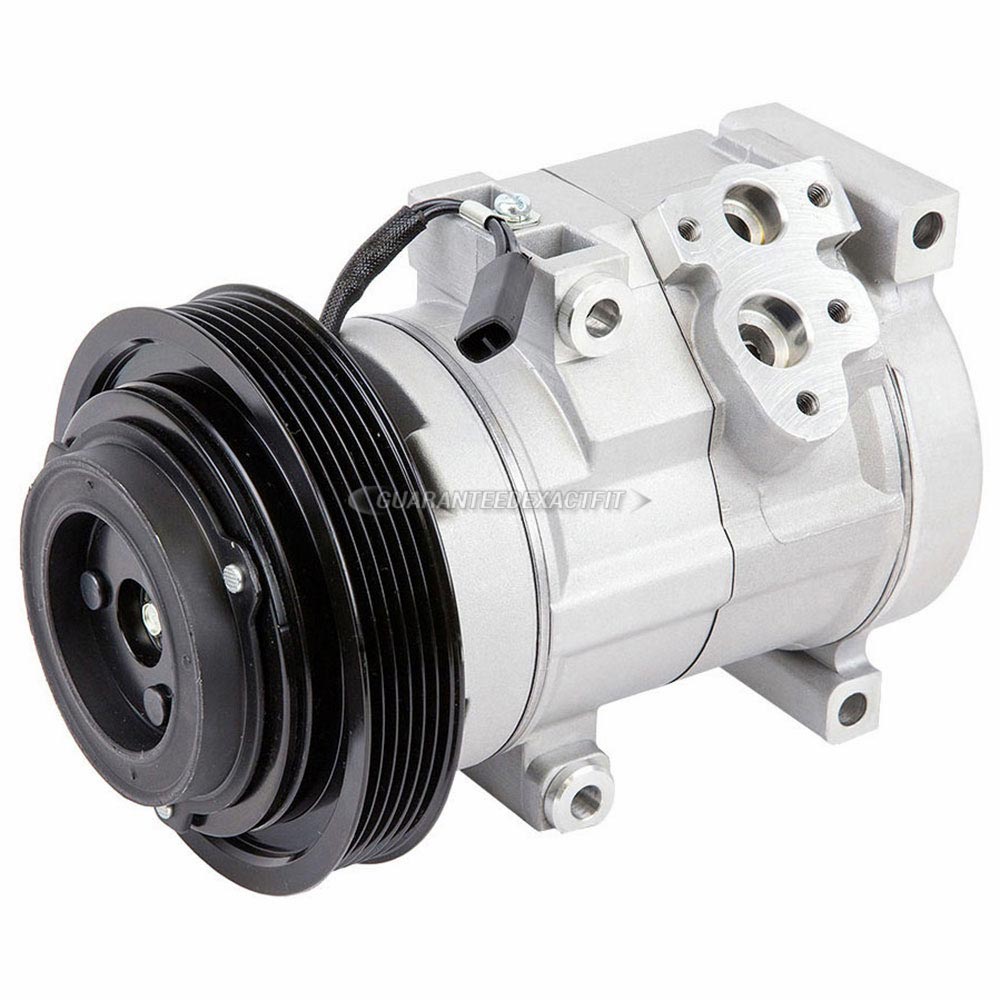 If the vents in your Honda Odyssey are blowing warm air, or if you've noticed a grinding, clunking sound when the air conditioning is turned on, it is more than like time to replace the AC compressor.
Don't Let Your Honda Odyssey Reach the Boiling Point – Check out BAP's Quality AC Compressors Today
Since 1995, the Honda Odyssey has been a hit with busy families. The first generation Odysseys were known for a simple, rather Spartan design. Since that time, Honda has revealed 4 generations of the minivan– the car has improved in quality, performance and overall driver satisfaction. It's been a "Top Pick Minivan" by Consumer Reports, a recommended family car from Car and Driver and has received many other accolades.
One of the Odyssey's calling cards is its comfort. With an AC system designed to provide climate control for up to 8 passengers, the compressor plays a vital part – perhaps the most important – in the minivan's air conditioning system. Now, imagine a packed Odyssey with kids in the summertime with no air conditioning – it's a nightmare scenario for anyone. You might not regard the AC compressor as an "essential" part, but try driving without AC for an extended period of time – things would literally reach the boiling point! Your Honda Odyssey A/C compressor won't last forever. When your air conditioning system is starting to fail, it may be time for a new compressor. BuyAutoParts.com stocks Honda Odyssey A/C compressors for many different model years, going all the way back to the beginning of the Odyssey's introduction to North America, 1995. It's hard to believe the Odyssey has been around for over 20 years. Make sure your Odyssey's AC system is around for a good while with an air conditioner compressor from BAP!
Honda Odyssey Air Conditioning Compressors – Quality Components, Affordable Value, Warranty-Backed
If you need a Honda Odyssey AC compressor replacement, BuyAutoParts.com makes the process quick, convenient and hassle-free. Every Honda Odyssey compressor we sell goes through a rigorous quality inspection, so they're guaranteed to fit exactly like their factory counterparts. Our Honda Odyssey AC compressors come standard with the Guaranteed Exact Fit promise. And they're priced for premium value. You'll get a new replacement compressor at prices the competition can't match. Save money and do it yourself with BAP!
Start your DIY mechanic project today. At BAP, you can order an AC compressor for your Honda Odyssey at the best possible price, backed by our industry-leading warranty. Our OEM-grade Honda Odyssey AC compressors are designed and manufactured to perform like a brand-new, factory installed component. That's just one reason why BAP is the preferred online source for Honda Odyssey AC compressor replacement units and other components.
Here are some other reasons: great service, unbeatable prices, knowledgeable staff and many others. BAP would love to be your preferred Honda Odyssey compressor supplier. If you have any questions about a particular Honda Odyssey air conditioning compressor and would like to talk with a BAP representative, don't hesitate to get in touch. We're available via phone (888-907-7225), email ( [email protected]), and even a quick-response chat portal (the BAP contact page).
Save money, and get the satisfaction of doing your own Honda Odyssey compressor repairs. Thanks for visiting BAP – contact us today!