Take an Additional $10 Off AC Kits. Use Coupon Code ACKIT10

Your Search for the Perfect Mercedes Benz GL550 AC Compressor is Almost Over!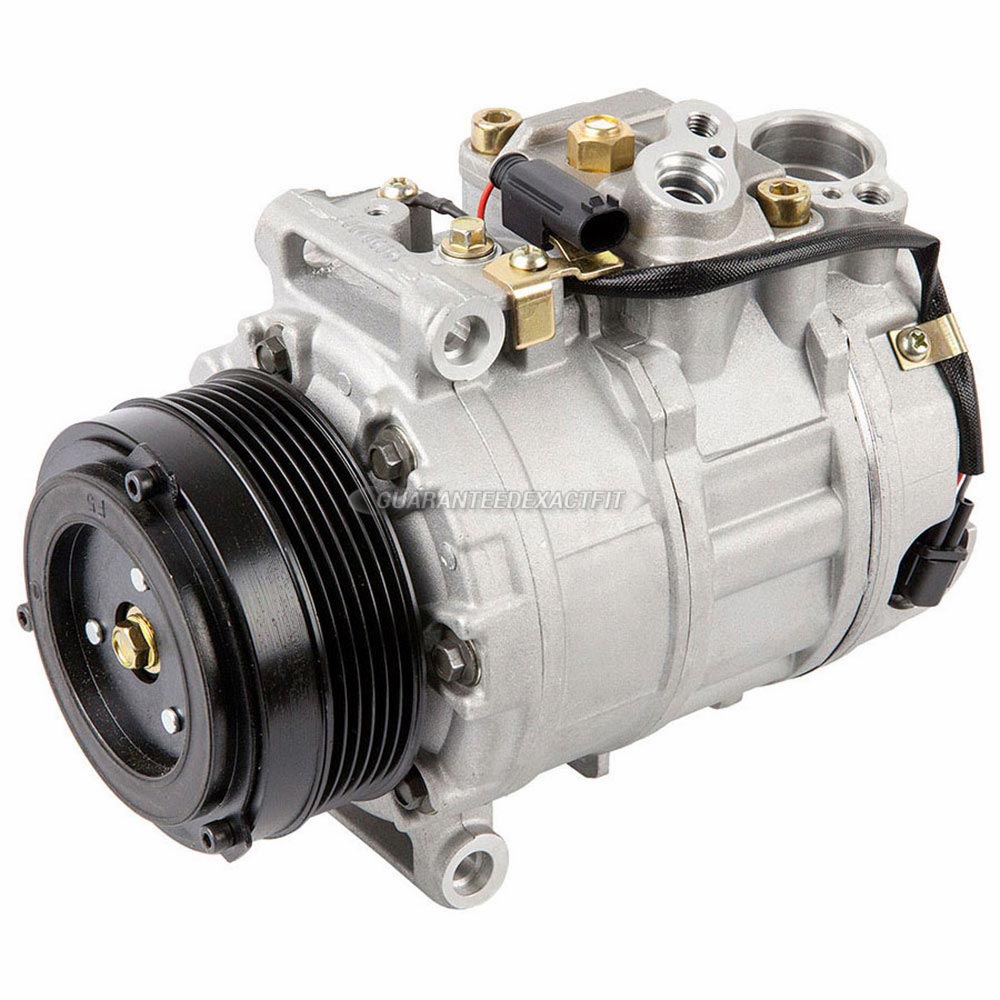 Don't pay high prices at the Mercedes Benz dealership for air conditioning parts! Shop with confidence at BuyAutoParts.com and find a guaranteed exact fit replacement AC compressor for your Mercedes Benz GL550.
The Mercedes Benz GL550 AC Compressor is responsible for pumping the high pressure refrigerant to the condenser. Other associated components such as the evaporator and the receiver work in a closed loop to take away the heat from the automobile's passenger compartment. The compressor is the central component that is located in the engine's front. It includes a rotor that spins to generate the high pressure refrigerant. An electromagnetic clutch, which is connected to the compressor's input shaft, is attached to a pulley that is driven by the engine. When the AC mechanism starts functioning, the clutch engages with the pulley and the compressor starts operating. Over time, the seals and hoses in the AC mechanism tend to wear out resulting in a refrigerant leak. Some other important reasons of compressor failure include engine overheating and clutch failure. If you find any of the aforementioned symptoms, you should give your AC compressor a thorough check for any serious issues.
If you are looking for a high-quality Mercedes Benz GL550 AC Compressor, you have come to the right place. Buy Auto Parts stocks a wide selection of OEM replacements and premium aftermarket parts for every car make and model. All our compressors are tested thoroughly and come with a warranty and free shipping on all orders above US $99!
To view the parts that fit your vehicle, you just need to select the right year, make and model of your car on our online catalog. If you require assistance in finding the Mercedes Benz GL550 AC Compressor, feel free to contact our support team. As we have warehouses all across the country, you can be assured of receiving your compressor from the warehouse closest to your location, on time.
Customer satisfaction is our number one goal, and our customers show their appreciation with outstanding online reviews. To know more about our services and compressors, call our toll-free support line at 1-877-360-7044 or mail us at [email protected]. Our US-based sales and support teams are here to take care of all your AC part needs.