Take an Additional $10 Off AC Kits. Use Coupon Code ACKIT10

Your Search for the Perfect Nissan Altima AC Compressor is Almost Over!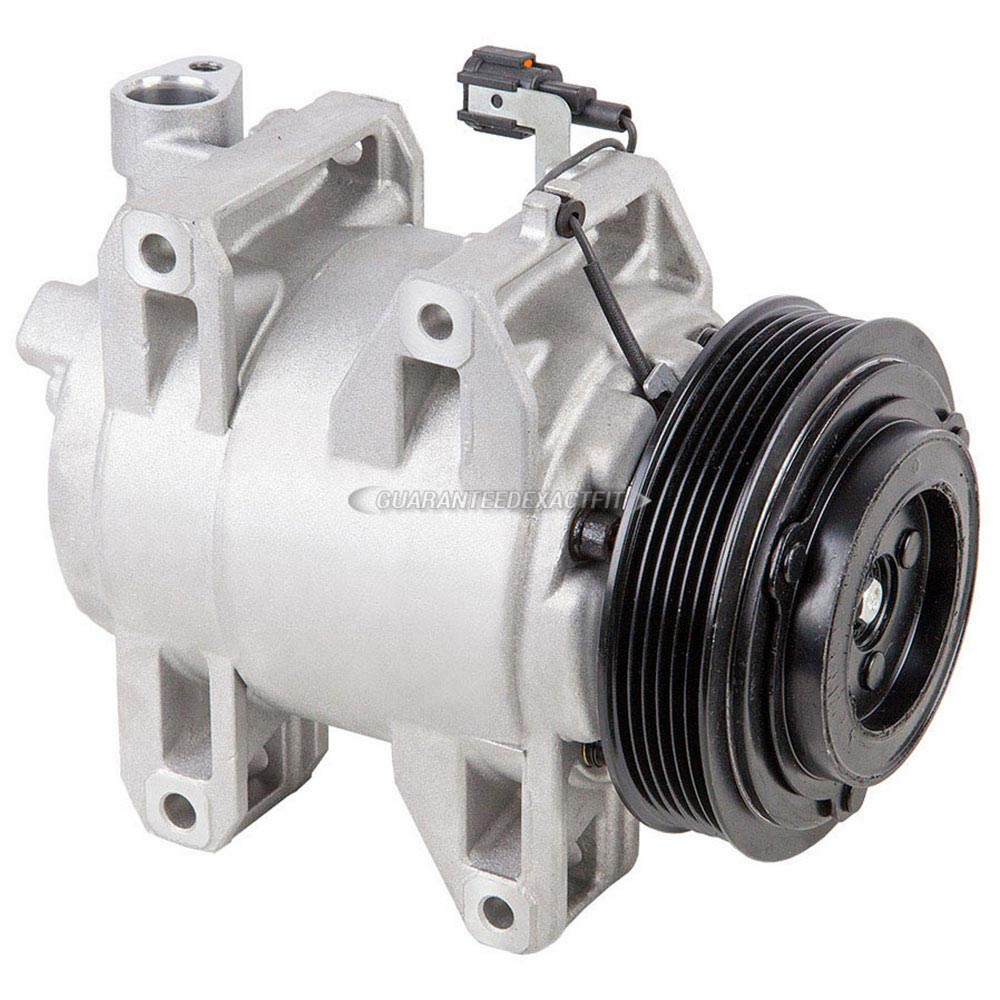 Need a Nissan Altima AC Compressor? BAP Has Plenty in Stock
Nissan is part of the "Big 3" of Japanese automakers with significant sales in the United States. Along with Toyota and Honda, Nissan automobiles are renowned for the exceptional value, performance and reliability. And that's great for Nissan owners. The first generation of the Nissan Altima in 1992 was also known as the Nissan Stanza Altima. The Altima continues Nissan's strong tradition and history of economical, comfortable and efficient automobiles. But here's something to consider: even the most dependable cars need replacement parts. The Altima AC compressor is a critical component for your car's A/C system; without it, things quickly become unbearable inside.
When faced with a failing AC compressor, where can Nissan Altima owners turn? The Nissan dealership will certainly supply a new compressor, but costs are significant. The local parts store may have the part, but it might be delayed due to stock shortages. Or, the price might not fit your budget. For the smart and savvy do-it-yourself crowd, BuyAutoParts.com presents an excellent alternative. We carry Nissan Altima AC compressors at reasonable rates and remarkable performance characteristics.
But when you're replacing your Nissan Altima AC compressor, you demand the highest-quality replacement parts on the market. With attributes that meet & exceed original factory specifications, our Nissan Altima air conditioner compressors deliver the best performance and effortless integration, all at prices you have to see to believe.
Stay cool and buy your guarnteed exact fit Nissan Altima AC compressor with confidence from BuyAutoParts.com.
Nissan Altima Air Conditioner Compressor Parts – Don't Settle for Second Best…Go with BAP!
The Altima has been around since the early 1990s, and BAP offers an Altima AC compressor for every model year dating from 1993. Every Altima AC component we sell and ship is tested to the most demanding standards – if it passes our test, it's ready for your engine. BAP gives you expert knowledge – our AC Compressor How-To Buying Guide is just one example – along with outstanding selection and customer service. And our Nissan Altima AC compressors come with our famous Guaranteed Exact Fit promise. Why would you go anywhere else for your Nissan Altima?
Tired of outrageous labor costs and unreliable part performance? It's time for a change – it's time to give us a call. See why Nissan Altima drivers all over the United States depend on BuyAutoParts.com for their entire repair project needs. Our Altima AC compressor experts can help you purchase a new A/C part today. Simply call our office at (888) 907-7225, chat with an informative BAP representative on our contact page, or send us an email message to [email protected]. It doesn't matter how you get in contact with us, it only matters that you do. Many people faced with a Nissan Altima AC compressor replacement have found success – and enjoyed spectacular savings – by purchasing parts from BAP.
Our excellent customer service, warranty-backed parts and first-rate value will ensure you'll have the best possible Nissan Altima AC compressor in hand ASAP. Thanks for visiting our website – and remember, BAP offers much more than Altima AC compressors. Browse our entire inventory and save money today!