Take an Additional $10 Off AC Kits. Use Coupon Code ACKIT10

Your Search for the Perfect Oldsmobile Alero Fuel Pump Assembly is Almost Over!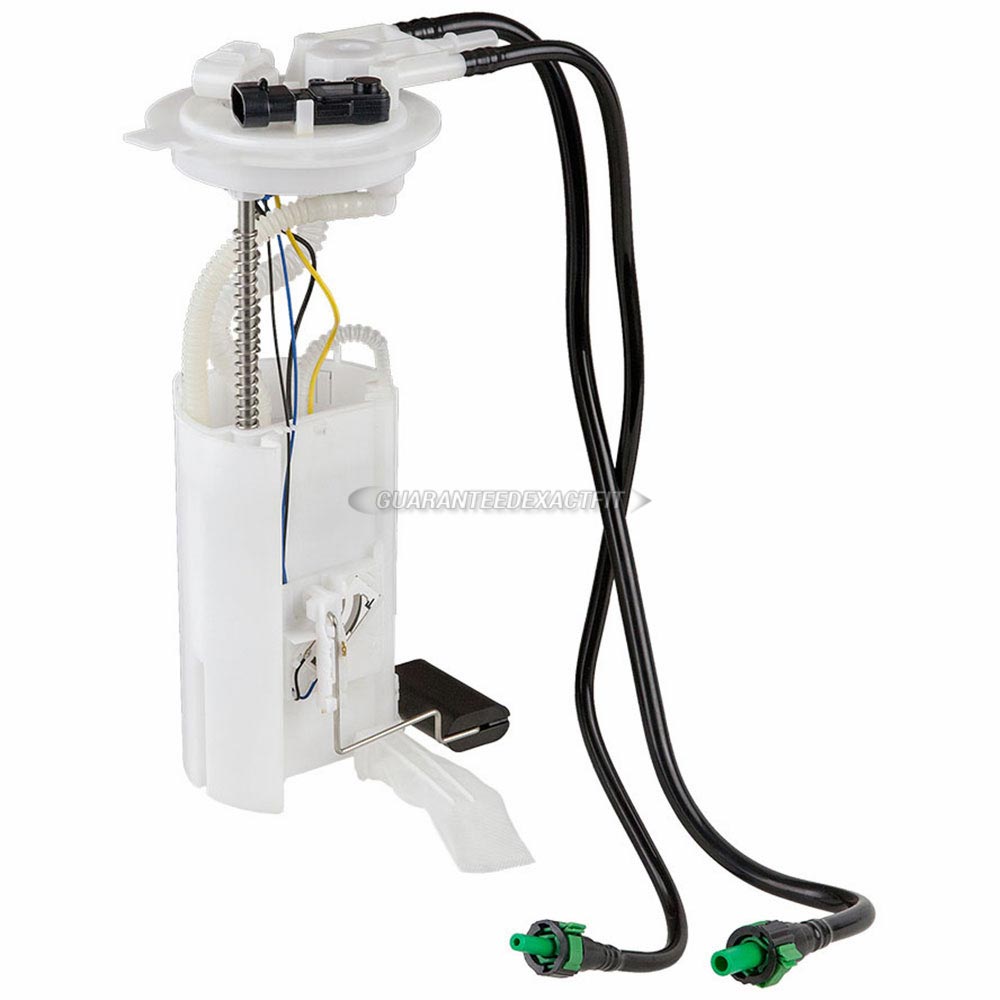 The Oldsmobile Alero Fuel Pump Assembly consists of the fuel pump and its associated components. The main function of the fuel pump is to keep the engine supplied with fuel from the tank. There are two types of fuel pumps: electrical and mechanical. The electrical pump, which is used in fuel injected engines, pumps the fuel at a high pressure to the combustion chamber. The mechanical pump is used in carbureted cars and supplies the fuel at a low pressure to the carburetor. The mechanical pump has lever arms that move up and down with respect to the camshaft position. The motion of the lever arm creates the necessary suction and expulsion actions needed to pump the fuel. Electric pumps are operated by means of the pump relay which turns it on when the ignition is turned on. The fuel pressure regulator, located on the fuel line, ensures the pressure is maintained and pumps the excess fuel down the return line.
If you have issues with your Oldsmobile Alero Fuel Pump Assembly, you must replace it as soon as possible. Buy Auto Parts stocks a wide range of OEM replacements and premium aftermarket parts for every car make and model. All our car parts are tested thoroughly and come with a warranty and free shipping!
To locate the parts you need, just select the right year, make and model of your car from our online catalog. If you have difficulties in finding the Oldsmobile Alero Fuel Pump Assembly, call us and we will find it for you. As we have warehouses all across the country, you can be assured of receiving the ordered car parts from the warehouse closest to your location, on time.
Making sure our customers get the right part at the best price is our top priority. For any assistance, you can call our toll-free support line at 1-888-907-7225 or email us at [email protected]. Our US-based sales and support teams are here to answer all your questions about our car parts.