Get the parts you need today. Pay later with

. Learn more

Your Search for the Perfect Audi Turbocharger
is Almost Over!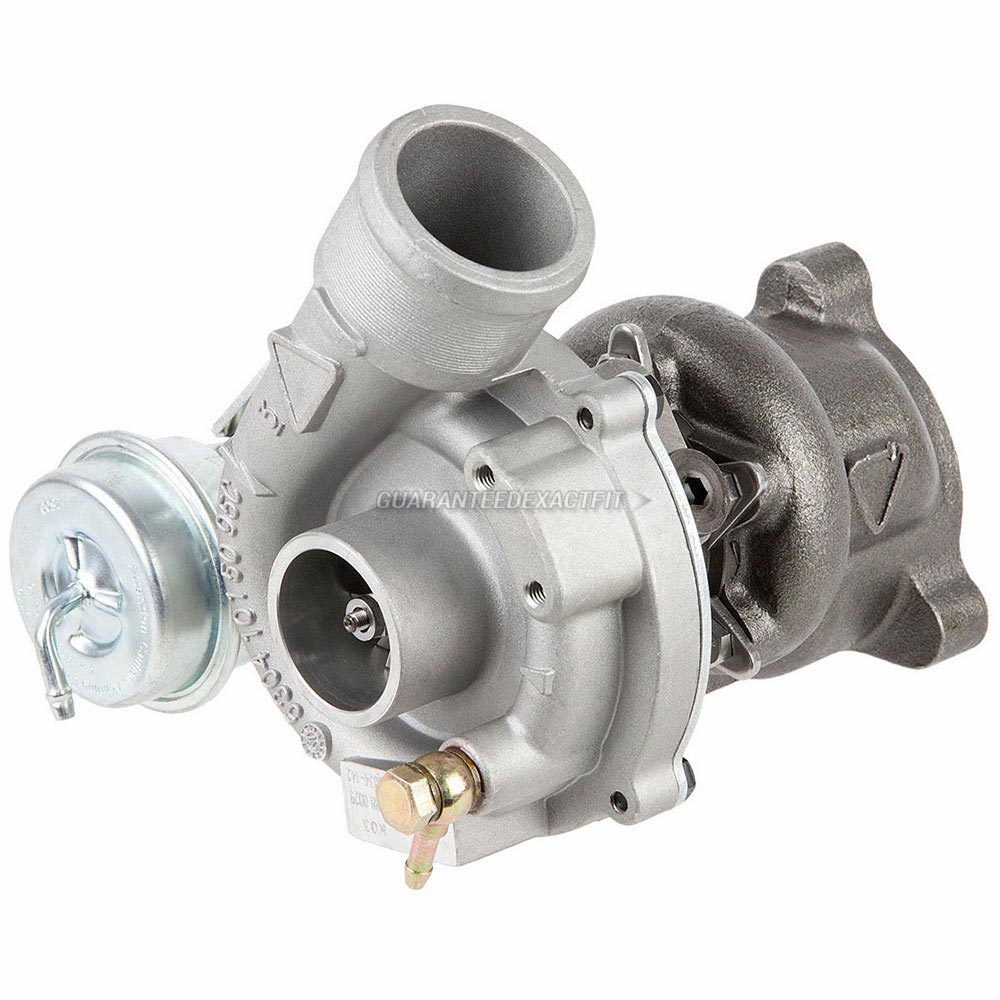 When you were about to purchase your Audi you had it narrowed down to two choices, the Audi A6 with a turbocharger or the Audi A6 with a supercharger. After looking at both the pros and cons of both type of each part you decided to go with the Audi A6 with the turbocharged engine since you felt it would provide the efficiency you were looking for. You want to make sure that your turbocharger is well maintained so that it can last a long time and actually be beneficial to your Audi. Let's go ahead and take a look at what Audi turbochargers do and the best way to maintain them so you will not need an Audi replacement turbocharger.
The Audi turbochargers allow engines to burn more fuel and air by packing more into the existing cylinders of an engine. The typical boost that will be provided by a turbocharger is 6 to 8 pounds per square inch (psi). Normal atmospheric pressure is usually around 14.7 psi at sea level, so you are getting about 50 percent more air into the engine, which will give you about a 30 to 40 percent improvement. So basically the Audi turbocharger is using exhaust gas that is already headed to the tailpipe to turn a compressor, which increase your Audi air induction, and pressurize air into the engine. Your Audi turbocharger will give you a more efficient overall engine, increase in horsepower, and better fuel economy.
Since your Audi turbocharger is doing so much for you, it is important to keep it maintained. Therefore, we are going to go over the best ways to proper maintenance. The first thing that will help keep your Audi turbocharger in good condition is making sure you let the car warm up when you start it. Turbochargers need oil to be lubricated and they need hot oil to flow through it. When you first start your engine there is a slight delay in the flow of oil coming from the oil being pumped from the engine's oil pan until it reaches the turbocharger. If this cold oil goes straight to your Audi turbocharger it is thick and slow to flow through the passages and clearance found in the turbocharger. Since the turbocharger rotates at a very high speed the damage caused by the lack of oil flow happens very quickly. So remember to warm up your Audi for 3-5 minutes before you drive it in order to avoid this wear on your Audi turbocharger.
The second way to maintain Audi turbochargers is to change the air filter so there is no ingestion of small foreign objects into the turbochargers. Another important maintenance tip is to use quality oil and to make sure that when you change your oil there is no small debris getting into the oil filter because debris can travel into your Audi turbocharger. The last two maintenance tips we will focus on are checking your spark plugs and changing your fuel filters every 10,000 miles. Make sure your spark plugs are free of dirt and debris when you remove them so nothing enters the engine. A clogged fuel filter can cause turbocharger damage because it can cause fuel starvation and your turbocharger is operating at a very specific air/fuel ratio.
If your Audi turbocharger does happen to need replacement contact us. We can help get the very best Audi replacement turbocharger at a low cost and with a guaranteed fit.