Audi S4 Shock Absorber FOR SALE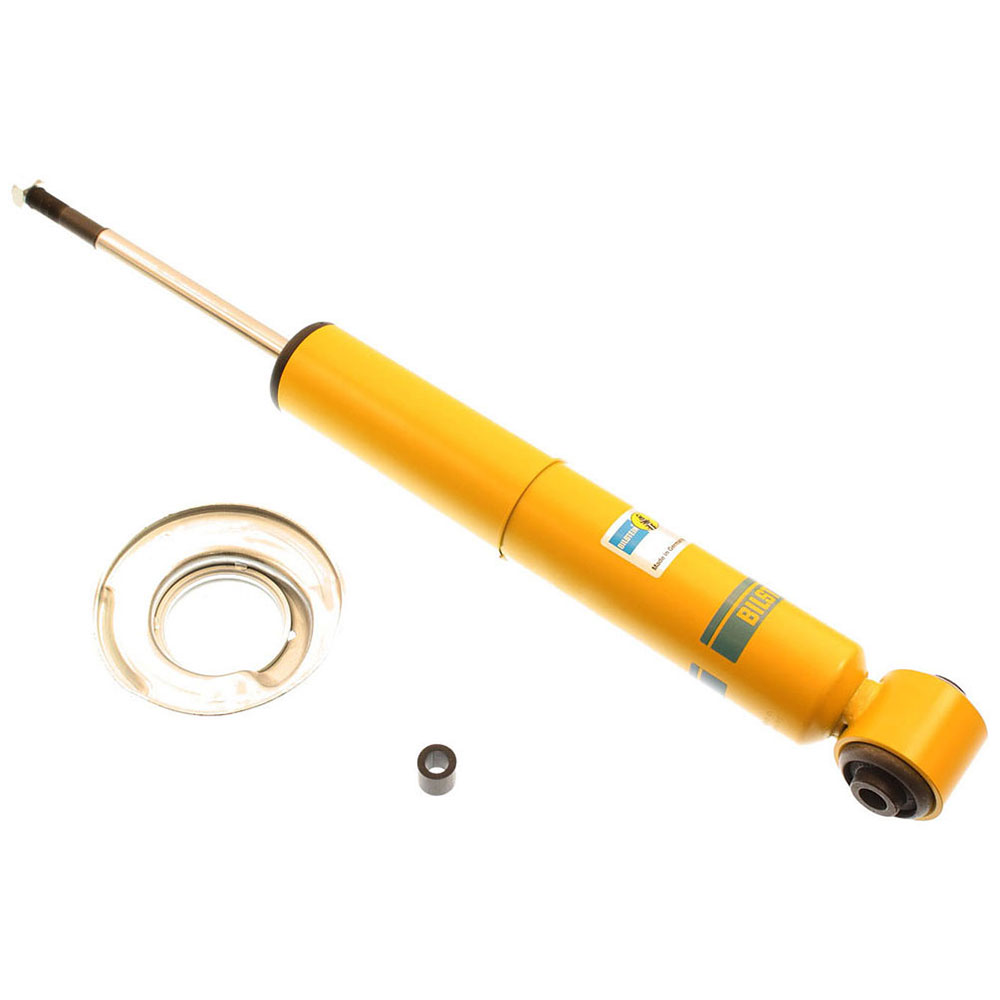 Audi S4 Shock Absorber

by Year

+
The Audi S4 Shock Absorber is responsible for absorbing the vibrations caused in the suspension when your car rides over a bump or on uneven roads. The shock absorber has a cylindrical chamber that incorporates a sliding piston that moves up and down with the movement of the suspension. The cylinder is usually filled with air or fluid which is compressed by the moving piston. The resistance provided by the shock absorber is determined by the speed of the movement of the suspension: the higher the rate of suspension movement, the greater the resistance offered by the shock absorber. The resistance of fluid flow in the cylinder is caused by the orifices in the piston and the check-valves that slow down the piston movement to provide the required dampening effect. Based on their design, shocks are classified as twin-tube or mono-tube shock absorbers. Twin tube shocks consist of two nested tubes: the inner tube (also called the working tube) and the outer tube (also called the reserve tube). Mono-tube shocks have a single cylinder and two pistons. The pistons separate the liquid and gas sections and move in relative symmetry to each other. If your shock absorber is damaged, you will sense a difficulty in negotiating turns and riding over bumps. You should replace defective shock absorbers at the earliest.
If you are looking for a high-quality Audi S4 Shock Absorber, you have come to the right place. Buy Auto Parts sells a wide range of OEM replacements and premium aftermarket parts at unbeatable prices. All the parts for your Audi S4 come with a warranty. Each of our car parts has been tested to meet or exceed industry standards. All auto part orders over $99 will receive free shipping.
To locate the parts you need, just select the right year, make and model of your car from our online catalog. If you have difficulties in finding the Audi S4 Shock Absorber, call us and we will find it for you. As we have warehouses all across the country, you can be assured of receiving the ordered car parts from the warehouse closest to your location, on time.
Making sure our customers get the right part at the best price is our top priority. For any assistance, you can call our toll-free support line at 1-888-907-7225 or email us at [email protected]. Our US-based sales and support teams are here to answer all your questions about our car parts.