Get the parts you need today. Pay later with

. Learn more

Your Search for the Perfect BMW Turbocharger
is Almost Over!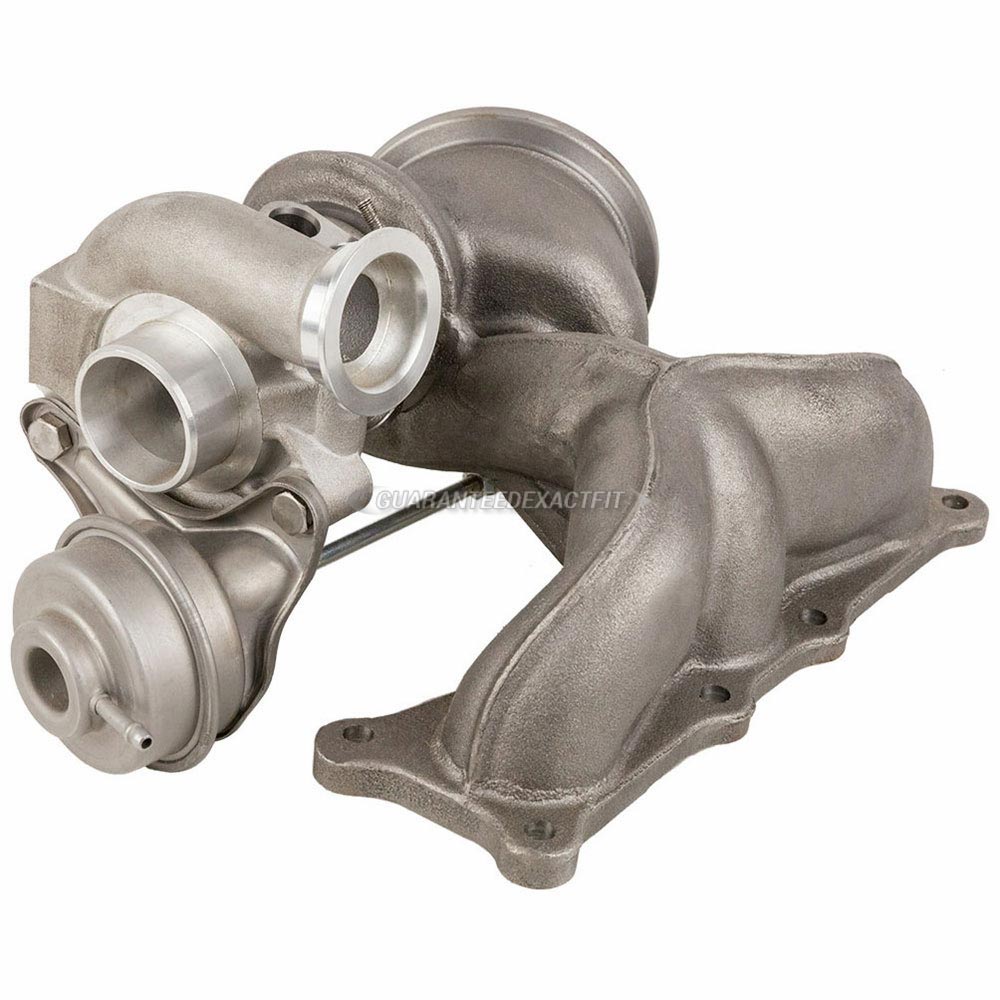 With global warming on the rise, eco-friendly movements are more and more present, even in the automotive industry. We are becoming more aware of planet pollution, and actions are being taken to reduce it. Downsizing of engines is becoming a popular trend, and with it, more cars every day are becoming available as a turbocharged option only, whether they're gas or diesel. While this of course does have its benefits, it means that the addition of a turbo also adds one more part that you have to worry about failing. Worry not however, as we have a solution.
If the turbo does happen to be broken or failing, our huge assortment of BMW Turbochargers can help you get your car road in to time. We offer a big variety of turbochargers, intercoolers, as well as feed lines for a whole spectrum of manufacturers and models, with a BMW Turbocharger being just one of them. Every product we offer is a guaranteed fit for the designed model, as it's been built with the highest materials available and only best build quality in mind. Our Buyer's Guide can help you decide what turbo is best for your needs.
The addition of a turbocharger not only makes a car more efficient, but increases the horsepower and torque it produces too. It offers a bigger specific output per liter. This just means that instead of needing a bigger volume to achieve greater horsepower, simply lowering the engine compression and adding a turbocharger to suck in more air into the engine achieves the same effect, but with even more torque! In some cases a power increase of 50% is not uncommon. This power figure is easily achieved because the turbo uses the waste gases to spin the turbine, feeding air into the engine that a normally aspirated one wouldn't be capable of on its own.
BMWs are regarded as one of, if not the best handling vehicles on the road. The motto "The Ultimate Driving Machine" really makes sense here then. What makes a BMW one of the best machines on the road the handling mixed in with savage power. A big factor is the engine, giving great acceleration. BMW have really figured out how to extract the maximum from their turbochargers, giving their road car power and presence that no other car can match. BMW Turbocharger information can be found on our blog, along with everything else you might want to know in between.
Downsizing as everyone else, engines with a BMW Turbocharger are becoming the way of the future. This is by all means not a bad thing, as having more power with greater environmental responsibility will only interested a broader band of people in the company and its models. Combining luxury and performance has been a trademark for BMW, and it is something they are doing to this very day. Their M racing Division is used as a platform for developing their road cars as well, with most of the racing technology finding its way into road cars.
With turbocharging quickly becoming the only option, a need for BMW Replacement Turbochargers is to be expected. Lucky for you, we have lots of turbos in stock, and are in no shortage of the parts any time soon. If you found yourself in this situation and are in need of a turbo, it might be valuable to learn how to diagnose and repair a turbocharger. For information on that and more, you can view the How-to videos.