Get the parts you need today. Pay later with

. Learn more

Ford Power Steering Rack For Sale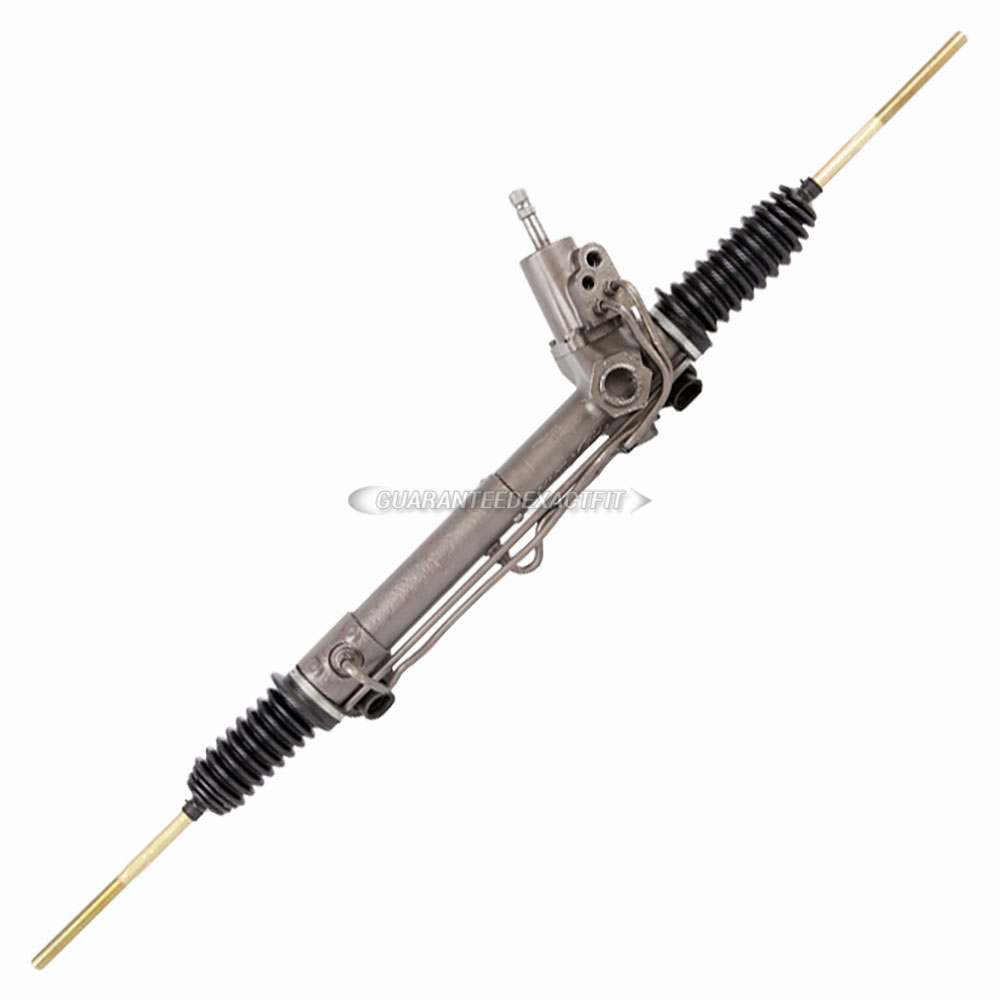 You are looking to upgrade your 1965 Ford Comet's steering rack from a manual rack to a power steering rack since it is a getting a bit harder to handle for you. Your Ford manual steering rack has been good to you in the years and you have had your Comet but you know it is time for an upgrade to a more modern Ford steering rack so that you can keep driving your classic beauty. You have decided to install a Ford power steering rack.
You have two types of Ford power steering racks you can chose from. One is hydraulic power steering and the other is electric power steering. Most modern cars use electric power steering but we will go ahead and review both types so you can decided what type of Ford power steering rack will work best for your Comet.
The first type of Ford power steering rack we will discuss is the hydraulic power steering. In this Ford steering rack there is a hydraulic system which is used to multiply the force applied to the steering wheel inputs to the vehicles steered wheels, frequently these are the front wheels. The hydraulic pressure will be applied through a device called a gerotor or a rotary vane pump driven by the vehicle's engine. A double-acting hydraulic cylinder then applies force to the steering gear and steers the wheels. The steering wheel operates valves to control flow to the cylinder. The more torque you apply to the steering wheel and column, the more fluid the valves will allow through to the cylinder and therefore far more force is applied to be able to steer the wheels.
The second type of Ford power steering rack is the electric steering rack. This is commonly used in cars today. It uses an electric motor to assist you when driving your Ford. Sensors throughout the vehicle detect the position and torque of the steering column. These sensors send signals to the computer module and the module applies assistance torque via the motor, which connects to either the steering gear or steering column. This allows the system to apply varying amounts of assistance based on driving conditions.
Your Ford steering rack may also be a hybrid system known as an electro-hydraulic system. In this Ford power steering rack system the same hydraulic assist technology as standard systems will be used but the hydraulic pressure will come from a pump driven by an electric motor instead of a drive belt at the engine. So whatever type of Ford steering rack you are looking for we are here to provide you with it. Whether you choose to stay with your Ford manual steering rack or get a Ford power steering rack we have it all. Our Ford replacement steering rack will be guaranteed to fit and will come with a one-year warranty. We offer low prices and quality parts for all your Ford steering rack needs so you can have your classic Comet just the way you want it!