Limited Time Offer. 0% Financing with

. Learn more

Lincoln Continental Power Steering Rack FOR SALE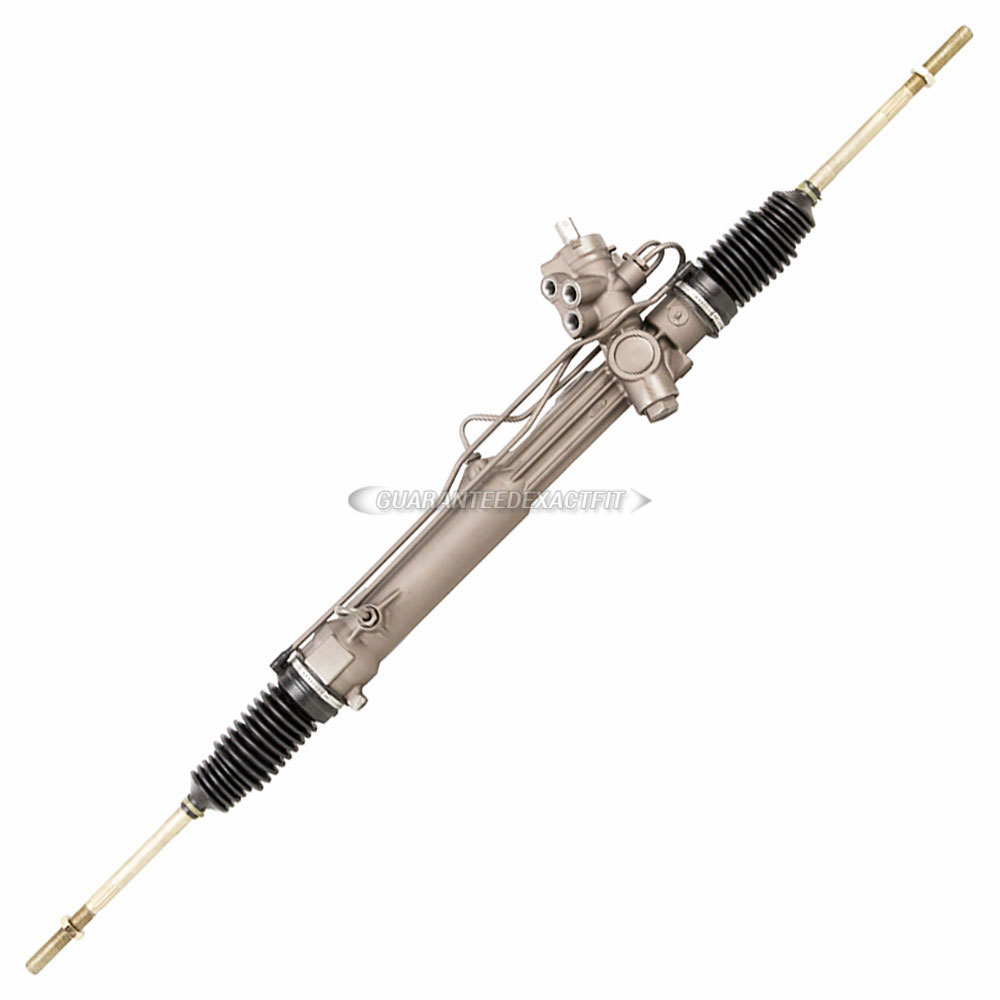 The Lincoln Continental Power Steering Rack, which is a part of the power steering mechanism, converts the rotational motion of the steering wheel to the linear motion needed to turn the wheels of your car. The power steering rack consists of a piston fitted inside a cylinder with two fluid hoses on either side of the piston. A hydraulic steering pump draws the steering fluid from its reservoir, pumps it down the steering shaft, and then sends it back into the reservoir. The steering column includes a torsion bar and a rotary valve which are the key components in the power-steering system. When the steering wheel is turned, the torque exerted on the wheel is transferred to the torsion bar and the rotary valve. When the valve turns, it opens the port to the steering outlet and the fluid flows into the appropriate side of the steering rack. The high-pressure fluid pushes on the piston inside the cylinder to provide the necessary power assist to turn the wheels. The steering mechanism can lose its accuracy and effectiveness due to worn out pinion gears and leaking steering fluid. If you sense a hard or stiff steering or if your vehicle seems to wander while driving straight, you should check the power steering rack for defects and replace it, if needed.
If you are looking for a high-quality Lincoln Continental Power Steering Rack, you have come to the right place. Buy Auto Parts sells a wide range of OEM replacements and premium aftermarket parts at unbeatable prices. All the parts for your Lincoln come with a warranty. Each of our steering parts has been tested to meet or exceed industry standards. All auto part orders over $99 will receive free shipping.
To locate the parts you need, just select the right year, make and model of your car from our online catalog. If you have difficulties in finding the Lincoln Continental Power Steering Rack, call us and we will find it for you. As we have warehouses all across the country, you can be assured of receiving the ordered steering parts from the warehouse closest to your location, on time.
Making sure our customers get the right part at the best price is our top priority. For any assistance, you can call our toll-free support line at 1-888-875-0023 or email us at [email protected]. Our US-based sales and support teams are here to answer all your questions about our steering parts.