Mercedes Benz 600SL A/C Compressor FOR SALE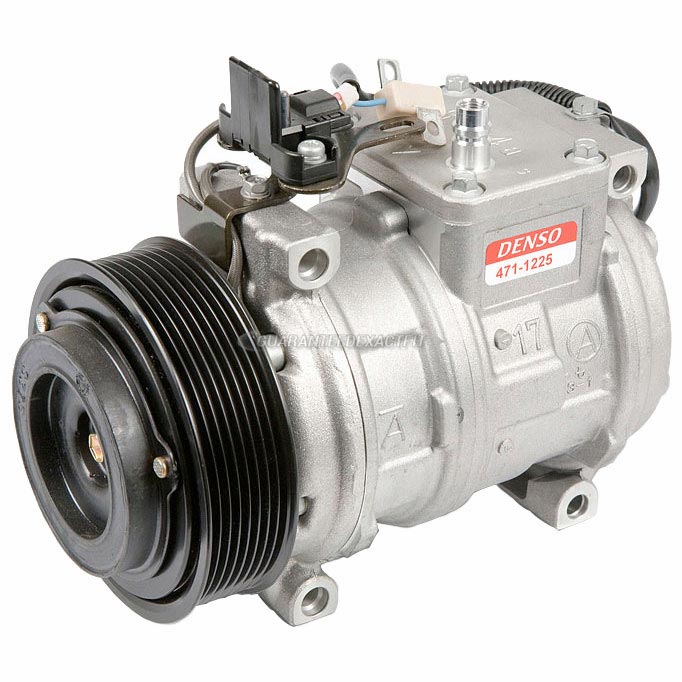 AC Compressor FOR Mercedes Benz 600SL - CHOOSE YOUR YEAR
Mercedes Benz 600SL A/C Compressor

by Year

+
The Mercedes Benz 600SL AC Compressor is the central part of your vehicle's air conditioning system. Its primary function is to keep the refrigerant flowing through the AC. The compressor pressurizes and delivers the refrigerant to the AC condenser. The compressor rotor is coupled to the crankshaft through a pulley. The turbine action of the rotor draws the refrigerant gas into the compressor, where it is compressed to a pressure of around 250 psi at a high temperature. The high-temperature, pressurized refrigerant is conveyed to the system's condenser, where it is cooled down into a high-pressure liquid refrigerant. The refrigerant is then passed through the dryer where any moisture present is removed. The expansion valve removes the pressure in the liquid before passing it to the evaporator. In the evaporator, the liquid refrigerant is turned back into a gaseous form, absorbing the heat in the passenger cabin of your vehicle. The coupling between the compressor rotor shaft and the pulley is regulated through a mechanical clutch that only engages when the AC is turned on. A faulty compressor should be replaced at the earliest to prevent your AC system from sustaining severe damage. Common signs of a defective compressor include a refrigerant leak and clutch failure.
If you are looking for a high-quality Mercedes Benz 600SL AC Compressor, you have come to the right place. Buy Auto Parts sells a wide range of OEM replacements and premium aftermarket parts at unbeatable prices. All the parts for your Mercedes Benz come with a warranty. Each of our AC parts has been tested to meet or exceed industry standards. All auto part orders over $99 will receive free shipping.
To locate the parts you need, just select the right year, make and model of your car from our online catalog. If you have difficulties in finding the Mercedes Benz 600SL AC Compressor, call us and we will find it for you. As we have warehouses all across the country, you can be assured of receiving the ordered AC parts from the warehouse closest to your location, on time.
Making sure our customers get the right part at the best price is our top priority. For any assistance, you can call our toll-free support line at 1-877-360-7044 or email us at [email protected]. Our US-based sales and support teams are here to answer all your questions about our AC parts.