Available in the contiguous U.S. only. Must choose Next Day Shipping at Checkout after entering code.
888-907-7225
Fast Shipping
Free shipping over $99
We ship from multiple warehouses across the country, so you get your part as soon as possible.
Industry Leading Warranty
We've got your back
Free, one year (or more), unlimited mileage warranty. Covers everything; parts and shipping costs
Guaranteed Exact Fit
Easy Installation
We have reviewed over 1,000,000 fitments to guarantee an exact fit for your vehicle.
Easy Returns
We're Here To Help
Return for any reason within 60 days for a full refund
30 Years of Service
We Love What We Do
Experts in auto parts since 1989-We are rated 4.9/5 by over 400,000 of our customers.

Mercedes Benz S350 Power Steering Gear Box FOR SALE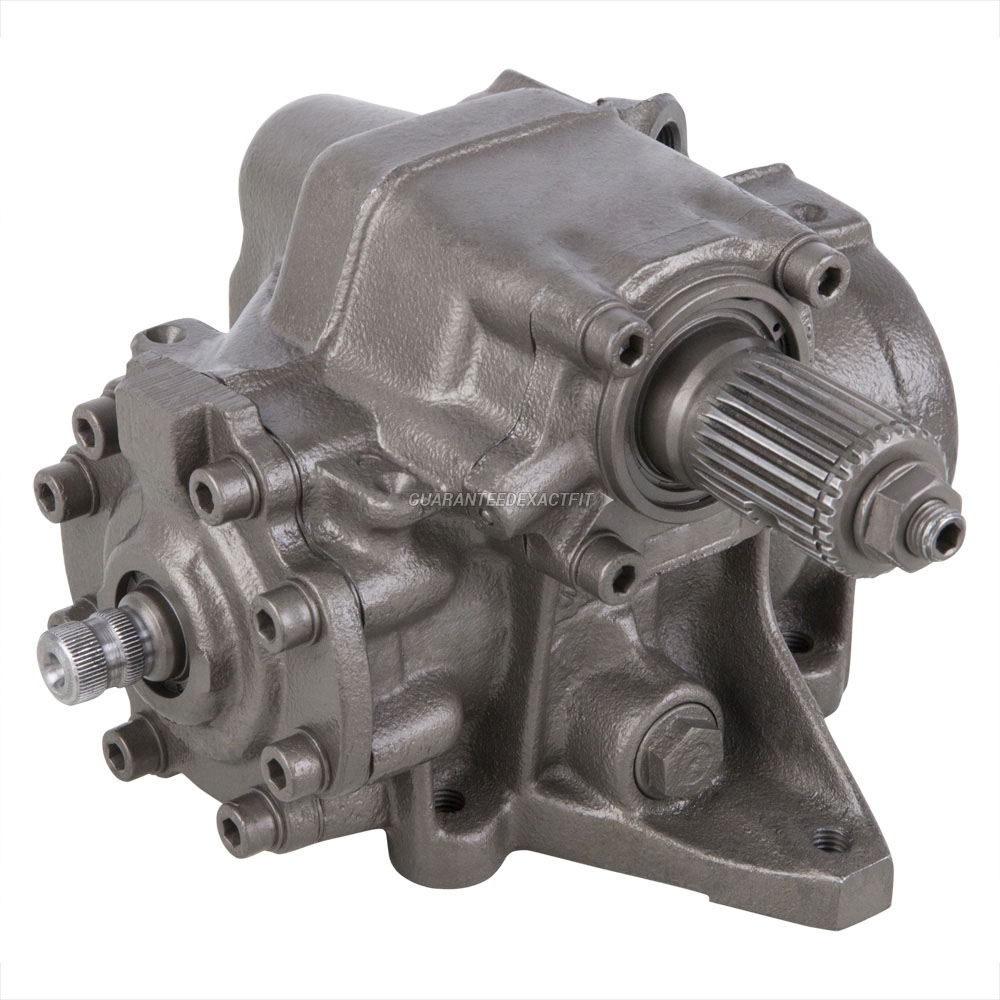 Mercedes Benz S350 Power Steering Gear Box

by Year

+
The Mercedes Benz S350 Power Steering Gear Box, a part of your vehicle's power steering system, transforms the rotational motion of the steering wheel to a linear motion to aid in steering the vehicle. The gear box encloses the gear mechanism that is responsible for the motion translation in a cast-iron housing. The housing has four inlets, two for the incoming steering fluid, one each to the fluid reservoir and the steering pump. A thin metal rod known as the torsion bar, which is connected on each end to the steering wheel and the worm/pinion gear, transfers the torque applied on the steering wheel to the rotary valve. The rotary valve controls the flow of the steering fluid into the inlets in the gear box. The worm/pinion gear are connected to a piston which moves back and forth in the rack. This motion of the piston is converted to the requisite steering action through the sector shaft which is connected to the Pitman arm. If you find that your steering fluid is leaking or hard steering, then it is a possible indicator of a faulty power steering gear box.
If you are looking for a high-quality Mercedes Benz S350 Power Steering Gear Box, you have come to the right place. Buy Auto Parts sells a wide range of OEM replacements and premium aftermarket parts at unbeatable prices. All the parts for your Mercedes Benz S350 come with a warranty. Each of our steering parts has been tested to meet or exceed industry standards. All auto part orders over $99 will receive free shipping.
To locate the parts you need, just select the right year, make and model of your car from our online catalog. If you have difficulties in finding the Mercedes Benz S350 Power Steering Gear Box, call us and we will find it for you. As we have warehouses all across the country, you can be assured of receiving the ordered steering parts from the warehouse closest to your location, on time.
Making sure our customers get the right part at the best price is our top priority. For any assistance, you can call our toll-free support line at 1-888-875-0023 or email us at [email protected]. Our US-based sales and support teams are here to answer all your questions about our steering parts.