Fast Shipping
Free shipping over $99
We ship from multiple warehouses across the country, so you get your part as soon as possible.
Industry Leading Warranty
We've got your back
Free, one year (or more), unlimited mileage warranty. Covers everything; parts and shipping costs
Guaranteed Exact Fit
We've reviewed over 1,000,000 fitments to guarantee Exact Fit
30 Years of Service
Experts in auto parts since 1989 – rated 4.9/5 by over 400,000 customers
Easy Returns
Return for any reason within 60 days for a full refund

Acura rsx A/C Compressor FOR SALE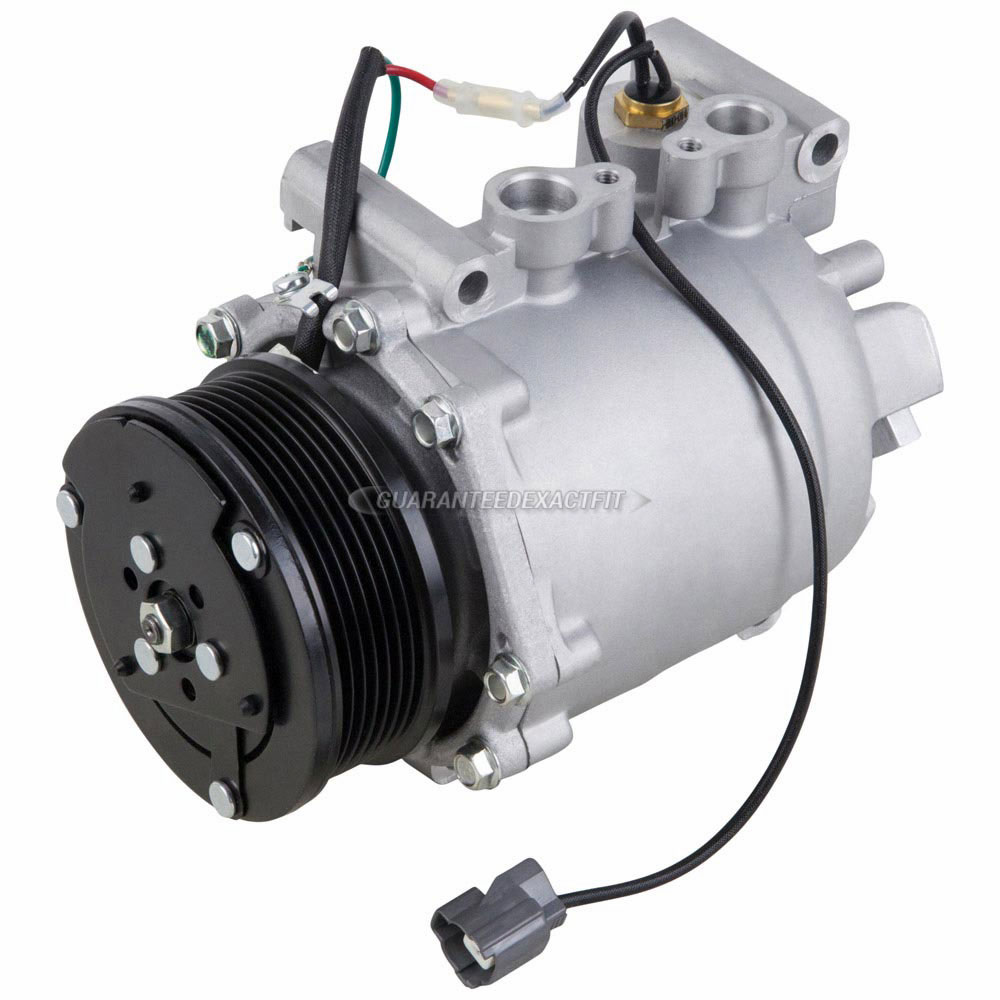 Acura rsx A/C Compressor

by Year

+
When DIY Mechanics Need an RSX AC Compressor, BAP Delivers Exceptional Quality & Price!
The Acura RSX is one of the finest compact luxury sportscars in the world. Honda's upscale sedan remains a popular commuter, family car and even is a great "tuner" automobile, in keeping with Honda's legendary status as an easy to modify vehicle. And even though imports brands such as the Acura RSX are known for their mile-after-mile reliability, the Acura RSX air conditioner compressor is one part you simply cannot do without. The Acura RSX's AC compressor is responsible for keeping the refrigerant (both liquid and gas) cold enough in the air conditioning system. But that's a small part of the compressor's task.
Another crucial job of your Acura RSX AC compressor involves pressure regulation between high and low pressure areas. Plus, it helps keep refrigerant levels regulated. Simply put, the A/C system simply isn't the same with a bad compressor. And a new one can be costly, if you don't know where to look. Thankfully, we have a great selection of Acura RSX AC compressors to choose from. We've helped plenty of RSX owners save money with their compressor replacement project, and we can help you, too!
When your Acura RSX AC compressor fails, the A/C system doesn't have any liquid refrigerant. That means you can forget about a cool, comfortable ride in the summertime – or any time of the year. But with BuyAutoParts.com, help is right around the corner. We stock Acura RSX compressors for all of the 2000s models, with replacement components that are made to meet & exceed the original factory part.
From Our Garage to Yours: Find Your Acura RSX AC Compressor at BAP
Acura RSX drivers looking to save money on repair costs always have the do-it-yourself route. We've helped thousands of DIY mechanics just like you with their automobiles – and your RSX AC compressor is no different. No matter your car's model year, we have the Acura RSX compressor you're looking for. Our expert team of designers, technicians, engineers and quality control personnel ensure your RSX AC compressor performs exactly like the original factory component. Plus, every Acura RSX AC compressor in stock is backed by the BuyAutoParts.com famous 1-year guarantee – we're so confident you'll be satisfied, that we'll replace any Acura RSX air conditioner compressor, free of charge, from up to one year from the date of purchase.
BuyAutoParts.com is the perfect place to start your DIY Acura RSX auto project. Our team is here to help any way we can. You can contact our sales department or chat with an Acura RSX compressor expert on our contact page, or speak directly with the BAP team at (888) 907-7225. You can also send an email to our RSX AC compressor sales specialist at [email protected].
Thanks again for visiting BuyAutoParts.com. We're the best place to find a compressor, but we also stock everything else for your car. Once you've selected your RSX AC compressor, feel free to browse our entire inventory for other parts, components and accessories.