Get the parts you need today. Pay later with

. Learn more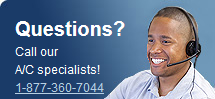 International Customers, please review our international shipping policies for placing orders and to know more about Shipping, Payment, and Warranties.
Suspension
Parts
Shop Suspension Parts
Car Suspension Parts
Welcome to the BuyAutoParts.com Suspension Parts Store - Find Everything You Need
Your car's suspension system is responsible for much more than simply making your ride more comfortable - although that's pretty important in its own right! Aside from smoothing out those bumps along the road, your suspension system and all the related components (air springs, shock absorbers, coilover kits, control arms, suspension compressors, just to name a few) also adds a measure of safety and stability to everything your car does - every turn, every shift, every mile!
Just one bad pothole can cause your car to exert several tons of force. This "force" has to go somewhere - and if your suspension system isn't working properly, that somewhere can be anywhere, including bolts, connectors, your chassis, tires & more. Basically, your suspension system absorbs all the pounding on a daily basis and ensures you're not only comfortable, but that your car is running comfortably as well. Imagine going over a six-inch deep pothole at 60 MPH - with a working suspension system, it's hard to understand what could go wrong. But if you've ever driven a car with a bad suspension system, those bumps and jolts are amplified to a level that no driver can ignore.
A well-designed suspension system includes all the necessary components to make it work, but a big part of its ultimate performance characteristics have to do with you. With an eye toward efficient maintenance and common sense suspension practices, your suspension system will perform the way it's supposed to - even better, with high quality replacement car suspension parts. BuyAutoParts.com specializes in providing the highest quality suspension parts at unbeatable value. Our parts are made to meet & exceed original factory performance specs, so purchase your suspension parts with confidence at BuyAutoParts.com!
The BuyAutoParts.com suspension parts store brings together the best parts and suspension components, all at the best possible prices. This page serves as a resource for all you need to know about shock absorbers, struts, coilover kits, anti-sway bars and other suspension parts.
Suspension Parts 101
So what makes up your automobile's suspension system? It's a fairly complicated combination of individual suspension components, independent & dependent systems, non-suspension support (in the form of the chassis and steering system, as we'll see in a minute), hardware and design, all working to bring together the driver and road in a seamless, safe and sound-dampening manner.
Just like any other process, the suspension system's dynamic relationship with other parts and components starts with a basic understanding of what actually makes up the suspension universe. There are literally dozens of different components, but here are the major ones. Based on your car's design, make, model and year, components can vary greatly between one automobile and another. But the basic functional principles are similar throughout, whether you drive an old or new car, a domestic brand or import.
Springs - typically designed 4 different ways (air springs, coil springs, leaf springs and torsion bars), the springs help offset the motion and force involved with driving your car over different types of terrain. The road's not always smooth, and that's why your suspension system requires functioning springs.
Suspension system - how your car handles all those bumps is primarily determined by the suspension system type. In most cars, it's either one of two ways: dependent or independent.
Dependent systems are used in older trucks (they're rare for cars of today) and involve all 4 wheels connected. This type of system has been shelved in recent years due to obvious performance flaws. A dependent suspension system offers inferior alignment than its independent counterpart, and also exhibits more rigid, less flexible suspension. Independent systems allow free movement and shock absorption on each different wheel. This is the preferred method for most cars and trucks sold in the past 10-20 years, including the present day. Think of independent as free and you'll get the idea. Bottom line: an independent suspension system offers much more freedom of movement (and much better performance) than the outdated dependent suspension configuration. Both front and rear suspension systems have their particular design preferences.
Shock absorbers - their name is a really good indicator of what these suspension parts actually do. Shock absorbers use a hydraulic system - typically oil-based - to control the "bounce" (shock) taken on by the car's suspension system. Using both compression and extension cycles, shock absorbers are one of the most important parts of your car's entire suspension system. When they're not working, your car will bounce endlessly after a stop, bump in the road or any turn.
Suspension bushes - small in size yet large on function, suspension bushes separate and cushion your car's suspension components. They're mini shock absorbers in their own right, and help lessen the noise & vibration that comes with everyday driving.
Struts - similar to a shock absorber, the struts provide two basic functions: limit the amount of motion inside a coil spring, and also provide strength & rigidity to your car's overall chassis and suspension system. Given their important function from both a stability and structural standpoint, struts are actually considered critical safety components for a car, not just part of the suspension system (although they're important in both aspects). As such, bad struts (and poor shocks, too) can cause your car to fail annual mechanical inspections, if your state requires them (to date, about 32 states have made mechanical and emission inspections mandatory).
Anti-sway bar - much like the shock absorber, this part is also self-explanatory. The anti-sway bar essentially connects each end of the suspension system along each axle, promotion a safer and more stable ride. It sounds like the anti-sway bar produces a dependent suspension system, but that's not the case; anti-sway bars are used in independent suspension systems on all types of cars and trucks.
Chassis - don't forget about the car's body! The chassis isn't considered as a suspension part by itself, but working in tandem with all of the above components, it's a crucial part of the whole suspension process. If the chassis is compromised in any way (a small crack in the frame, non-symmetrical defects, etc.), serious problems with the suspension system's performance could result.
Steering system - how your car handles twists and turns also impacts how well it can take on the considerable demands of safe, efficient shock absorption. The steering system, like the chassis, is an important secondary component of the suspension system's entire functional scope. Without good steering, good suspension is impossible.
Tires - remember, the first line of defense against foreign objects on the road (not to mention speed bumps, potholes and the like) is your tires. For better or worse, your tires are directly involved in initial shock absorption, before your struts, shock absorbers and anti-sway bars even spring into motion.
Coilover kit - a popular aftermarket spring system, coilover kits aren't typically used as stock suspension components. The name can be a bit confusing, but here's the basic setup: a coilover is basically a spring (coil) positioned over a shock absorber. A coilover kit offers the strength of a spring, combined with the shock absorption properties of most shock absorbers. They're popular for off-road vehicles, but are also gaining inroads with car mod enthusiasts and everyday drivers, too.
OEM Replacements for Original Factory Components
Original equipment manufacturer (OEM) suspension parts are designed for optimum wear and (hopefully) maximum life. However, due to a variety of circumstances, suspension components can wear out rather quickly. The same holds true for performance suspension parts as well. Some factors can impact the performance of your suspension system, with varying degrees of severity. While some problems and bad parts simply require a quick fix or replacement, other issues can not only make your car uncomfortable to ride in, but they can also render your automobile unsafe for you and your passengers.
OEM Suspension Components at Great Prices - Browse the BuyAutoParts.com Inventory Today!
BuyAutoParts.com offers hundreds of suspension components for your car. Simply select your car's year, make and model and our streamlined ordering system allows you to quickly source, compare and select any suspension part. With one of the largest online inventories available in the United States and across the globe, we're confident you'll find the car suspension components you need.
Plus, BuyAutoParts.com will meet and beat any competitor's price on any suspension component. It's all part of our commitment to our customers, whether you're a longtime client or first-time visitor to BuyAutoParts.com. As with any type of part order on our website, any suspension component or performance suspension part order over $99 includes free ground shipping in the continental United States.
To complement our large variety of outstanding car suspension parts, BuyAutoParts.com also offers informative videos and articles, data-packed Buyer's Guides and other online resources to elevate your DIY mechanic experience. If you have any questions about your car's suspension system or would like to discuss a certain suspension part, call us today. The BuyAutoParts.com team of suspension part specialists will be happy to serve you in any way possible. Just call us at (888) 907-7225.
Automotive Suspension Parts Resources

Buyer's Guide: Air Suspension Parts
Searching for air suspension parts for your vehicle? Air suspension parts can be some of the most confusing parts to shop for online, use this guide to help you.

Buyer's Guide: Shocks and Struts
Shocks and struts are one of the most commonly replaced parts of the suspensions system. These parts absorb much of the bumpy ride during your commute and for this reason, the wear and tear is inevitable.

Repair Suspension
On this page of our how-to section you can find all our available resources for repairing the suspension parts in your vehicle. From videos to articles, and a helpful diagram of what your car's suspension is made up of, this page can be very helpful.

DIY: Shocks and Struts
No project is out of reach for the right do-it-yourself mechanic. With this guide, you can help yourself do the shock and strut job right.

Five Important Factors to Consider When Calculating Strut Replacement
There are ways to save money when it comes to replacing the strut assembly in your vehicle. We shoot you five tips so you can get the most bang for your buck!

The Ultimate Cheat Sheet on Suspension Parts
Want to know what every piece of the suspension does? Use this blog post for the quick and simple description you are looking for.
Recent Suspension Parts Videos
Suspension Brands