Take an Additional $10 Off AC Kits. Use Coupon Code ACKIT10

aFe Parts
Shop aFe Parts

At BuyAutoParts.com, we stock authentic aFe parts. aFe (Advanced FLOW Engineering) is a company based in Corona, California, that primarily manufactures performance air filters and intake manifolds. It was established in April, 1999 by Shahriar Niakan. aFe's production facility extends over an area of 160,000 sq.ft. and includes a manufacturing division, warehouse section and research and development unit. The brand also manufactures turbochargers, torque converters, throttle body spacers and intercoolers. It produces high-performance cold air intake systems and exhaust systems. The firm started manufacturing diesel fluid filters in 2007. For powersport applications, aFe introduced Aries 1 and Aries 2 filters and intakes in 2008. In 2012, the brand's product line-up was expanded with the addition of parts such as differential covers and transmission pans.
| | |
| --- | --- |
| | The brand received the Global Media Award by SEMA (Specialty Equipment Market Association) in the years 2009 and 2010. It also won the Editors' Choice Product of the Year award by Petersen's 4-Wheel & Off-Road magazine. |
The STAGE 2, STAGE 2 Si and STAGE 1 are the three kinds of air intake systems manufactured by aFe. The intake systems are responsible for sending the required amount of air into the internal combustion engine. The STAGE 2 open element air intake system is the best option if you are looking for an air filter with an extra kick. It provides an increased volume of airflow into the intake, thereby increasing the horsepower generated by the engine. This system provides an additional horsepower ranging from 20 to 40. This system requires replacing the air filter box and intake tract for maximum engine performance. The STAGE 2 Si sealed air box systems do not need any modifications to your air intake system. These systems are designed to provide a gain of horsepower between 11 and 19. STAGE 2 Si systems also reduce the noise produced by the intake system. The STAGE 1 air intake systems provide an easy installation and offer an extra horsepower varying from 1 to 10. All three intake systems provide a 360 degree radial flow.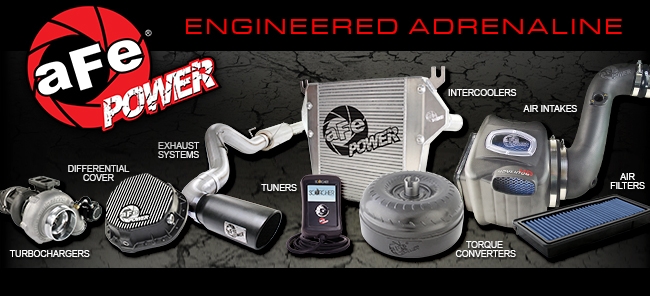 The company offers air filters that include the Pro GUARD 7™, Pro 5R™ and Pro DRY S™. Air filters are responsible for separating debris from the air before it enters the engine. The Pro GUARD 7™ has seven layers of filter material that can be cleared of impurities and reused. These air filters are most compatible with diesel and off-road vehicles. The Pro 5R™ includes five layers of filter material and is best suited for all gas/diesel automobiles. The Pro DRY S™ provides 99.2% filtration efficiency and is usually fitted to gas or diesel vehicles.
aFe carries the Blade Runner line of air intake systems that add instant horsepower and torque to your engine. These intake systems provide an increased horsepower and faster turbo spool-up. Blade Runners are built using aFe's MDV technology and offer a better intake performance. This technology helps in creating smoother and shorter air intake tracts, thereby increasing the airflow to the engine.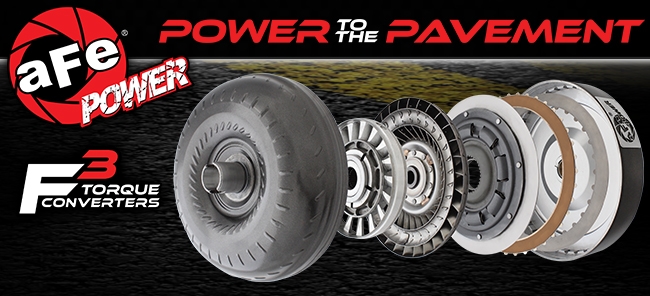 aFe's racing filters carry a 1-year warranty while other parts such as the exhaust systems, intercoolers and intake manifolds come with a 2-year warranty.