Available in the contiguous U.S. only. Must choose Next Day Shipping at Checkout after entering code.
888-907-7225
Fast Shipping
Free shipping over $99
We ship from multiple warehouses across the country, so you get your part as soon as possible.
Industry Leading Warranty
We've got your back
Free, one year (or more), unlimited mileage warranty. Covers everything; parts and shipping costs
Guaranteed Exact Fit
Easy Installation
We have reviewed over 1,000,000 fitments to guarantee an exact fit for your vehicle.
Easy Returns
We're Here To Help
Return for any reason within 60 days for a full refund
30 Years of Service
We Love What We Do
Experts in auto parts since 1989-We are rated 4.9/5 by over 400,000 of our customers.

BUY AUTO PARTS IN THE NEWS
U-T TV: Buy Auto Parts President Sales Tax Interview with Roger Hedgecock
May 31, 2013 - San Diego , CA - As the possibility of the Marketplace Fairness Act passing becomes more likely the need for experts to speak about the matter increases. The Roger Hedgecock Show, which airs on U-T TV, needed such an expert to appear on the show and discuss their opinion. The show smartly reached out to BuyAutoParts.com and invited our President, Dara Greaney to be a guest.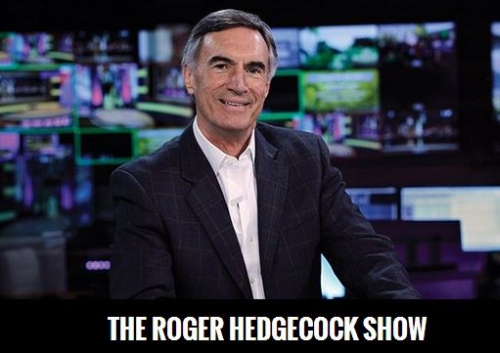 Mr. Greaney discussed how the new tax proposal will place a tax on all items purchased online. Currently, a customer only has to pay sales tax if they are purchasing a product from a company which has a physical presence in the same state the customer resides in. However, if the Marketplace Fairness Act passes customers will have to pay taxes on all products. It will no longer matter where the companies are located.
He went on to discuss how the real issue is going to be compliance. There are more than 9,000 different tax zones. The government has said they will provide software to account for this, but most people are skeptical about how the software will perform.
There could be some upsides for internet companies. "On a per-population basis California is our twelfth best state. Even though we have local deliveries and all this Southern California business we are still number twelve, with Nevada and Arizona being one and two." This is due to BuyAutoParts.com being located in California. People living in California will look to buy from other states so they do not have to pay taxes. If the Act passes then people in California will be more likely to purchase from online retailers located in California, such as BuyAutoParts.com.
Transcript
You all know about paying sales tax. Every time we go to some place to buy something that has this huge sales tax, which will vary actually between cities and counties that I even forget what it is in San Diego City but it's like 8% plus. Now, the Feds will pick this up because there's where a whole lot of businesses on the internet who may or may not be collecting sales tax given the situation that they're particularly in and the question is, is it fair to require everybody selling on the internet to get their customers to pay the same sales tax as if they had a store in that customer's area? Well, we'll find out from some people feel very strongly about this because they sell a lot of stuff on the internet.
This is Dara Greaney. He's president of Sorrento Valley-based BuyAutoParts.com sort of a similar business Dara, welcome.
Dara: Thank you.
Roger: How big is your business?
Dara: We will do about 40 million in 2013
Roger: And you're selling to the whole world.
Dara: Whole world.
Roger: I mean, I don't even have any idea when people sent an order form. I guess you do. Get a track a word with your customer.
Dara: We track of which state it is and some of the international business that we do.
Roger: Okay. Now, do you pay sales tax? You collect sales tax from any of your customers now?
Dara: Only in the state of California.
Roger: Because you're here in the state of California. But I think, Dara, the legislation says, we'll going to give you some free software. Don't worry about it. It's just a matter of the computer being able to say, okay, you're in Kansas. Therefore, you ought to be paying whatever that percentage is and then you tag it on and it's no big deal, right?
Dara: Wish it was that easy. But we know how the government works. We know it's much more complex to do the compliance on it.
Roger: You don't think it's all bad though.
Dara: I don't think it's all bad. I mean, we know a lot California customers look out of states as opposed to buying from us. And so, if those customers can.
Roger: Then they save the sales tax.
Dara: They save the sales tax.
Roger: Which is huge in this state?
Dara: Right. If you look at our numbers, like I ran the numbers and on a per population based, California is our 12th best state, even though we have local deliveries and all that southern California business. We're still number 12, where Nevada and Arizona are 1 and 2.
Roger: What is this law going to do to your business?
Dara: We're in a size that we think we can handle the compliance. We don't think that's going to be affected. We're going to have to make some changes and that, we're going to have to open multiple distribution points to take advantage of it, to be closer the customer, to compete better with the brick and mortars which we're prepared to do.