Limited Time - Free Shipping on All Orders Over One Dollar!

Lexus RX350 Wheel Hub Assembly FOR SALE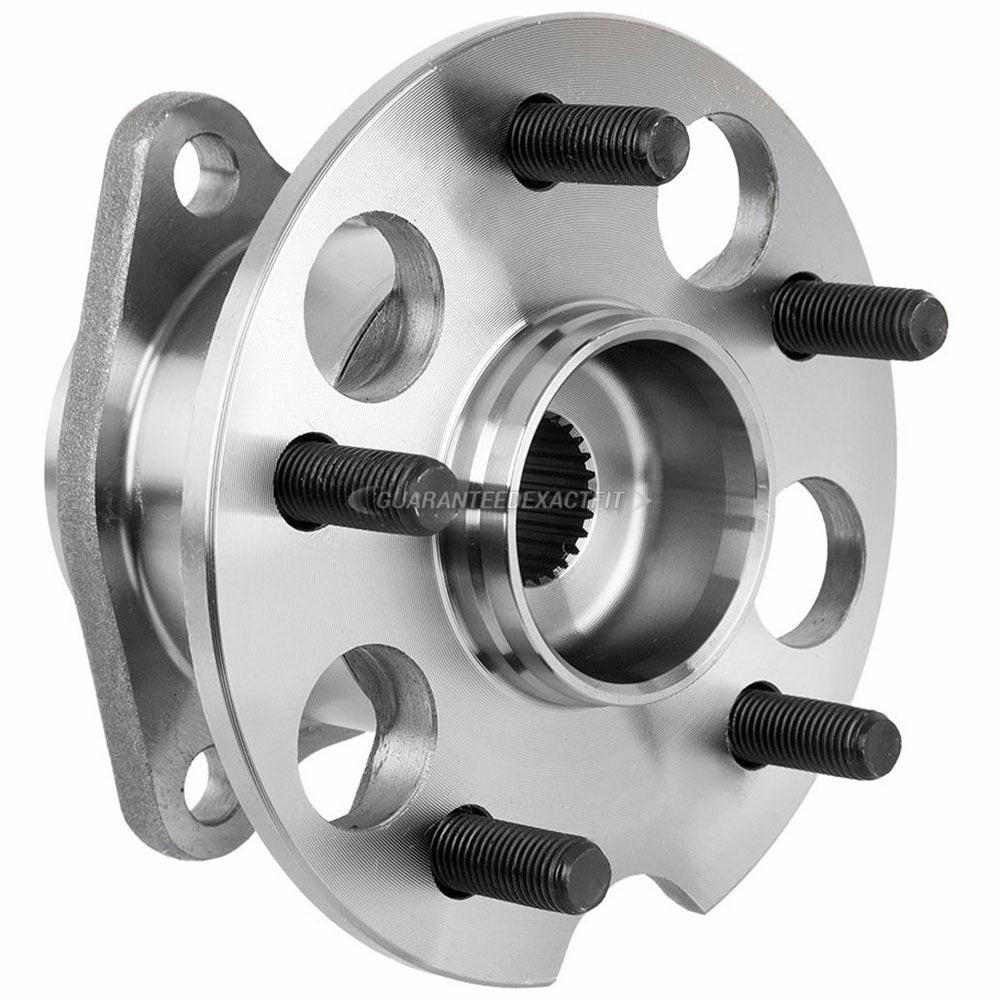 The Lexus RX350 Wheel Hub Assembly is a vital part that serves as a housing for the wheel bearings. Its primary function is to keep the wheels connected to the vehicle while allowing them to spin freely on the wheel bearings. The hub assembly is fitted between the drive axle and the brake drum or disc. On the disc side, the assembly is connected to the holding bracket from the automobile's chassis. It is necessary to give utmost attention while replacing the wheel hub assembly since any deviations in torquing may result in a failure. One of the simple ways to prevent wheel hub assembly from premature wearing is regular greasing.
Do you sense a shaky wheel or hear a low growling or humming noise while driving? Adding to these disruptions, does your ABS light glow? It could be your wheel hub assembly that is the culprit. Usually, the hub doesn't fail as a whole, but the failure of one of its associated components can cause it to malfunction. A bad wheel hub assembly may cause an unpleasant driving experience where your automobile's wheels wander without responding to your steering. If you decide to replace the wheel hub assembly, choose from Buy Auto Parts' high-quality, meticulously-tested replacement wheel hub assemblies.
Follow this simple step to place your order: select the right year, make and model of your automobile from our online catalog. We will find the best and right fit for your vehicle from our extensive range of OEM replacements and aftermarket stock. If you have problems in finding the Lexus RX350 wheel hub assembly, call our support team at 1-888-907-7225 or leave an email at [email protected]. We have an offer for orders we ship in the continental United States: free shipping over $1!
Order for your Lexus RX350 wheel hub assembly and get it delivered from the warehouse closest to your location. Buy Auto Parts stocks parts that carry an industry-leading warranty. We request you to spare a few moments of your time to post an online review.