Take an Additional $10 Off AC Kits. Use Coupon Code ACKIT10

Your Search for the Perfect Dodge A/C Condenser is Almost Over!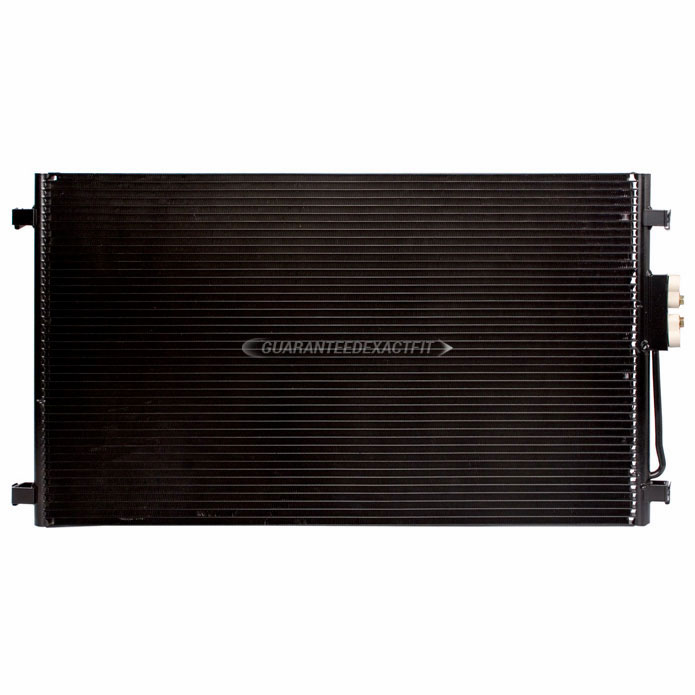 To describe a broken AC condenser as an inconvenience is putting it lightly. Especially on hot summer days, when stuck in traffic, the last thing you want is to be trapped inside a moving sauna. A failed AC can give you a lot of headaches, from diagnosing why it isn't working, to finding a replacement part and actually fixing it. Fear not however, as we have a solution to all of these problems.
We carry a wide array of parts for every brand and model, and included in our parts in stock is a Dodge A/C Condenser. All of the products we supply are high quality, and are built for your specific car. They are a guaranteed exact fit for your model. To make it easier for buyers to understand the parts we sell and indeed, how and what to buy, we have a Buyer's Guide, so feel free to check it out if you're unsure of something.
Dodge is one of the biggest American brands, and indeed, globally. Based in Auburn Hills, Michigan, they produce minivans, compact cars, SUVs and even performance cars. It was founded by two brothers, Horace Elgin Dodge and John Francis Dodge in 1900. Dodge originally supplied parts and assemblies for other various companies, however they later started building and selling complete cars. Dodge has survived multiple owner changes, and is currently under the wings of Italian automaker Fiat.
In the early days of automobiles, there was no AC. A simple ventilation from the front of the car presented a way for fresh air to enter the cabin. That was followed by heaters which drew heat from the engine to heat up the cabin. The first actual product to be called an air conditioning unit was built by The Packard Motor Car Company. A New York based company who offered the first AC back in 1933. However, due to it being unreliable and taking up half the entire trunk space, the idea was ditched and forgotten for a little while.
Needless to say, the popularity of AC has since grown and it is now more of a need than it is a luxury. As time has passed, air conditioning has gotten more complicated and is composed of a lot of components. One of the major ones is the condenser, which works in conjunction with the compressor, and represents the outdoor component of the AC. It is also one of the parts that can go wrong most often, along with the compressor.
That's why we have lots of Dodge AC Condensers in stock. For times when you're in a hurry and in urgent need of a replacement part, our store is exactly the place to find whatever you're looking for. Besides a Dodge Air Conditioning Condenser, you can find compressors and every other AC part, as well as any car part, for almost any vehicle. For further information about parts or any kind of automotive knowledge, you can view our blog.
With this in mind, we hope you've learned something you didn't already know, and we hope we helped you choose a Dodge AC Condenser for your car. If you require any instructions on when and how to replace your parts, our How-to section is the place for you.