Take an Additional $10 Off AC Kits. Use Coupon Code ACKIT10

Your Search for the Perfect Lincoln Catalytic Converter is Almost Over!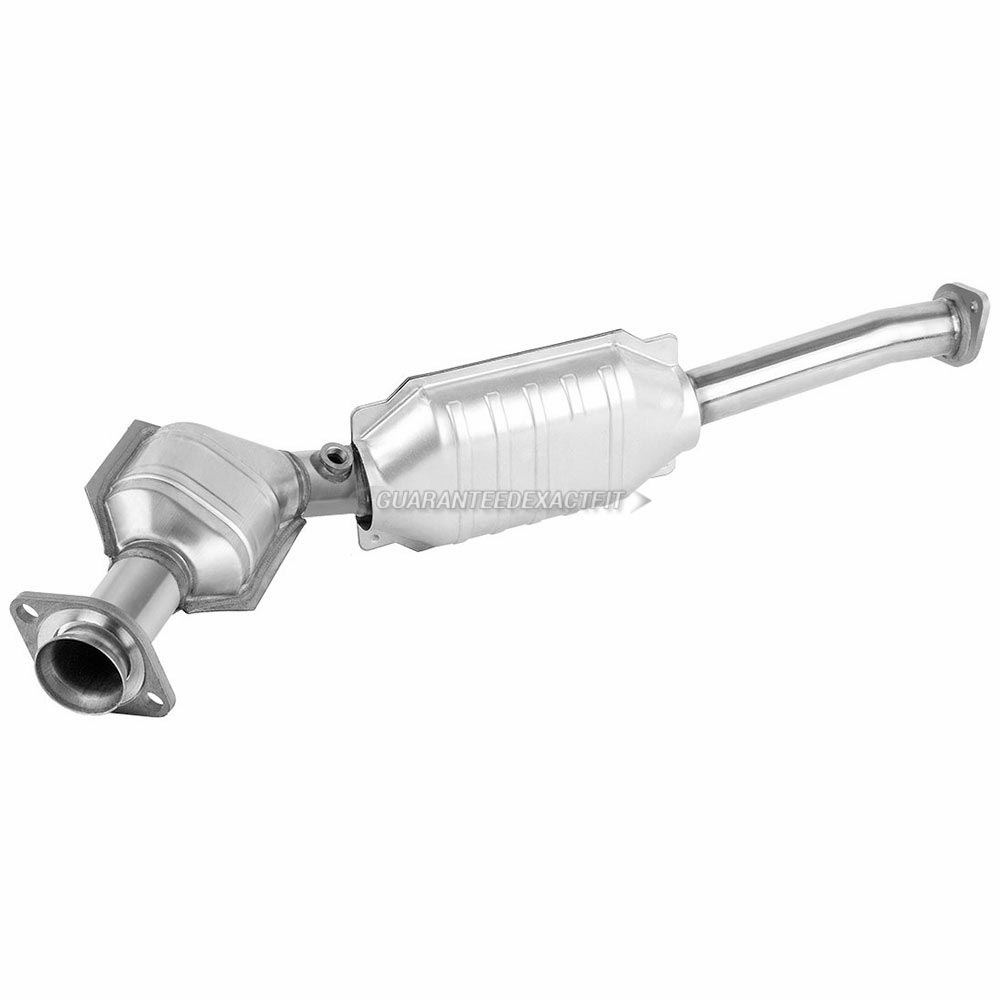 You live in California so you know that your smog test is an important part of curbing those emissions. With so many cars out on those California roads emissions are a big deal since there is high amounts of air pollution. If you want to pass your smog test you want to make sure all parts of your vehicle emissions system is working properly. Especially for you since you are always busy driving your clients around in your Lincoln. Your Lincoln has allowed you to be your own boss and proper maintenance of it is always at the top of your list. This year you took your Lincoln in for its smog test and to your surprise, it failed. The mechanic told you that your catalytic converter failed the emissions test and that you will need to get a replacement catalytic converter if you want to pass the smog test.
You are a bit confused and worried because you do not know what the catalytic converter does. Well, let us go ahead and explain its function. A catalytic convert is part of your vehicle emissions system. It is an emissions control device that converts toxic pollutants in exhaust gas to less toxic pollutants by catalyzing a redox reaction. They are used with internal combustion engines fueled by gasoline or diesel. Catalytic converters were introduced to cars in the United States in 1975 as a way to comply with the Environmental Protection Agency's standards.
Your Lincoln Catalytic converter is made to reduce carbon monoxide (CO), hydrocarbons or volatile organic compounds, and Nitrogen oxides (NO and NO2). Most modern cars, like your Lincoln, are equipped with three way catalytic converters, named this because of the three regulated emissions it helps reduce. Inside your Lincoln catalytic converter there are two types of catalyst at work, a reduction catalyst and an oxidation catalyst. The idea is to create a structure that exposes maximum surface area of catalyst to the exhaust stream, while also minimizing the amount of catalyst required.
Now that you know how it works let us take a look at some signs that you will need a replacement catalytic converter before you fail your smog test. You may begin to hear a rattle noise under the car because many times when the catalytic converter fails it can break apart and rattle inside the housing. You may also see your check engine light come on if the vehicle is OBD II compliant, which your Lincoln is. Some other signs you may see are a slower acceleration of your vehicle, foul odor coming from the exhaust and a drop in fuel efficiency.
You now known how important your vehicles emissions system is and how your Lincoln catalytic converter works. So make sure you get your Lincoln catalytic converter replaced as soon as possible so the performance of your car is not affected. Delaying the replacement of your catalytic converter can cause it to break into smaller pieces. It will also cause toxic pollutants to spew out into the air. So make sure to contact us for all your replacement catalytic converter needs. We are here to help with guaranteed to fit parts.