Take an Additional $10 Off AC Kits. Use Coupon Code ACKIT10

Your Search for the Perfect Nissan Headlight Assembly Pair is Almost Over!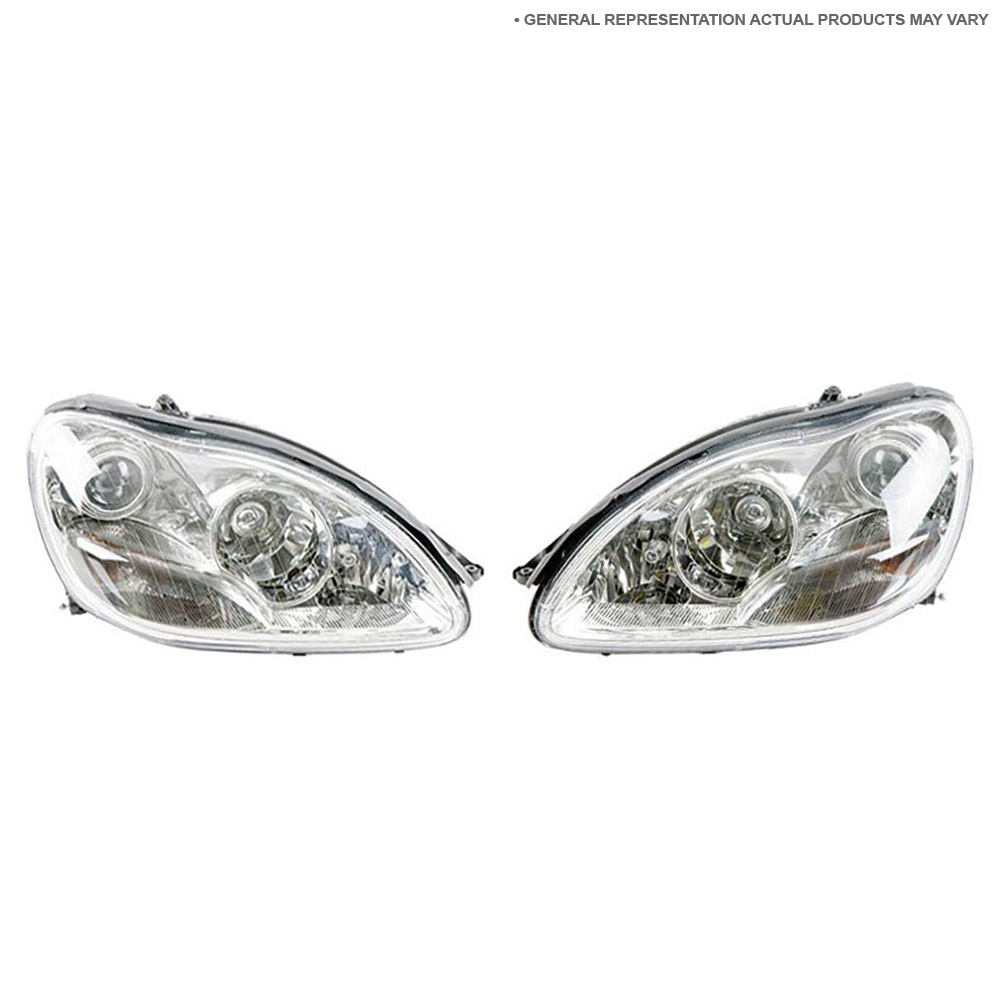 The Nissan Headlight Assembly Pair consists of the headlights and its associated components that light the road ahead at night and during heavy rains and foggy weather conditions. The headlights can be turned on by means of a manual switch; newer automobiles have headlights that turn on automatically when needed. Headlights can be either sealed beam or composite. Sealed beam headlights consists of a filament, lens and reflector as a single unit while composite headlights have separate units for the lens and bulb. The light sources that are commonly used in headlights include halogen bulbs, high-intensity discharge (HID) lamps and light-emitting diodes (LEDs). Headlights produce two kinds of beams: high beam and low beam. The high or main beam does not have any control over its direction, and therefore can cause a glare for other drivers. It is not advisable to drive with a high beam on roads with heavy traffic. On the other hand, the low or dipped beam provides a downward illumination on either side of the road. This reduces the glare for drivers in the oncoming lane. Some automobiles have headlamp cleaners installed to remove dirt or impurities from their surface.
If you are looking for a genuine Nissan Headlight Assembly Pair, you have come to the right place. At Buy Auto Parts we stock a wide variety of Headlight Assembly Pairs for every car make and model. We have OEM replacements and premium aftermarket parts. Each of our car parts has been tested to meet or exceed industry standards. All auto part orders over $99 will receive free shipping.
Ordering auto parts online has never been easier. To find the car parts you need, just select the right year, make and model of your car on our online catalog. If you encounter difficulties in finding the Headlight Assembly Pair for your Nissan, give us a call and we will find it for you. As we have warehouses all across the country, you can be assured of receiving the ordered parts on time.
Taking care of our customers is our top priority, and our great online customer reviews prove this. To know more about our services and car parts, you can call our toll-free support line at 1-888-907-7225 or email us at [email protected]. Our US-based auto specialists are here to answer all your questions regarding our car parts.