Take an Additional $10 Off AC Kits. Use Coupon Code ACKIT10

Your Search for the Perfect Volkswagen A/C Condenser is Almost Over!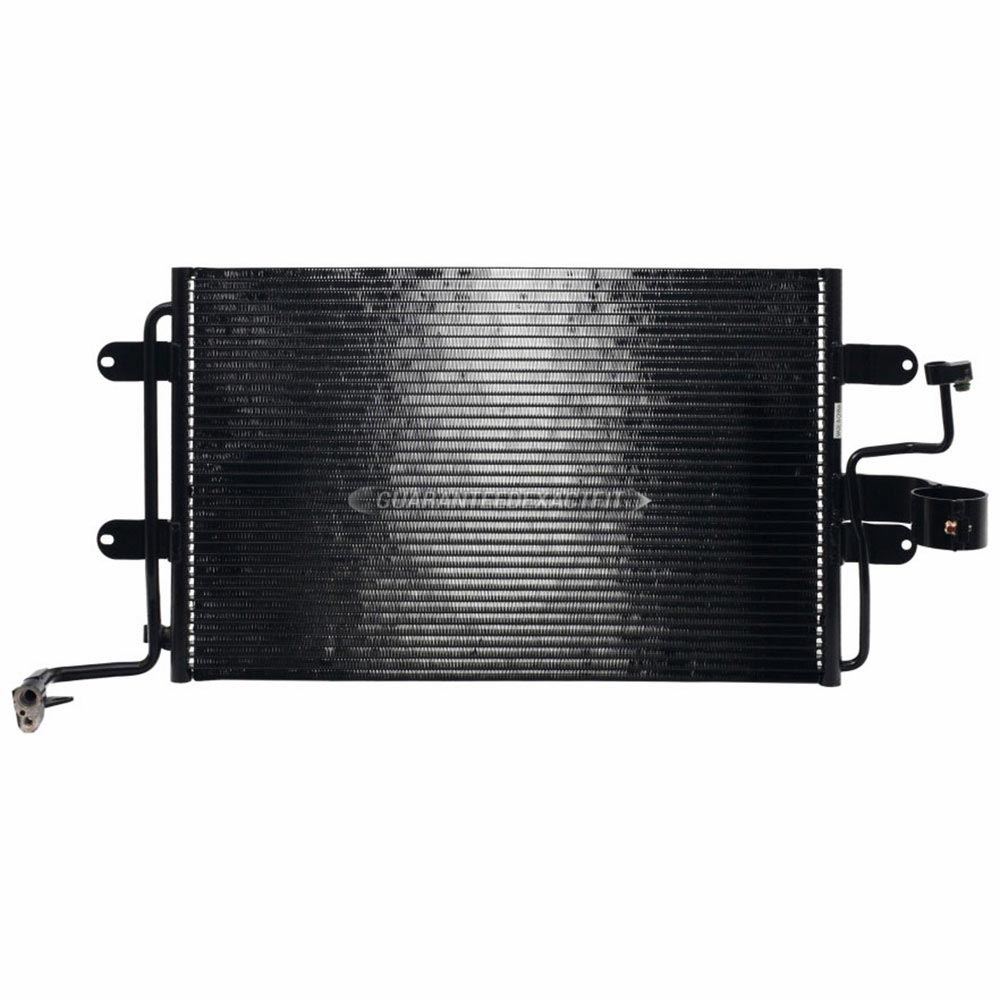 Volkswagen Air Conditioning Systems
If you own a Volkswagen Jetta Sedan or a Tiguan SUV, you are driving vehicles that are well known for their comfort when it comes to interior design, convenience, and in-car entertainment. Since Volkswagen was established in 1937, many best selling cars found homes all over the world making the Volkswagen Group the second largest automaker globally. For many generations, German engineering has brought comfort, and pleasure to many people all over the world.
As a Volkswagen owner, you have the responsibility to look after your vehicle to ensure that you get the best service and performance from your vehicle. You need to take it for regular tune-ups but you also need to listen to your car. Do you hear any noises? Do you smell odors that were not there before? By vigilance, one can certainly save money by addressing issues as soon as they arise.
One comfort feature that many cannot live without, is the VW air conditioning system. There can be many reasons why this system does not work, but when out of order, one can really feel the difference. An automotive air conditioning system is used to remove heat and humidity from the inside cabin of a car to create a more comfortable condition for any one sitting in the car.
A VW air conditioning system consists of a refrigerant system, a blower and heating unit. How the refrigerant system works is very important. The compressor is powered by the engine and must compress refrigerant that is a form of a gas. When the compressed refrigerant is heated it flows to the VW AC Condenser where is cooled down and changes into a liquid. The expansion valves then inject the cooled liquid in to the evaporator where the refrigerant evaporates. This liquid coolant extracts heat and humidity for the air.
It is therefore very important that all parts of the automotive air conditioning work effectively. Some systems have an external regulator compressor that regulates the temperature automatically. This is also known as the "Climatronic" feature. The advantage of a climate that is constant and stays at the ideal temperature is that it will help the driver concentrate better. The Volkswagen AC systems do not uses refrigerants that contains CFSs and is therefore friendly to the environment.
To make sure that your Volkswagen AC functions at its optimum, make sure to service it every two years. For any parts, including a VW AC Condenser, that you might when servicing your AC system, does not hesitate to contact us or order online. We have a huge selection of Volkswagen parts at the best prices.