Get the parts you need today. Pay later with

. Learn more

Universal Radiator Diagram
The coolant system in modern cars is a simplistic idea that has evolved over the years. Understanding how it works is the first step to being able to fix issues that may arise. The figure below depicts a simple break down of a radiator on an older model vehicle in which the basic parts of the unit can be seen and identified. The coolant system is not a standalone part of the car instead it has coolant that runs through the entire engine and back through the radiator. The coolant keeps flowing through the system in order to move heat out of the engine and disperse it through the radiator. Understanding the direction of travel for the coolant is important to diagnose issues that may arise in the cooling system.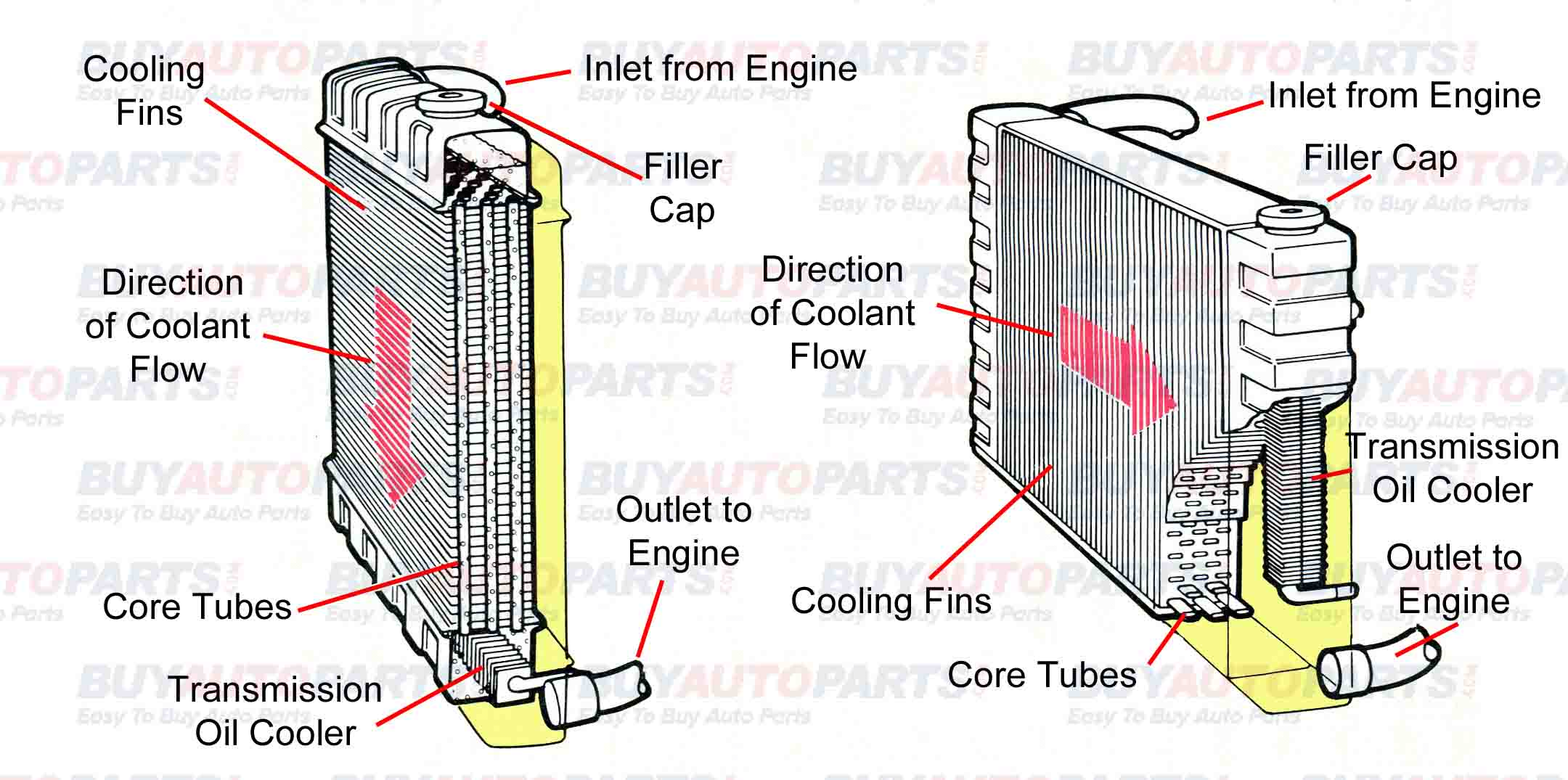 Each part of the system plays a specific role in the proper function of the cooling system and if any part fails, it can create issues for the whole system. The main section of the radiator is used to cool the coolant and the transmission fluid on most cars. The fluids flow across the unit and air passes the fins removing the heat. The cap that is on the radiator is more than your average top to a soda bottle. It consists of a pressure relief valve and spring that will allow for overflow from the radiator to be transferred to the overflow tank. The following diagram shows the detailed cut out of the radiator.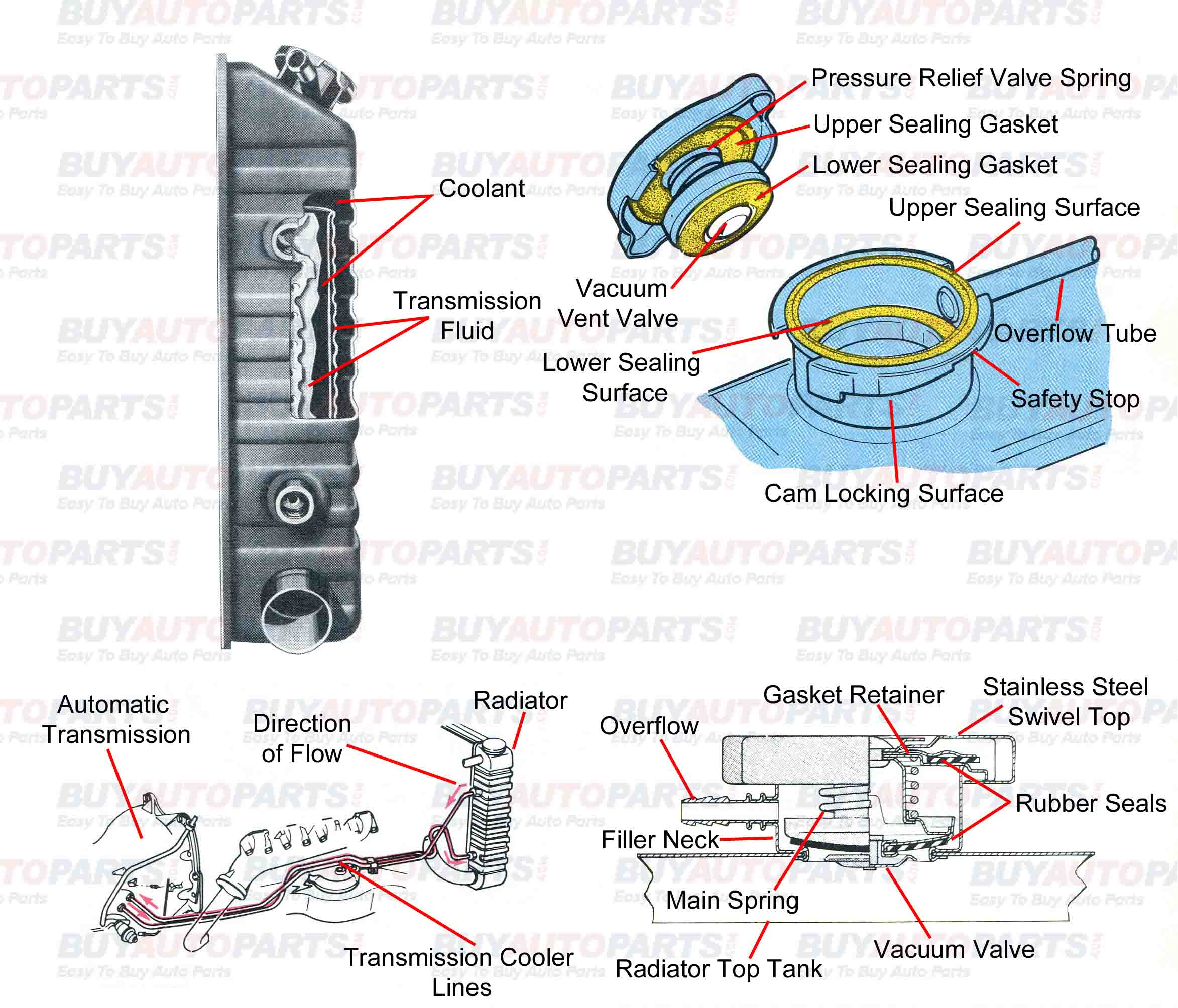 Over time, the radiator may go bad, causing the engine to overheat. This is one of the most common symptoms of a faulty radiator. A cracked radiator will allow the coolant to leak from the system, bringing the coolant level down. A green or yellow colored coolant will turn into a rust- or oil-colored liquid, if the radiator goes bad. A rusty radiator will eventually develop sludge which will inhibit efficient cooling.
Choose your vehicle's right year, make and model and find your matching parts!
Buy Auto Parts is the best place online to get replacement parts that come with a warranty at unbeatable prices. We stock a wide range of OEM replacement and aftermarket parts for every make and model. To find the right part for your car, simply tell us your car's year, make and model. Your orders will be shipped from the warehouse closest to your location. We offer free shipping for purchases over $99. Our products have been throughly tested to meet or exceed industry standards. You can reach us on our support line at or leave us an email at [email protected], if you need help in choosing the part. Please feel free to leave us an online review. We value your feedback!
"How To" Home | BuyAutoParts Home