Get the parts you need today. Pay later with

. Learn more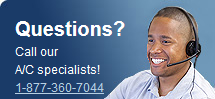 International Customers, please review our international shipping policies for placing orders and to know more about Shipping, Payment, and Warranties.
Turbocharger, Supercharger & Accessories
Turbochargers,
Superchargers &
Accessories
Shop Turbocharger and Supercharger Parts
Turbochargers and Superchargers
Turbochargers, Superchargers and Accessories for Maximum Power
For the true gearheads out there who can't get enough horsepower, BuyAutoParts.com has the ultimate answer. There is no easier or more effective way to crank up your raw horsepower and ensure your ride is roaring faster than the competition than superchargers and turbochargers. This isn't for the random motor tourist. The power boost you get from BuyAutoParts.com turbochargers is more than anyone but a confident gearhead can handle. For the crazy high performance you want, browse our amazing selection of turbochargers, superchargers, and turbo parts and accessories online now. Want more information? Contact the experts at BuyAutoParts.com now.
Best Selling Turbochargers!
If you love to drive you know there's nothing quite like being behind the wheel of a car with a big engine. But making the most of your engine regardless of its size is the way to really leave everyone else in the dust. Most cars have more engine power than they use, which is why your aftermarket mods are so critical. This is especially true now, because automotive engineers are under fire to increase fuel economy, which means smaller and smaller engines, both as to cylinder count and displacement, are being produced.
There's a lot you can do to pump more power out of your downsized engine. Turbochargers and superchargers are automotive engine pumps; their simple task is to force more air into your engine. As your ride uses more air and fuel to produce that deep, powerful sound when the plugs fire, and the speed that comes with that boom. The end result is more horsepower.
Turbochargers are a popular choice for boosting the power of small engines because they're really efficient. They use your engine's exhaust, which is basically free energy, to run. The downside is turbo lag, that short delay from when you hit the gas and when you feel the boost that the turbocharger generates. Manufacturers avoid turbo lag by increasing gas velocity with twin-scroll ducts, but the high temperatures in your turbo-boosted engine requires that your turbocharger is made from extremely tough materials like cast stainless steel and special alloys.
At BuyAutoParts.com, we stock thousands of turbochargers and turbocharger parts at discounted prices. We make it simple for you to find the turbocharger for your vehicle's make, model and year easily and quickly. Our prices are already low, but we also offer free shipping on all turbochargers. And don't miss our frequent special offers and discounts so your BuyAutoParts.com turbocharger or turbo parts purchase will save you even more.
With BuyAutoParts.com you can be sure that you're getting the best. Our turbochargers get the same high standard of attention and undergo strict quality control standards. And all of our parts, including aftermarket replacement parts and Original Equipment Manufacturer (OEM) parts are backed by our warranty, one of the best in the industry.
At BuyAutoParts.com you'll never get the hard sell. Our team is just as into performance as you are, and we know that the right parts at the right price sell themselves. You can also be sure that we have the right knowledge to help you find the right turbo parts and accessories. We go out of our way to help our customers get exactly what they want; we share your need for speed.
Top Quality Turbo Parts and Accessories You Can Trust
Some other turbo parts and accessories we sell include:
Turbo Gasket,Cat Converter
Turbo Gasket,Oil Line
Turbocharger and Installation Accessory Kit
Turbocharger CHRA
Turbocharger Compressor Housing
Turbocharger Downpipe
Turbocharger Electronic Actuator
Turbocharger Exhaust Gasket
Turbocharger Oil Feed Line
Turbocharger Oil Return Line
Turbocharger Pedestal
Turbocharger Pedestal Gasket Kit
Turbocharger Turbine Housing
Intercoolers
Even if you already have a turbocharger, there's so much more you can do to improve performance. For example, install an intercooler for even more power. The intercooler gives your turbocharger a denser charge by cooling the intake air. We have turbocharger downpipes, pedestals, exhaust gaskets, electronic actuators, and more.
We know you're going to love the selection and service at BuyAutoParts.com.
Superchargers and Performance
Superchargers are often the go-to choice when a manufacturer values power over fuel efficiency. And in recent years, superchargers have become more efficient, too. Design improvements like a coasting bypass system and helical rotors now mean that superchargers are placed in certain new cars that are intended for high performance use. After all, when there's a cheaper way to give you an instant, notable power boost even in a heavier vehicle, why not use it?
While a turbocharger is powered via exhaust, your engine directly drives the belt-pulley mechanism that a supercharger uses. This means that you get that boost as soon as you start your car without waiting for the turbo lag (the exhaust cycle). Both dynamic and positive displacement superchargers are available; the key difference is the way that intake air is compressed by the supercharger. (See our discussion of the different sub-varieties here.)
Both the supercharger and the turbocharger allow more fuel to be burned and provide a huge bump in airflow inside the engine. This means that both offer a significant boost to your vehicle's horsepower, more than other engine mods.
Choosing the Right Superchargers Online
Horsepower isn't the only factor you should be considered as you decide which supercharger is right for your vehicle. Installation needs and options, costs and warranties, making sure you're street legal (if you need to be) and the specific technology employed by the various models are all important.
First, you have to know the basics about your vehicle. You'll need the year, make and model of your ride, and the kind and size of engine you've got. Beyond that, choose the right supercharger for your goals:
Daily drivers need street legal superchargers.
Many racing superchargers are not street legal but may be perfect for the vehicle that stays on the track; many superchargers designed for racing are also harder to install.
Other specialty superchargers include drag racing models and even those made for marine applications; make sure you have the expert assistance you need as you shop.
A great deal isn't great if there's no warranty. Our superchargers and turbochargers are subject to strict quality control standards; even highly specialized models get the same high standard of attention and go through the same checks as all of our parts. And at BuyAutoParts.com we back all of our parts with our warranty, including Original Equipment Manufacturer (OEM) parts and aftermarket replacement parts. You can feel relaxed as you buy your superchargers online from BuyAutoParts.com because our warranty is one of the best in the industry.
Turbocharger Maintenance
To really get the most from your superchargers and turbochargers, maintenance is crucial. One of the key criticisms that enthusiasts have for turbochargers is that they require more maintenance. This is true, but as we'll explain here turbocharger maintenance is completely manageable.
Problem: Starting the car and immediately driving off causes stress and wear to a turbocharger.
Why it happens: Your turbocharger works like this. When you start the car your turbocharger is already spinning a lot faster than the engine, but it's doing that without oil lubricating it. During that short delay from the time you turn the key in the ignition and the oil pump moves the oil flow to the turbocharger the charger is vulnerable.
Fix: When you make your first cold start of the day, let your vehicle idle for three minutes or so. If it's very cold, you may need to idle for up to 20 minutes to make sure your oil is warm enough to protect the engine and the turbocharger. If you've driven within three hours of your next start it's okay to idle for just about a minute. This idling gives you the oil temperature you need; slow, cold oil can't get everywhere it needs to inside your turbocharger thanks to the fast rotations inside it. Idle to be sure the oil flow is moving easily through the turbocharger. This way you avoid damaging the bearings.
Problem: After you stop driving, the turbocharger keeps spinning. Spinning without lubrication causes excessive wear and tear.
Why it happens: If you stop right away and shut off the car without idling, the spinning is not lubricated. If you idle too long, the spinning gets faster again and is counterproductive. So what's the right way to handle it?
Fix: As you approach your destination, drive with less intensity to gradually take the rotation speed down naturally. Once you park, idle, but not for longer than two minutes. This way your turbocharger slows down and your engine doesn't heat up.
Problem: Second only to damage caused by inadequate lubrication is damage to turbochargers caused by air filter issues and foreign objects in the turbocharger.
Why it happens: Massive air intake brings debris with it, especially on the street.
Fix: Installing new air filters regularly is the remedy for this problem. Never remove the old air filter without first inspecting the area around the housing, because this too can bring damaging foreign particles inside the air filter housing. Once you've removed the old air filter, take the time to inspect the housing and ducting carefully. Finally, check your air filter carefully for defects or foreign particles before installing it.
Supercharger Maintenance
The good news here is that maintenance of a supercharged car is almost the same as regular car maintenance, with a few important exceptions.
Oil level: All vehicles need attention to their oil levels, but in a supercharged vehicle this is even more important. Although the supercharger is not as vulnerable as the turbocharger on this point, the entire supercharge process can stress and damage the engine without proper lubrication. You should create and stick to a regular oil change schedule, and don't try stretching it out with synthetic oils or other tricks: just stick to the regular oil changes and oil level checks.
Air filter: Like in vehicles with turbochargers, vehicles with superchargers rely on a pristine, clean system. Even the tiniest particles inside the engine can cause serious damage. Change your air filter every time you change the oil.
Engine residue caused by cheap gasoline: Lower grades of fuel gunk up your engine even if you don't have a supercharger, but if you do, you are even more reliant on a clean engine. For the best performance, use super premium gas.
Cooling system: One of the most common upgrades to vehicles with superchargers is a higher-end cooling system. Superchargers move fast and generate lots of excess heat, so your supercharged vehicle is very reliant on your cooling system. Upgraded temperature gauges are another smart mod at this stage. Remember to check your coolant levels frequently, and never drive when your temperature gauge rises even a bit higher than usual.
Clutch problems: Let's face it: cars that perform take more abuse and get driven even harder. The clutch is always vulnerable, but even more so in performance vehicles with superchargers and supercharger parts and accessories. Get a thorough inspection of your clutch regularly.
Alignment and tires: Just like your clutch, it's easy to wear out your tires when you're driving hard. Alignments can also lose balance easily. Expect to pay more for tires when you have a supercharger, and check your alignment and the balance of the tires regularly.
Supercharger Parts and Accessories
Superchargers
Performance Superchargers
Super or Turbo Gaskets
Supercharger Oil
We are here to help you find the ideal performance parts for your ride, so contact the experts at BuyAutoParts.com today. BuyAutoParts.com is your high-quality and reliable auto parts source.
Automotive Turbocharger and Supercharger Parts Resources

Buyer's Guide: Turbocharger
The turbocharger is a big deal when you need to replace it in your vehicle. Our helpful and informative buyer's guide helps you buy a turbo from our website and makes the process as easy as possible.

Buyer's Guide: Supercharger
Like the turbocharger, when you need a new supercharger you need it right away. Buying it local can get expensive and buying online can be tricky, but fear not as this buyer's guide will make your task of buying online as easy as possible.

Repair Turbocharger
On this index page you can find a list of videos and articles that will help you tackle the maintenance, repair or diagnosis of a turbocharger. From pro tips to spot turbo failure to helpful videos walking you through a turbo install, this is your one-stop shop for turbo repair.

Repair Supercharger
In this gateway page we have all our how-to articles for anything related to superchargers. You can find an installation guide, a common failures chart and even a breakdown of how a supercharger works.

Turbocharger vs Supercharger Infographic
This neat infographic tackles the age old debate speared on by gearheads the world wide. What are the benefits of having one vs another?

How Much Does a Turbocharger Cost?
Want to know what you could be spending on a turbocharger repair? This articles breaks down the costs of part and labor for different vehicles.

Why are superchargers so expensive?
They don't have to be if you buy them online. In this blog post we break down typical costs associated with the repair of superchargers and how you can legitimately save money by buying them online.
Recent Turbocharger and Supercharger Parts Videos
Turbocharger and Supercharger Brands
Turbocharger, Supercharger and Accessories Part Categories