Get the parts you need today. Pay later with

. Learn more

How to Repair Catalytic Converter
The catalytic converter repair "How To" section of our site is here to help when you need that little bit of extra knowledge to get your project up and running. From the list below select the video or article that is related to info for the product line desired.
VIDEOS

How To Replace A Catalytic Converter
ARTICLES

Get to Know the Catalytic Converter

California Restrictions on Aftermarket Catalytic Converters

Direct Fit vs. Universal Fit

Is Your Car Federal or California Emissions?

Diagnosing a Bad Catalytic Converter

Signs of a Failing Catalytic Converter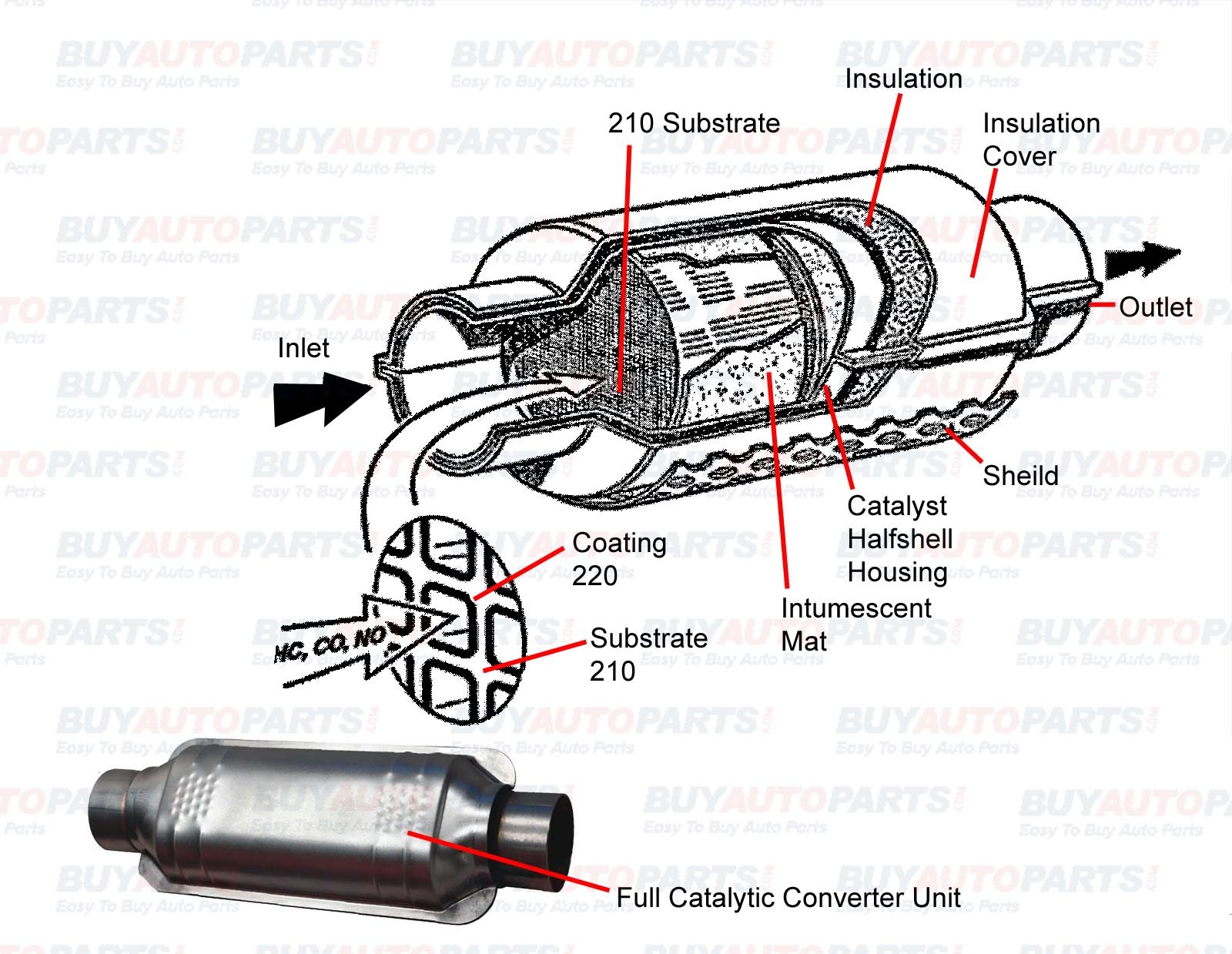 Catalytic converters were first widely introduced on series-production automobiles in the United States market for the 1975 model year to comply with tightening U.S. Environmental Protection Agency regulations on automobile exhaust emissions. Catalytic converters are still most commonly used on motor vehicle exhaust systems, but are also used on generator sets, forklifts, mining equipment, trucks, buses, locomotives, airplanes and other engine fitted devices. Usually, this is in response to government regulation.
A catalytic converter (colloquially, "cat" or "catcon") is a device used to convert toxic exhaust emissions from an internal combustion engine into non-toxic substances. Inside a catalytic converter, a catalyst stimulates a chemical reaction in the noxious byproducts of combustion to convert them to non-toxic substances. The type of chemical reaction varies depending upon the type of catalyst installed.
One of the common symptoms of a bad catalytic converter is a foul smell that will get stronger over time. Your vehicle may stall or react roughly during idling. A lack of power, a drop in the fuel economy and acceleration problems are also indications of a faulty catalytic converter. In addition, the automobile will run at higher engine temperatures than normal. A visible indication of a bad cat converter is black smoke emitting from the exhaust pipe. The catalytic converter, being an indeed critical component, can emit gases that are toxic to the environment, if not properly inspected for defects and fixed at the right time.
Place an order for Catalytic Converter at Buy Auto Parts!
Buy Auto Parts carries a wide range of parts for every car make and model. We have genuine OEM replacements and premium aftermarket parts. All our car parts are completely tested and are offered with a warranty. You can look for the parts that fit your vehicle, by choosing the right year, make and model of your car on our online catalog. At Buy Auto Parts you will find top-quality catalytic converters at unbeatable prices. You will also receive free shipping for orders more than $99. For any inquiries about our car parts, call our toll-free support line or email us at [email protected].
If the info you need is not covered in this section feel free to send us a message in our support section.
"How To" Home | BuyAutoParts Home