Home
Call to talk to one of our Parts Specialists 1-888-907-7225
Harvest The Deals With Up To 30% Off MSRP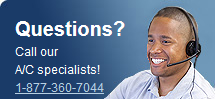 International Orders
International Customers, please review our international shipping policies for placing orders and to know more about Shipping, Payment, and Warranties.
e.axd?picture=%2f2016%2f09%2fAudi.JPG" alt="Audi A4 1.8t Turbocharger Problems" width="400" height="192" />
The Audi A4 had the distinction of being the first vehicle from the Volkswagen Group to be powered by the now legendary 1.8 liter 20 valve turbocharged engine which has gone on to be used in nearly every model line from each of Volkswagen's major brands. If you think about it, there probably isn't a day that goes by where you don't see a car powered by one of these engines. In fact, Volkswagen is still producing it to this day while it continues to provide motive power in all of their brands as well as their industrial offerings. There's even a version that is used in the FIA Formula Two Championship capable of 450hp!
Read More...
-->
Buy Auto Parts: Auto Blog