Take an Additional $10 Off AC Kits. Use Coupon Code ACKIT10

How to Repair Supercharger
The supercharger repair "How To" section of our site is here to help when you need that little bit of extra knowledge to get your project up and running. From the list below select the video or article that is related to info for the product line desired.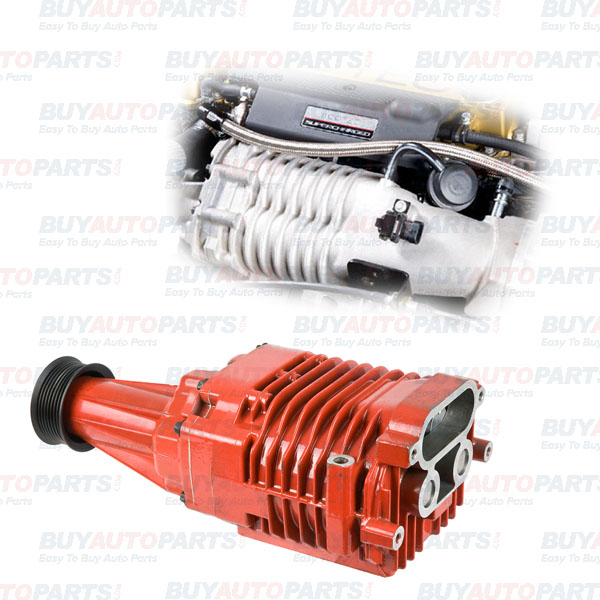 A supercharger is a forced air induction unit that allows a motor to create more horsepower. The idea of a supercharger is very simple, more air and more fuel makes more power. The supercharger is usually bolted to the intake system of your car and is driven by a belt connected to the main pulley on the motor. The faster the motor spins, the faster the blades inside the supercharger spin and more pressure or "Boost" is created. The air in a supercharger is drawn in by the blades that pull the air in and then forced it into the pistons through the exit of the charger unit. Once the extra air is mixed with the proper amount of fuel, a more powerful explosion is created. The pulley size on a supercharger can be changed to increase the boost created by the unit. Superchargers are preferable to turbochargers just for the fact that there is no lag as the unit spins up, unlike with a turbo.
The supercharger may malfunction due to deficient or over-filled oil. If the oil is over-filled, you can see it dripping or leaking from the supercharger. If the oil is deficient, you will hear a clacking noise from the front of the supercharger, when the automobile is idling. A damaged supercharger will also illuminate the Check Engine light in your vehicle's dashboard and induce acceleration problems. Above all, it will cause a considerable decrease in the vehicle's mileage.
Buy Auto Parts Stocks a Line of Superchargers!
Buy Auto Parts will get you the right fit for your vehicle if you select your automobile's right year, make and model. Coming with an industry-leading warranty, our parts are available at unbeatable prices. We also offer free shipping for purchases over $99. If you have trouble in locating your part, our support team is at hand to help you: call us at or leave us an email at [email protected]. You can browse through our wide range of throughly-tested OEM replacement and aftermarket parts for every make and model. We value your feedback on our services! Please feel free to leave us an online review.
If the info you need is not covered in this section feel free to send us a message in our support section.
"How To" Home | BuyAutoParts Home