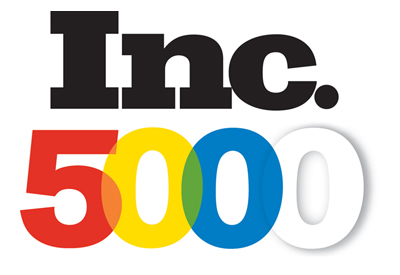 We did it again! INC. 5000 recently release their top 5000 fastest growing companies, and we made the list for the third consecutive year. This year we ranked at #2382 and #50 for the San Diego Metro area.
"We attribute the majority of our success to our excellent customer service," commented Dara Greaney, CEO of BuyAutoParts.com. "Finding car parts online can be a daunting task. We've been committed to providing our customers all the resources to buy the right part from our knowledgeable sales staff to our in-depth "How To" guides. To put it simply, we make it easy to buy auto parts online."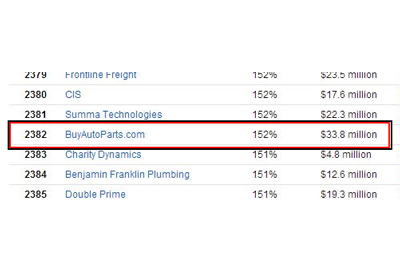 We also ranked #1,803 in 2011 and moved up to #1,575 on the INC. 5000 list in 2012. In addition to earning this title this year, we have also been named in The Internet Retailer Top 500 Guide™ for the first time in May at number 422. Overall, the company ranked 11th among Automotive Parts/Accessories companies in their primary merchandising category.
All of our accolades are attributed to our wonderful customers and readers like you! We wouldn't have been able to earn these awards without your contribution and choosing BuyAutoParts.com as your source for automotive parts. Thank you.