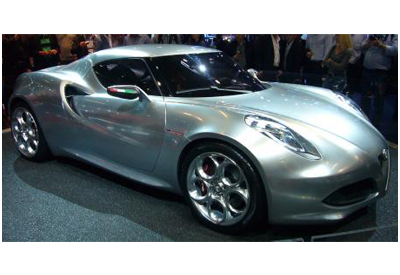 Italian automaker Alfa Romeo is planning a big comeback to the United States in 2014, and it's bringing the 4C. Sometime mid-2014 (we don't really know exactly when, since it keeps getting delayed), you will be able to pick one of your very own for around $54,000, putting it in the same league as Porsche Cayman. Also, don't plan on finding them at your local Fiat dealership, this car will be featured at the few and rare Maserati dealerships located around town. Classy move Alfa Romeo.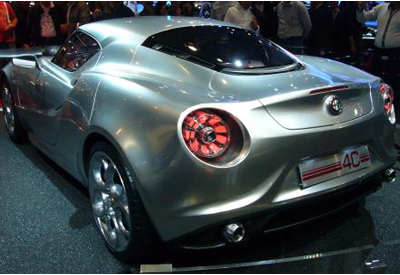 http://upload.wikimedia.org/wikipedia/commons/4/4c/Alfa_Romeo_4C_Concept_.jpg
According to USA Today, only be a few hundred will be imported here. The car's specifications were leaked by AutoEdizionne in August, so in case you were wondering what to expect:

 Two seater, giving it that "performance sports car" feel

 1.8L Turbocharged, 4 cylinder Engine

 240 horsepower

 0-100 km in 4.5 seconds

 1973 pounds (That's light!)

 157 inches in length, making it about as long as a Mazda

Miata

 73.3 inches wide, making it about as wide as a Lamborghini Gallardo

 3.8 cubic feet of cargo space

 Offered in 6 exterior colors (Black, Gray, White, Cream/Champagne, Red, and MORE Red.)
All in all, I'm quite excited for the return of the Alfa Romeo.