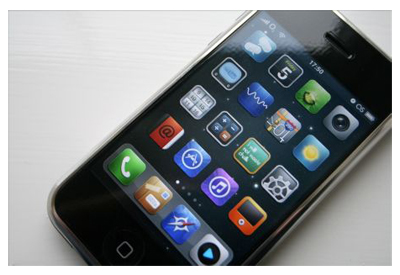 A San Francisco based start-up, Automatic Labs Incorporated, has created a wireless connector that connects into your car's data port and acts as a smart link to your car's data system that can be easily accessible through your smartphone through their application. The application has some really useful features and is available for only $69.95 and works for both iOS and Android smartphone operating systems.
Any car made after 1996 has an ODB-II port and a computer data system smart enough to connect to this application. The application uses Bluetooth 4.0 technology and energy-saving algorithms that are meant to minimize your phone's battery consumption. The installation of the application with your car is easy; you simply plug in their Automatic Link into the ODB-II port and then you set it up via Bluetooth after you download the application on your smartphone. The application's main goal is to improve a driver's experience, and their ingenious way of doing so is really creative and modern. At the moment the application and its link are on pre-sale for a September date and below I will list some of its features.
Driving Feedback: Your car's computer system is smart, and this technology utilizes that. If your driving habits are not efficient it will tell you ways to improve so that you aren't beating up your car so much and wasting precious money on gas. It notifies you of rough braking, speeding and rapid acceleration habits that many people won't notice they are guilty of doing while driving. The application assigns you a drive score at the end of the week to track driver efficiency and has a trip timeline so that you can keep track of MPGs for your trips.
Crash Alert: This feature is still in BETA but it is pretty straightforward, if you are in an accident, the app has the ability to call 911 with your name, vehicles information and location. This can be a lifesaver and you really never know when a feature like this would come in handy, even though we all hope we never need it to come in handy.
Engine Code Notifications: This app can act as an ODB-II reader, since it connects to your cars data port if your car's computer throws you an engine code, this application will automatically notify you of the code and will even give you possible solutions to fix your car. It also uses location services to look up nearby mechanics so you can have someone fix your car, and if you need parts you know where to get them from. This feature is awesome considering that many car people can pay anywhere around $100 just for an ODB-II reader. The feature also lets you clear the codes too, because I know how annoying that check engine light can be.
The application has plenty of other cool features like using GPS location services to track where you parked and letting you know where the best gas prices are in the area. Automatic Link definitely packs a punch for only $70 bucks a pop and no subscriber fees, so it is definitely a technology to keep an eye on. The application only works for US vehicles at the present moment.
Sources: 
http://www.pcmag.com/article2/0,2817,2416487,00.asp
http://www.automatic.com/