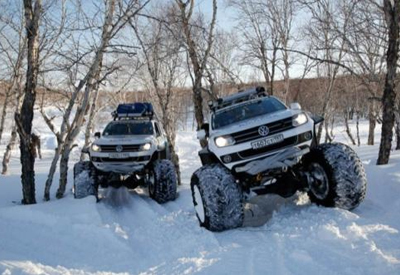 Athletes from all over the globe are coming together in the city of Sochi, Russia to vie for the opportunity to prove themselves as the best of the best. You know what this means! The 2014 Winter Olympics is just around the corner! Although it would be amusing to comment on Sochi's interesting toilet setup (2 in one stall), we thought we'd bring the Olympic games to the automobile industry. Who will win the gold?
Gold Medal in Speed- Bugatti Veyron Super Sport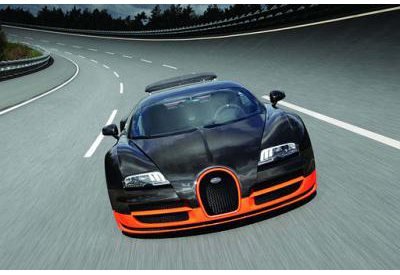 The Bugatti Veyron Super Sport made its debut in 2010 in Pebble Beach and has since  been declared as the fastest road-legal car in the world. The Veyron has the ability to go from zero to 60 miles per hour in a startling 2.4 seconds! Talk about fast! If you're a speed demon, you can own your very own Veyron at a cool $2.4 million. (Related Article: Speeding Actually Saves Little Time and Costs Huge Dollars)
Gold Medal in Exterior Styling- Jaguar F-Type R Coupe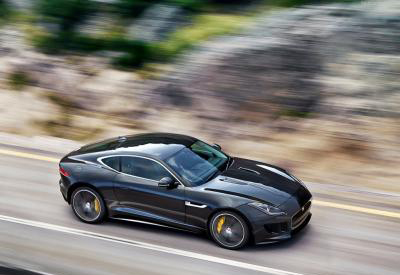 Of the entire F-Type Coupe line-up, the R has the most aggressive styling that any car lover will lust for. The aerodynamic body work and shark gills definitely make this one intimidating car on the road.  For added benefits, the R is offered with a "Black Pack" option for added blacked-out trim. Not going to lie, I'd go out and buy one myself, it they didn't start out at $99,000 (Which seems affordable in comparison to the Bugatti!).
Gold Medal in Technology- Tesla Model S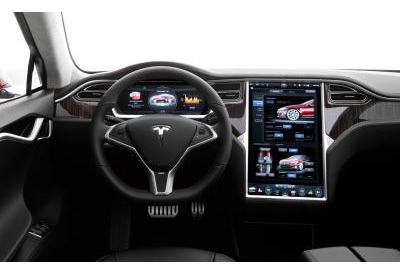 Despite the bad press Tesla has been receiving about vehicle fires (Related Article: Tesla Recalls 29,222 Vehicles Over Fire Risk), the Tesla Model S still stands out in the tech world as being one of the most technology-friendly automobiles currently on the market. The dashboard is a giant touch screen interface that basically controls everything in your car, besides the driving itself. There is even an app you can download that will keep you updated on everything from driving style to interior temperature to mobile controls.
Gold Medal in Performance- Corvette Stingray C7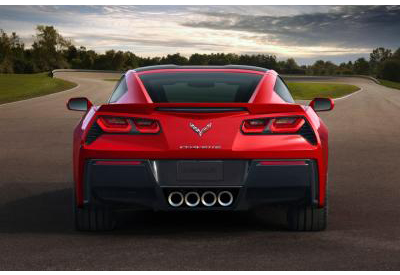 In comparison to other performance cars, the Corvette Stingray C7 will give you the best bang for your buck, and you definitely won't be disappointed. According to many car bloggers, this may be the best American sports car to have ever been created, and who wants to mess with American pride? The C7 is fully equipped with a 6.2L V8 engine that will get you 466 horsepower and 464 lb ft of torque. In addition to all that, this beast only weighs about 1,500 kilograms, so I hope you're prepared for liftoff.
Gold Medal in Affordability- Mazda Mazda3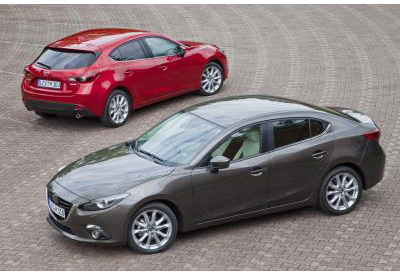 The new 2014 Mazda3 has upscale materials that help make it feel like a luxury vehicle, without the hefty price tag. You can purchase the new 2014 Mazda3 starting at $16,945, but you can equip it with the coolest tools on the market like Bluetooth phone, keyless entry, satellite radio, without significantly adding up the bill. The car also has top safety ratings, so you can trust your life with it, literally. Test drivers have agreed that even for a small car, the Mazda3 is roomy and comfortable for most adults, even in the backseat. Fuel economy is also great; on average drivers will get about 30 miles per gallon city and 41 miles per gallon highway.
Photo Credit: http://ow.ly/tmdL4 | http://ow.ly/tmdOk | http://ow.ly/tmdTl |   http://ow.ly/tme1h | http://ow.ly/tme8y | http://ow.ly/tmefV |