How To Buy A Catalytic Converter
---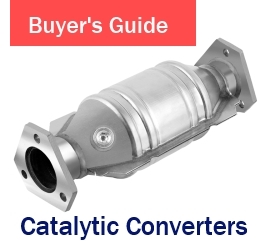 Catalytic converters might be one of the most confusing parts to buy for your car. Even your mechanic could make a mistake if they are not careful and leave you with a catalytic converter that does not meet state or federal regulations.
This buyer's guide takes you through the process of how to buy a Catalytic Converter and enables you to buy the right part so you will meet state and/or federal regulations.
What is a Catalytic Converter
A catalytic converter (also commonly referred to as a "cat" or a "cat con") is a vehicle emissions control device used to convert toxic exhaust emissions from an internal combustion engine into less toxic pollutants. Inside the device, a catalyst is used to stimulate a chemical reaction in which noxious byproducts of combustion undergo a chemical reaction. The type of chemical reaction depends on which type of catalyst is in your vehicle. There are two types of catalysts, a two-way converter and a three-way converter: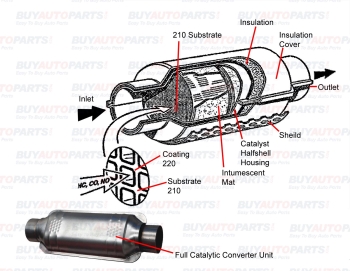 Two-way
Two-way catalytic converters are mainly used on diesel engines to help reduce an excess of hydrocarbon and carbon monoxide emissions. They perform two simultaneous tasks; the oxidation of carbon monoxide to carbon dioxide and the oxidation of hydrocarbons to carbon dioxide and water.
Three-way
A three-way catalytic converter can be found in all North American gasoline powered light-duty vehicles. The main difference between a two-way converter and a three-way converter is that three way converters have the added benefit of controlling the emission of nitrous oxide, one of the most potent greenhouse gases that contributes to the depletion of the ozone. They perform three simultaneous tasks; reduction of nitrogen oxides to nitrogen and oxygen, oxidation of carbon monoxide to carbon dioxide and the oxidation of unburnt hydrocarbons to carbon dioxide and water.
Since the main function of a catalytic converter is to control toxic emissions, they are highly regulated both on a federal level and a state level. Please read carefully into this next section as it is most likely the biggest cause for confusion when buying a replacement catalytic converter.
Federal Emission or California Emissions
In January 2009, the California Air Resources Board (CARB) enacted the strict regulation of aftermarket catalytic converters in the state of California. In January 2014, the state of New York adopted the CARB regulations on catalytic converters. To keep this simple, anyone purchasing catalytic converters in the states of California or New York must purchase a CA emissions catalytic converter. If you are not in these two states, as of January 2014, you are eligible to purchase a federal emissions catalytic converter.
How do I know if I have a federal emissions or a California emissions vehicle?
Magnaflow, a BuyAutoParts.com supplier of catalytic converters, has outlined 4 simple steps to determining what type of emissions your vehicle has:
1. Select your application
Narrow your search by providing the year, make and model of your vehicle.

2. Identify the emissions level
Most emissions-compliant vehicles will include a Vehicle Emissions Control Information Tag. This tag will be located in one of two spots in the engine compartment shown below in red circles: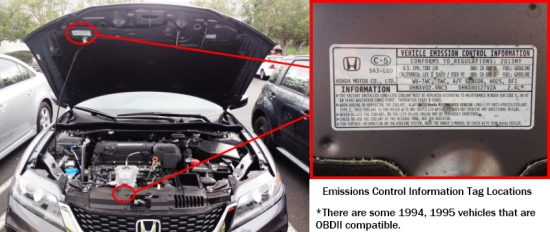 3. Select The Right Converter Grade
There are two grades Magnaflow recommends for OBDII vehicles:
Heavy Metal Grade OBDII: For vehicles conforming to the federal emissions EPA Tier 0 and Tier 1.
OEM Grade OBDII: For vehicles conforming to California (CARB) TLEV, LEV, ULEV, SULEV or Federal (EPA) NLEV emissions. This now also includes vehicles conforming to the new standards in the state of New York.
For Pre-OBD II vehicles (1995 or older) and vehicles registered outside of the states of California and New York Magnaflow recommends the Standard Grade. You will select your part by checking your emissions tag and confirming your converter type, the engine size and the gross vehicle weight.
For Pre-OBD II vehicles (1995 or older) and vehicles registered inside the state of California you will use the Standard Grade as well. You will select your parts simply selecting the year, make and model of your vehicle.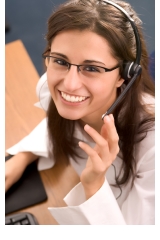 NOTE: It is possible to have a CA emissions vehicle even if your vehicle was not purchased in California or New York. We recommend inspecting your emissions tag or having your mechanic tell you exactly what grade to purchase.
Need Someone to Help You Through This Process?
Call Our Friendly American Auto Parts Experts:
1-800-241-0122
4. Select the Configuration of Your Converter
Choose whether to purchase a direct-fit or universal-fit design. The next section in this buyer's guide about how to buy a catalytic converter goes over the difference between these two designs.
---
You can also watch this Magnaflow video to help you determine what Catalytic Converter you need:
---
Direct-Fit or Universal-Fit
Direct-Fit Catalytic Converter
The name of this style is pretty self-explanatory. These catalytic converters are designed to bolt on to your exact application without any additional modifications. This is the recommended style if you are certain your exhaust system is still the original factory system. This is the perfect option for the do-it-yourselfer who needs to complete the repair without needing the welding tools only a shop would be equipped with.

Universal-Fit Catalytic Converter
The alternative to a direct-fit style is the universal-fit catalytic converter which does require some fabrications and welding to make them fit to your vehicle. This style fits hundreds of applications but you still need to confirm your application before purchasing. This style is recommended if your vehicle already has a universal-fit catalytic converter in it or if you are looking for a more cost-effective option. If you are looking to do the repair yourself, you will need the proper tools to cut and weld the pipes to make the catalytic converter fit.
Things to Include With Your Purchase
While you are not required to purchase any other parts for your warranty, there are plenty of other parts you might also want to include when buying a catalytic converter.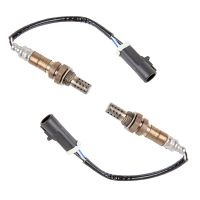 Oxygen Sensors: An important part of your car's emission system, old O2 sensors are many times the reason to blame for a very common OBDII error code (PO420) that comes up before or after you install your new catalytic converter. Replacing these will fix the error code and ensure your emissions system is working correctly. These should be replaced in kits, we have that option as well: Oxygen Sensor Kit
Exhaust: We also carry performance exhaust parts you can purchase right here on our website. Exhaust parts we carry are exhaust headers, the exhaust manifold, and the exhaust pipe.
Labor and Part Costs
Labor and part costs for a catalytic converter vary from $150 to $2000 depending on your vehicle, what style you choose and who ends up doing the repair. Some things that can save you money: 

Buy your part online: Go to a dealership and ask them how much they want to charge you for your catalytic converter, you will understand why you should buy online after you hear their answer.

If you are looking to save money on the part: Buy a universal-fit catalytic converter. Keep in mind universal catalytic converters may have a lower ticket price, but the labor that is required to install these is harder to do and many times will require a professional cutting and welding pipes in order to make the part fit on your car.
If you are looking to save money on labor: Buy a direct-fit catalytic converter and install it yourself. You can watch our instructional video below (how to install a catalytic converter) to see if you are mechanically inclined to complete the repair. If not, the labor on a direct-fit is going to cost less than a universal-fit because it requires less time. However, if your catalytic converter has been modified before for a universal-fit style, you will have to purchase that style again.
Get to know about our shipping and warranty policies.

Frequently Asked Questions
1. How do I install my Catalytic Converter on my own?
An important piece of how to buy a
Catalytic Converter is knowing the proper way to install a catalytic converter. We have attached an installation video below for those who are looking to install a direct-fit catalytic converter on their own. Please keep in mind that a universal-fit requires professional installation.



2. How do I save the most money on my Catalytic Converter repair?
The easiest way to save money is to purchase a direct-fit part with us and perform the installation yourself. If you are not experienced enough to install a catalytic converter then please take it in to a professional.


3.Why is my catalytic converter not listed on your website?

If you can not find your vehicle's catalytic converter listed on our site please give us a call. We will most likely be able to source the part through one of our suppliers depending on availability. On rare occasions some parts can only be bought through your dealership.


4. How much is shipping? How long does it normally take?

We ship all parts over $99 free of charge for our customers in the continental United States. If you choose standard ground shipping (free option) and are located within the continental United States it may take 1-5 business days depending on your location. Feel free to call our team and ask them about shipping times to your specific location. We also have expedited shipping options which will cost you more. Expedited shipping costs will be listed when you checkout.


Sales: 1-800-241-0122
Customer Service: 1-800-241-3197

 

5. I need additional help purchasing or installing my Catalytic Converter

We have a full team of American Based Auto Parts Experts waiting to help you. We know how confusing this process can be but we've all been trained to get you the right part everytime, if you have any doubts, please call us.
Sales: 1-888-907-7225
Customer Service: 1-800-241-3197
Watch this video to learn how to replace a catalytic converter: