How To Buy A Turbocharger
---
Buying a turbocharger for your car can sometimes be a daunting and confusing task. At BuyAutoParts.com, it is our mission to make that task as a easy and painless as possible. This Buyer's Guide is designed to answer any questions you may have during your search for the right turbocharger for your car, and how to buy a turbocharger on our website.
What is a turbocharger?
A turbocharger can significantly boost an engine's horsepower without significantly increasing its weight. It employs a type of forced induction system to compress the air flowing into the engine, which will squeeze more air into an engine cylinder. The more air added, the more fuel that can be added, which results in more power from each explosion in each engine cylinder. The typical boost provided by a turbocharger is about 6 to 8 pounds per square inch. Normal atmospheric pressure is at 14.7 psi, so a turbo has the potential to provide 50 percent more power. You can find more information here: What Is A Turbocharger?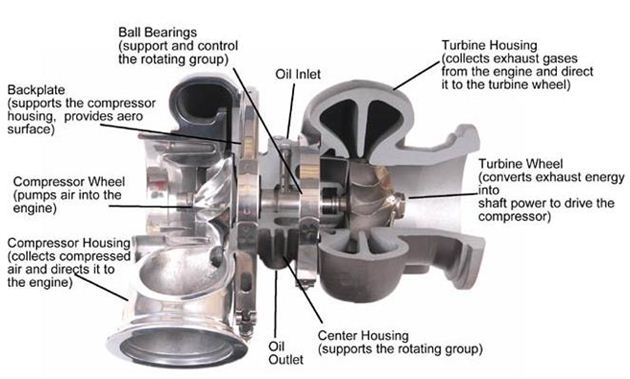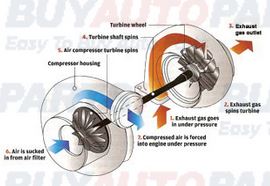 Did your car come with a turbo, stock from factory?
No.
We only sell stock replacement turbochargers. If your vehicle did not come with a turbocharger originally installed from factory, then we cannot guarantee fitment on just year, make and model alone. If you're looking to add on a turbocharger to your non-turbocharged vehicle, then put in the research into what turbo will fit and work. If you've already done the research and have a part number ready, then please search by the part number. If you cannot find the part number on our website, please give one of our turbo specialists a call. Again, we cannot guarantee exact fitment since this turbocharger is an add-on versus a stock replacement.
Yes.
Great! We carry a wide variety of stock and high performance turbochargers that have been cataloged specifically for your car. Simply enter your year, make and model on our Shop by Vehicle Search on the top left hand corner of the page, and click "Turbochargers" from the parts list.
Finding Your Turbo's OEM Part Number
If for any reason you cannot find your turbocharger by searching your vehicle's year, make and model, the best way to find the right turbocharger for your car is by searching by the Original Equipment Manufacturer (OEM) part number off your stock turbo. The OEM part number can be found directly on the part itself, usually stamped on a metal tag. You can also call a dealership with your VIN number, and they have the ability to provide you with the OEM part number. You can give one of our turbo specialists a call at 1-888-975-9978 for further assistance on how to buy a turbocharger.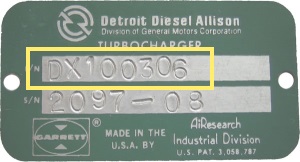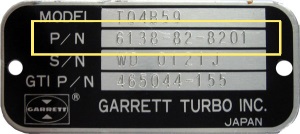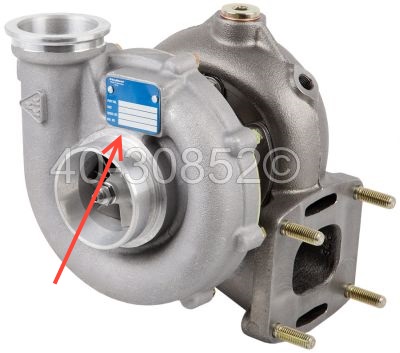 Turbocharger Installation Kits
Don't forget to look for the turbocharger installation kit for your vehicle. Kits will include all necessary gaskets and O-rings. Click on the installation kit option and all parts included will be pictured and listed in the product description section.
You will get the most bang for your buck with this option. If the kit is available, it is completely customizable with the turbocharger that you want, whether it be a high performance turbo or a BuyAutoParts.com turbo. Please give one of our turbocharger sales specialists a call at 1-888-975-9978 and let them know you would like to customize your turbocharger installation kit, and we will be happy to assist you.
Turbo Warranty

Please be aware that some turbos require the Banjo Bolt and/or the Oil Feed Line to be changed during the installation of the new turbo for the warranty to be valid.
Be sure to check if this applies to the turbocharger for your vehicle.
Here is more information about: Banjo Bolts.
You can find special warranty information in the tech notes section of the product page and on our Turbo Warranty page.
Frequently Asked Questions
My car has a few turbo options based on engine code. Where can I find the engine code to my car?
You can call an authorized dealer with your Vehicle Identification Number (VIN), and they will be able to provide you with your engine code.
For some models, you can also access the code right on the engine block. Click here for more information: How To Find Your Engine Code
How long does it take to install a turbo?
Depending on the mechanic's experience, part location, and number of turbos, the installation process can take anywhere between 3 to 6 hours.
Are turbochargers easy to install?
It all comes down to how comfortable you are with working on your car. If you can change your car oil with your eyes closed, installing a turbo may be a fun challenge. If you have no automotive knowledge or experience, we strongly recommend you take this to a certified mechanic to have the part properly installed to ensure a valid warranty. Here are some supplemental installation guidelines for reference: Turbocharger Removal & Installation Guidelines.
Does the BuyAutoParts.com brand turbochargers come with ball bearings or journal bearings?
The BuyAutoParts.com brand turbochargers will have ball bearings.
The turbo I want to purchase has a core charge. How do I send back my core?
You can use the same box we used to ship you the new turbocharger. Cores must be returned within 90 days from the invoice date to ensure full credit. All cores must be shipped to 9980 Huennekens St Ste. 200, San Diego, CA 92121. Cores must be in rebuildable condition to receive full credit. All good cores will be refunded within two weeks of us receiving the core.  Here is more information on Core Returns.