How To Buy An AC Compressor
---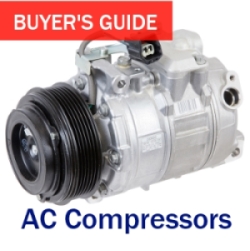 The truth is, you do not realize how important the AC in your car is until it breaks and you are stuck in traffic on a hot afternoon.We've all been in a car without air conditioning when it is really hot and we all know you would rather stay inside than have to drive in the oven that is your car.
This buyer's guide goes through the buying process of how to buy an AC compressor and enables you make all the right decisions.
What does an AC Compressor do?
The first thing you should know is exactly what an air conditioning compressor does inside your vehicle.  The purpose of an AC compressor is to cool the air that is moving through the cabin of your vehicle. The AC compressor is the central component of your vehicle's AC system and if your AC compressor is failing, you will not get cool air. The compressor begins the cooling process by pumping a mixture of specialized oil and Freon through the system. For more information on the full function of the AC system please visit this page: What is an Air Conditioning System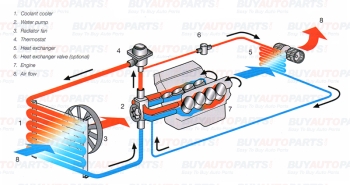 Important Information
To get started on buying the right
AC compressor, you will need to have some information on hand about your vehicle. The most obvious piece of information needed is your exact year, make and model and possibly even your sub model. This information is vital because manufacturers change parts for different model years and sometimes even within the same model year. For this reason you might also have to have your vehicle's production date (the exact date your vehicle was made in the factory) on hand. Do not be alarmed, the production date can be found inside your car on the driver's side door jam and is usually written in month/year format or date/month/year format (as pictured below). Most AC compressors in our catalog do not require you to have a production date, but if one is necessary simply head over to your vehicle and retrieve the date.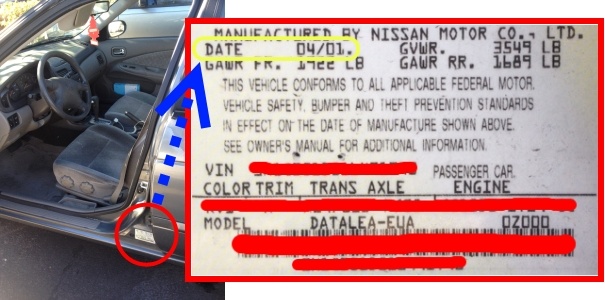 If for some reason you are not sure of the year, make and model or the production date of your vehicle we can also get you the exact replacement of your AC compressor with the manufacturer's part number directly from the part. Many times the part number is inscribed into the compressor or is on a sticker or label. However, over time these part numbers tend to fade or become unreadable. If you do not have these part numbers, call your vehicle manufacturer's local dealership and politely ask their parts department for the OEM (original equipment manufacturer) part number of the AC compressor in your vehicle, you will simply need to provide them with your vin number and they can look it up.
Replacement vs. Add-ons
Some older vehicles did not come with air conditioning units out of the factory. If this is the case for you, get with an automotive air conditioning technician to speak with them about integrating an AC system into your car. To help lower the cost of this project have them give you the specific OEM part numbers of the parts you will need and look to buy them online with us. The parts we have catalogued for a specific year, make and model are for the direct replacement of the exact compressor that was already in your vehicle. If there were any modifications made to the vehicle's AC system you will have to buy referencing OEM part numbers.

You can search by OEM Numbers here: OEM Number Search Page
Things to Include With Your Purchase

Part of knowing how to buy an AC compressor requires knowing what other parts you should buy and what kind of warranty you get with your parts. All our compressors come with a one year warranty as long as you make sure to replace the accumulator/drier and follow some other installation instructions. We have extended warranty options as well, please call for those options. To review our full warranty policy please visit our AC Warranty page. Many times, you will need to purchase more necessary AC parts in order to correctly complete the installation. Do not worry, we have kits offered that will save you money when you purchase all these parts together.

Type of Oil Your AC Compressor Needs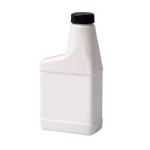 There are several options of compressor oil your unit will need. If you decide to purchase oil locally or need to check what kind of compressor oil your system carries, please reference our full AC System Oil Chart
Labor and Part Costs

Labor costs for the replacement of your AC compressor depend on the mechanic, what car you have and which specific parts in the system also need to be replaced. Labor can range from $300-$500. This is why you should purchase parts with us, our parts will save you hundreds on dealer/ mechanic mark-ups. The price of an AC compressor ranges from $100-$600 depending on your car and the part condition you choose. For more information on how much an AC Compressor costs click HERE.

Frequently Asked Questions
1. How do I install my AC compressor on my own?
An important piece of how to buy an AC compressor is knowing the proper way to install a compressor.
We have a whole AC Repair Learning Center right here on BuyAutoParts.com to guide you through the installation process. We have also embedded our AC system installation videos below.

2. How do I save the most money on my AC system repair?
Bring your car in for an AC diagnostic, and get the full invoice of what the repair requires. Buy all the parts you need with us, you will save the most money doing so. Below are some links to browse our inventory of parts:
All Parts

AC Compressor


AC Kit
Hand the parts over to your mechanic and have them conduct the repair. They can only you charge you for labor and can not mark-up the parts.

3. Where can I buy the refrigerant I need for my AC system?
First, reference our AC System Oil Chart to find out what kind of refigerant you need for your system. The refrigerant (also referred to as Freon) can be found at any local brick and mortar auto parts shop, or you can have your mechanic or AC technician source it as part of the repair. Unfortunately we do not sell the refrigerant.

4. I need my part fast, how long will it take to get to me, and how much does shipping cost?
We ship all parts over $99 free of charge for our customers in the continental United States. If you choose standard ground shipping (free option) and are located within the continental United States it may take 1-5 business days depending on your location. Feel free to call our team and ask them about shipping times to your specific location. We also have expedited shipping options which will cost you more. We can ship anywhere in the world if you are an international customer, select international shipping at checkout or call one of our representatives to find out how much it will cost.
Sales: 1-888-907-7225
Customer Service: 1-800-241-3197
5. I need additional help purchasing or installing my AC Compressor
We have a full team of American Based Auto Parts Expertswaiting to help you, give us a call and we will be happy to help go over how to buy an AC compressor!
Sales: 1-888-907-7225
Customer Service: 1-800-241-3197
Watch this playlist for more information on auto AC system repairs and repair kits.