How To Buy Fuel Pumps
---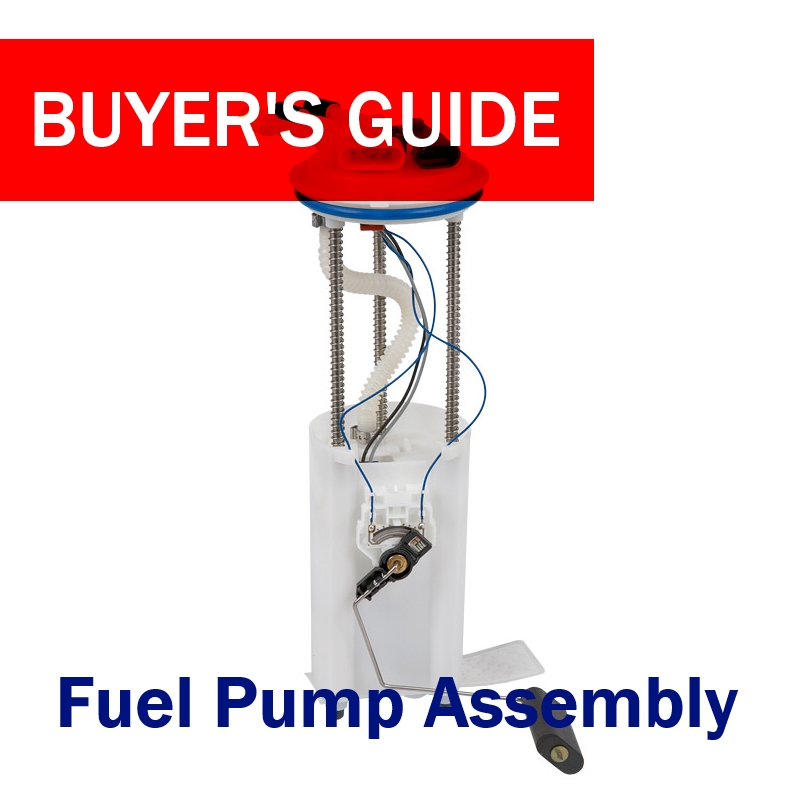 When your fuel pump fails, you could be left stranded on the side of the road. If you are currently looking to replace the fuel pump in your car, then you know that shopping for car parts is no simple task. This Buyer's Guide is designed to answer any questions you may have during your search for the right fuel pump or fuel pump assembly for your car.
What is a fuel pump?
A fuel pump pushes fuel from the tank to the vehicle's engine, which powers your car. The fuel pump will generally be part of a full fuel pump assembly which will include the sending unit, level arm and fuel filter. You can find more information here: What Is A Fuel Pump?
Types of Fuel Pumps
Mechanical Fuel Pump
Mechanical fuel pumps are found in vehicles with engines that use a carburetor, which tend to be older vehicles. All new cars will not have this style of fuel pump.
Electric Fuel Pump
Electric fuel pumps is the most common type of fuel pump you will find in vehicles driving on today's roads. You will find the electric fuel pump directly inside the fuel tank, and works with the fuel injectors in your car. In comparison to the mechanical fuel pump, the electric fuel pump typically pumps gas at a higher pressure.
Why do fuel pumps fail?
Loss of current or low voltage
Electric pumps can't run without electricity obviously, so if anything prevents voltage from reaching the pump, the pump will stop working. Check the wiring to see if it is loose, broken or corroded.
Dirt
Debris in the tank can build up and clog the strainer, accelerate wear and tear, or cause the pump's check valve to stay open. This can lead to hard starts due to loss of pressure when your car's engine is turned off. Be sure to check your tank and keep it thoroughly cleaned in order to prevent failure.
Rust
Corrosion in the tank will produce rust that will flake off and plug up the strainer. Rust equally damaging effects as dirt. Rust forms in tanks due to condensation during cool or humid weather when your fuel tank is low. Keep your fuel tank full in order to minimize the formation of condensation that creates rust.
Normal wear and tear
Electric pumps use the fuel to keep lubricated and cool, which maintains its function and prolongs its lifespan. Frequent driving with low fuel may occasionally starve the fuel pump for lubrication and cooling. Any pump will fail with enough wear and tear.
Where to Get OEM Part Numbers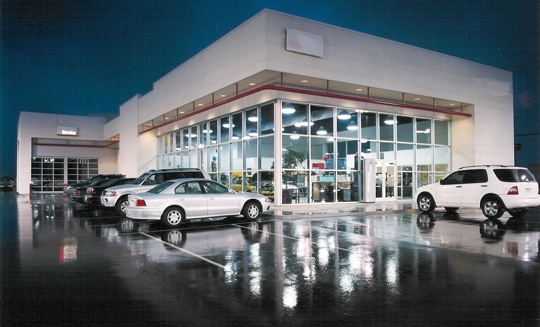 If for any reason you cannot find your fuel pump by searching your vehicle's year, make and model, the best way to find the right fuel pump for your car is by searching by the Original Equipment Manufacturer (OEM) part number off your stock fuel pump assembly. The OEM part number can be found directly on the part itself.
You can also call a dealership with your VIN number, and they have the ability to provide you with the OEM part number. You can give one of our fuel system parts specialists a call at 1-888-907-7225 for further assistance on how to buy fuel pumps.
Have a look at BuyAutoParts.com's shipping and warranty policies.
Frequently Asked Questions
My car has a few fuel pump assembly options based on production date. Where can I find the production date of my car?
You can easily find the production date of your vehicle on a sticker that is on the driver's side door jam. Simply open the door, and check the sticker.
How long does it take to install a fuel pump assembly?
In order to install a new fuel pump, often times you will need to remove the fuel tank. This can take some time since you will also have to empty your fuel tank as well. Once that is removed, the installation of the pump won't take more than 10 minutes. If you know your way around a car, the entire process should only take 1 to 2 hours. If you're unfamiliar with the parts, I would suggest giving yourself more time or take your car to a licensed mechanic.
I bought a BuyAutoParts.com brand fuel pump assembly, and the plug doesn't fit. Does this mean I have the wrong pump?
No this does not mean that you have the wrong pump. Since the BuyAutoParts.com brand fuel pump assembly is an aftermarket part, designed to fit multiple vehicles, we will supplement your old plug with a new one. Your fuel pump assembly will come with a new wiring harness, which you will use to install the part. Please reference this page for additional wiring instructions: Fuel Pump Wiring Guide.