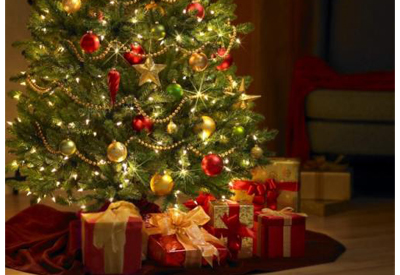 It's that time of year again! Time to go holiday shopping for all of your loved ones and make sure everything's wrapped and under the tree in time for Christmas. Do you know somebody who loves cars, and not quite sure what to get them? Well we made it easy for you to find that perfect gift for your gearhead.
Drivemotion's LED Signs - $40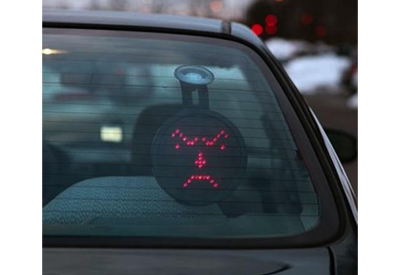 http://ow.ly/rIGcF
We all have been in a situation where we wish we could've told that crazy driver behind you to stop riding your rear bumper. [Related Article: Driving Habits That Will Earn You Countless Enemies] Or maybe you just want to say thanks for giving you space for a lane change in rush hour traffic. Whatever the mood, Drivemotion's LED signs will help you express them! The standard LED sign comes with 5 standard emoticons and are perfect for your daily commute. If you want a little variety, Drivemotion also has an upgraded option where you can even pre-construct your own message.
Hammaka's Suspended Truck Chairs - $300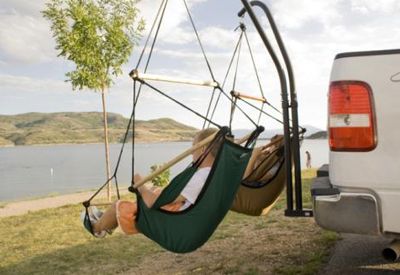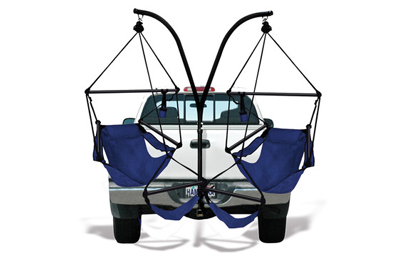 http://ow.ly/rIGa8 | http://ow.ly/rIG8B
We're right in the midst of NFL season, and the best part about going to a game is the tailgating. The fine folks over at Hammaka have designed hanging chairs that attach to any hitch, and is perfect for such an occasion. When football season is over, your car nut can bust this out on his next summer camping trip.  
Uncommon Goods' Auto Timing Chain and Gears Clock – $125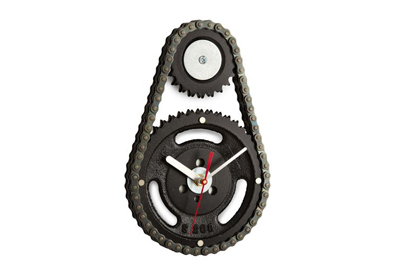 http://ow.ly/rIG6D
For those looking for cool décor for their car lover, be sure to check out the Auto Timing Chain Clock at Uncommon Goods. The industrial clock is recycled from engine timing gears and chains, and is a great addition on any wall. What's great is that these clocks are handmade, and each are one of a kind.
You Got Your Driver's License Kit - $25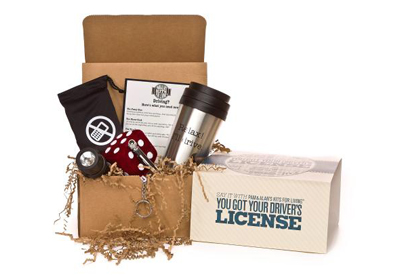 http://ow.ly/rIG3q
Got a new driver to shop for? The "You Got Your Driver's License" kit will prepare your youngster with everything he or she needs to celebrate their introduction to the automobile world. The kits comes with a "RELAX! I'll Drive" travel mug, a tire gauge, a drawstring bag to store your phone away while driving, a flashlight, a fuzzy dice chain, and a quick-instruction card. It's everything they're going to need to start hitting the road!
Auto Parts – $Varies Depending on Part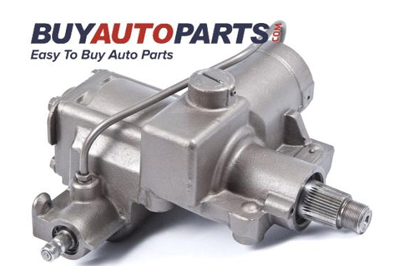 Of course, as car lovers, they're probably going to be looking for parts. Got a part that you know they need? Find it on our site by searching for their vehicle or call one of our American-based sales staff and they'll be happy to assist you with finding the right part. To make the deal even sweeter, and for reading this blog, use coupon code BAPBLOG10 at checkout (you can mention the coupon code on the phone too) and you'll receive 10% off of all orders over $100. Some select parts do not apply.