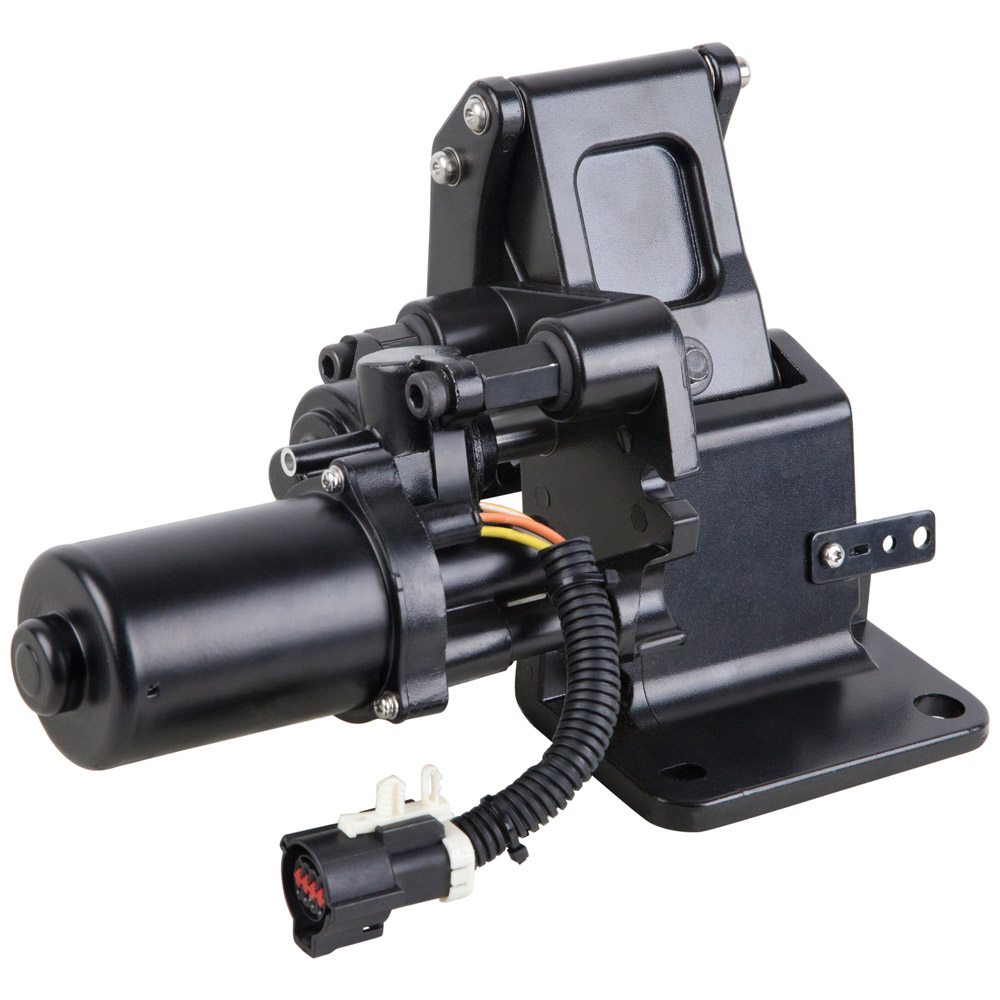 Along with some roof rails and a spare tire mounted on the tailgate, running boards were a must-have accessory during the SUV boom of the 1990's. They're a perfect visual representation of compromise; you'd like a go-anywhere lifted truck, but your kids would appreciate the lower step-in height, and you can't show up to the office with rocker panel mud on the calves of your Dockers. Some people like the look, some don't. Do you want to sacrifice ground clearance and potentially defeat some people's main reason for buying a truck or SUV, or do you want to acknowledge the reality of how you use the truck every day and make your life a little easier?
The 2003 Lincoln Navigator had the best of both worlds: power-actuated running boards that would lower down for you like a red carpet when the door was opened, then fold back up and tuck under the rocker panel when closed. In addition to being potentially unsightly and impractical, running boards also create extra aerodynamic drag which will hurt your fuel economy, something that the 5500-lb 'Gator couldn't lose any more of. This option soon spread to higher-trim models of the mechanically-similar Ford Expedition, and it wasn't long before their rivaling Chevy Tahoe and Cadillac Escalade family had the option too.
Of course, engineers had to expect that people would use the side steps as, you know, steps, so the motors that actuate the running boards are pretty substantial and bolt directly to the vehicle's frame. Still, many of these trucks are over a decade old now; in addition to bearing the weight of the vehicle's passengers, they go down and back up every time the doors are opened. Repeat the cycle several times a day for years, and like any other car part, they'll eventually wear out. You might be lucky and notice them opening and closing slower than usual. You might not and have to temporarily live with one of the boards stuck in the up or down position.
BuyAutoParts carries direct-fit replacement power running boards for most applications that had them from the factory. Unlike any of our competitors, ours also include the mounting bracket pre-attached. This makes installation a bit easier, meaning less expensive if you have your mechanic do the work. It's also not a bad idea to replace the brackets anyway; they're put under a lot of stress, and they're also located in a spot under the truck that's highly vulnerable to rust from road salt during the winter. We offer the power running board motor & bracket assembly on its own, or as matching left and right-side pairs so you can save even more money and ensure better long-term reliability by replacing them both at the same time.
If you're still unsure about what's best for your vehicle, feel free to contact BuyAutoParts for knowledgeable assistance in getting the best running boards and accessories for your vehicle. We carry guaranteed exact fit side steps, actuators, bracketry and everything else from known brands like Westin, Lund, AMP Research and more. All our parts professionals are here and ready to help!
Find replacement motors and brackets for factory-installed power running boards here
Find add-on power running boards for most trucks and SUVs here
Find ALL running boards and side steps, including traditional non-power items for most trucks and SUVs here