How Much Does an Ignition Coil Cost?
The ignition coil (also referred to as a spark coil) is the part of a car's ignition system which transforms the low voltage of a battery to the thousands of volts required by the spark plug to ignite the fuel. All the components in the ignition system go through lots of wear and tear, so they can at some point malfunction and need to be replaced.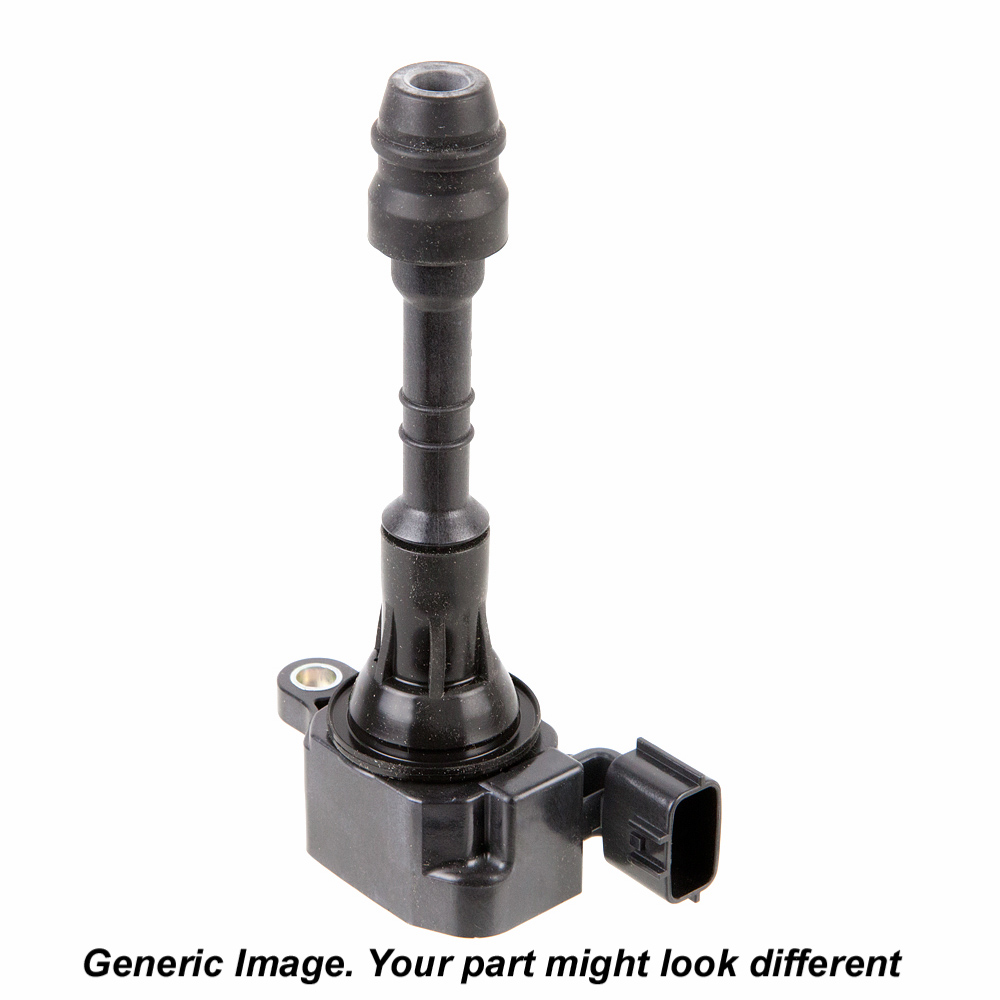 Ignition Coil Labor
and Part Costs
There are a number of factors that will affect the cost of replacing an ignition coil. Newer vehicles have an ignition coil for each spark plug, so replacing them will take longer and increase labor costs. Also the type of engine can affect the price of labor. Cars with a V6 or higher, often position the cylinders towards the back of the engine compartment which makes replacement take much more effort and time.

Below we have created a table for five vehicles with a price, labor time and a labor cost estimate. While this is not completely accurate in that the labor rate of your mechanic will range, the prices and labor time are accurate. Since there are typically 4-8 ignition coils in your vehicle, they are recommended to be replaced in sets. Labor time for one ignition coil will always be higher than the subsequent coils as some of the time calculated on the first coil will not have to be repeated for the rest, therefore you will save money both on labor and parts by replacing your ignition coils in sets. BuyAutoParts.com sells replacement ignition coils in sets and each item in a set is cheaper if purchased in a set versus purchasing individually.
Vehicle
Dealership Repair Cost
DIY With BAP
Year, Make & Model
List Price
Labor Cost ($130/HR)
Total Cost
Our Price
Savings
Vehicle
OEM (Original Equipment Manufacturer) Number
List Price
Our Price
Labor Time (hrs)
Independent Shops Estimate National Avg Labor Cost ($100/HR)
Dealerships Estimate National Avg Labor Cost ($130/HR)
2000 Ford F-150
3W7Z-12029-AA
$75.75
$25.00
0.6
$78.00 (0.6hrs)
$153.75
$25.00
$128.75
2005 BMW X5
12137551260
$56.14
$45.00
0.6
$78.00 (0.6hrs)
$134.14
$45.00
$89.14
2007 Ford Expedition
3L3Z-12029-BA
$83.64
$50.00
0.5
$65.00 (0.5hrs)
$148.64
$50.00
$98.64
2006 Nissan Altima
22448-8J11C
$124.65
$50.00
0.3
$39.00 (0.3hrs)
$163.65
$50.00
$113.65
1998 BMW Z3
12131748018
$90.31
$45.00
0.4
$52.00 (0.4hrs)
$142.31
$45.00
$97.31
Don't miss out on our exclusive offers
Get instant savings, exclusive deals, and limited-time promos.
Depending on the year, make and model of your car, ignition coils could cost as little as $20 and as much as a few hundred dollars. A quick search using our Year, Make and Model search at the top left of this page will give you an accurate estimate on how much your ignition coil will cost. While some ignition coils are more difficult to get to, ignition coils can still be a DIY repair. If you want to save yourself some money and do it on your own, we have created a How To Replace Ignition Coils video and web page to help you out!
How to Save Money on an Ignition Coil?
There is an easy way to save a lot of money when purchasing a new ignition coil. First go check with a certified mechanic to understand which parts may need replacing and find out the exact part numbers you will need. Thank them for their time, but don't immediately purchase the parts through them. Cut out them middleman by shopping online and reduce the cost of replacement car parts.
Find Your
Ignition Coil
To find the correct ignition coil that is guaranteed to fit your car at an unbeatable price, use the Year, Make, and Model search at the top left of this page.  If you can find an ignition coil cheaper elsewhere, give one of our US based auto parts pros a call and we guarantee to match that price. 1-888-907-7225. All of our ignition coils come with Free Shipping and an industry leading warranty.